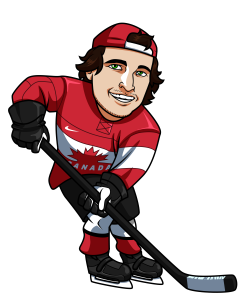 I was fortunate enough to see a couple of come from behind wins with my NHL bets last night.  Both the Lightning and Jets got off to slow starts before coming back and getting the W's.  My one loss on the night was the Ducks, who failed to translate their control of the game in Dallas into a win.
My season record for NHL picks now sits at 4-1 for +2.28 units.
I'm using the best odds from any of our top rated sportsbooks for Canadian bettors for my NHL picks.
Chicago Blackhawks @ Nashville Predators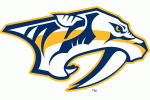 The Blues really outplayed the Blackhawks in Chicago on Wednesday, as I expected, and the reason being the defensive corps of the Blackhawks is just not as strong as it normally is.  Getting Niklas Hjalmarsson back from his suspension will be massive for this team, but I still worry about the depth against a team like Nashville that really spread out their scoring.
On the flip side I think the Preds may have one of the top 3 defensemen corps in the league from top to bottom with Josi, PK, Ekholm, Ellis, Carle and Yannick Weber.  As much as he gets picked on for his defensive play, PK had a 55.3% goal differential even strength last year on a very bad team (compared with 46.2% for Shea Weber, which was worst of all starting defensemen on Preds).  Each of these d-men on the Preds are great skaters and guys that have the ability to make plays and move the puck quickly.
The Predators have high expectations for this season and I expect them to kick things off with a win in a tough game against the Blackhawks.
Play: Predators 1.83 @ SportsInteraction.com
Edmonton Oilers @ Calgary Flames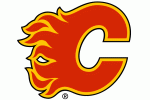 The Oilers and Flames competed in a barn burner on Wednesday night and tonight they're completing the home and home.  I'm expecting a lot of goals once again, but I think Johnny Gaudreau and Sean Monahan will have a big role in the outcome of this game.  Monahan had 37 points at home compared to 26 on the road last season, and Gaudreau's splits were even more pronounced with a ridiculous 56 points at home compared to just 22 on the road.  Gaudreau's +/- was also +21 at home compared to -17 on the road.  Suffice to say these guys play far better in front of their home fans (and with the last change).
With those kind of splits from their top players it's no wonder that the Flames won 21 games at home last season and just 14 on the road.  Edmonton also had a rough time on the road last year with just 12 road wins compared to 19 wins at home.
The last change will play a significant role in this game with the Flames able to match lines to attempt to slow down McDavid, while giving Gaudreau and company good match ups to work with.
I expect a monster game from Johnny Hockey and that will translate into a Flames win.
Play: Flames 1.80 @ SportsInteraction.com
Tagged With : NHL Betting • NHL Picks