The Montreal Canadiens punched their ticket into the second round of the NHL playoffs last night after sweeping the Tampa Bay Lightning.  No other series has gone 4 games yet and the Habs are already in the second round.  So much for Montreal being the underdogs in that series.  It also means that I am 1 for 1 so far with my series predictions, as you can see from this post.
Those Canadian hockey fans who cheer for whichever Canadian team is left in the playoffs can keep on rooting for the Habs in the second round.  I'm not one of those fans, but I was cheering for the Habs in round one just because I picked them to win :P.  I'll wait until I see the round 2 odds before I decide whether or not I will be supporting Montreal in round 2.
Canadiens Cup Chances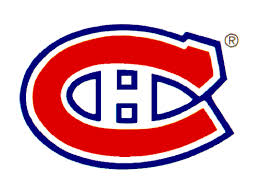 After becoming the first team into the second round I decided to check the Habs odds for the Stanley Cup last night.  I forget which sportsbook I used to check the odds and they are now down because as I write this there are NHL games being played, but at that time the Canadiens were 7/1 to win the Cup.  This put them as the 5th favourite according to this sportsbook.  They were still behind the Bruins, Sharks, Penguins and Blues, but ahead of the other 10 NHL teams still in the playoffs.  As you know each of the four teams favoured in front of Montreal are all up in their series. One factor that might play into Montreal's chances of winning the Cup is the fact that they will very likely play the Boston Bruins, the team that is still the biggest favourite to win the Cup this year, in the second round.  Although Montreal did win 3 of the 4 games in the regular season and Carey Price only played in 1 of these games (a 2-1 win) the Bruins will still be big favourites if this series takes place.  I'm interested to see the odds of a Bruins vs Canadiens series because I do think that the Habs will have a decent chance at pulling off the upset.  If I can get odds of 3.00 or better I'll be on the Habs for sure.  Odds of 3.00 would indicate that they have a 1 in 3 chance at beating the Bruins and I give them closer to a 40% shot at pulling off the upset. This was more of a congratulations type of post for the last remaining Canadian Stanley Cup hopeful.  I will be writing some of these more editorial style pieces here at Sports Betting Canadian in order to stay away from solely adding odds and picks posts because that can get somewhat tiresome.
Tagged With : Canadiens betting • Montreal Canadiens • Round 2 • Stanley Cup Playoffs