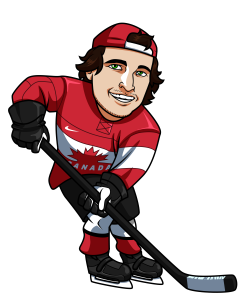 I'm kicking off the site with a bang.  The NHL playoffs are here just in time for the launch of SportsBettingCanadian.ca!  I'm going to be adding picks of various games throughout the playoffs, but let's get things started with 2 big posts outlining all of my series picks, as well as the best odds available online from my recommended sports betting sites for Canadians.  This post will go over the four Eastern Conference playoff series.  Click here to see the Western Conference post.
The playoffs are set up in a bracket style this year.  I for one don't like it because it made the last couple weeks of the NHL season much less exciting when we already knew most of the match ups before the last five games were played.  The one benefit of this was it gave me and you more time to think about which of the teams that were playing each other would take down the series.  I think I have a fairly good idea.  Last year I went 12-3 throughout the 15 NHL playoff series at another site of mine that was dedicated solely to NHL picks and I'm hoping to do well again this year.  It will be hard to match that record, but I'll see what I can do.
Eastern Conference – Atlantic Division
Boston Bruins vs Detroit Red Wings
Boston Bruins 1.33
Detroit Red Wings 3.50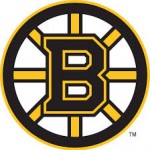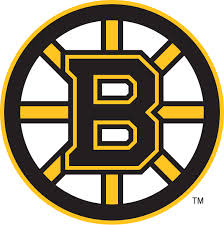 The Red Wings did well to get to the playoffs, but they had big performances from Nyquist and Tatar, a couple of young guns who will not be nearly as experienced in the NHL playoffs as the Bruins team.  Datyuk is back, but missing Zetterberg for the first round will really hurt the Red Wings chances in this series I think.  Boston is simply too strong of a team from top to bottom.  Rask is great in net, Chara on the back end then two of the best lines in hockey up front.  What more can you ask for from this Boston team.  They are big favourites in this series and rightfully so.
My Pick: Boston Bruins in 5
Tampa Bay Lightning vs Montreal Canadiens
Tampa Bay Lightning 1.91
Montreal Canadiens 1.95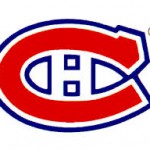 This is a battle between the two hottest teams in the Eastern Conference heading into the playoffs (Ottawa was the hottest, but too little too late for them).  The Lightning have won 4 straight and the Habs have won 7 of their last 10.  I see these two teams as being very similar.  They both have a mix of youth and veteran talent up front, one of the top young d-men in the league on the backend (Hedman & Subban) and they each have done well both at home and on the road this season.  The differences in this series for me come with goaltending and with deadline changes.  I think Price showed at the Olympics that he is a big time goaltender.  Bishop has had a great year, but it will be interesting to see how he plays in the playoffs.  I give the edge in goaltending to the Habs.  Also, picking up Vanek at the deadline made this Montreal team a real contender.  Desharnais has woken up with Vanek on his wing and if these two continue their chemistry they could put up a good amount of goals along with Pacioretty in this series.
I also think losing St. Louis and his playoff pedigree and goal scoring ability at the deadline could come back to bite the Lightning.  They have continued to score with Stamkos leading the way after his return from injury, but if the Habs play a shutdown style in front of Price he could be sorely missed.
My Pick: Montreal Canadiens in 6
Eastern Conference – Metropolitan Division
Pittsburgh Penguins vs Columbus Blue Jackets
Pittsburgh Penguins 1.38
Columbus Blue Jackets 3.30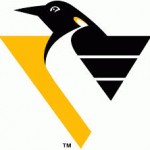 Malkin will be back in the lineup for the Penguins, as well as Letang after he missed a good chunk of the season.  The top end players on the Penguins should be able to win this series against a Columbus team that is much more team oriented without any real huge stars.  Teams like Columbus though are never easy outs because they don't rely too heavily on certain players who could slump and result in the team not having backup firepower to get the job done.  Columbus played very well down the stretch and if they continue how they were playing into this series they have a real shot against the Penguins.  Bobrovsky has the ability to steal games and Fleury has the ability to lose them single handedly so this could be a much closer series than people expect.
That said, I still like the Penguins to win this one, but it could come down to 7 games.
My Pick: Pittsburgh Penguins in 7
New York Rangers vs Philadelphia Flyers
New York Rangers 1.69
Philadelphia Flyers 2.25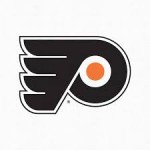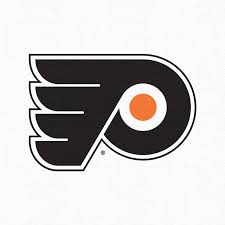 This is one series I really think could go either way.  The Rangers have come together after struggling in the first couple games with St. Louis in the lineup.  St. Louis really continued to struggle individually, but he seems to have found his game over the last few, recording 3 assists a couple games ago and another assist in his last game of the season.  All of that said I'm still not a big believer in the Rangers in this series.  I don't see Rick Nash as a great playoff performer and which Brad Richards will show up (he was a -8 this season, while most of his teammates were pluses).  Relying too heavily on Mats Zuccarello, who was surprisingly the Rangers leading scorer this season, Stepan or Brassard may not end well for the Rangers.
The Flyers started out the season horribly, but they turned things around and made the playoffs with ease at the end of they day.  This says a lot about the teams persistence, but also about how much the team relies on Claude Giroux who struggled in the first month and a half of the season before becoming the player everyone expected.  Giroux finished the season third in points in the league (even after he was left off Team Canada).  Philly has a lot of strong other players like Voracek, Hartnell, Simmonds, Schenn and even Lecavalier, but they will win or lose this series based on Giroux's ability to find the back of the net.  He is the key to their powerplay (37 powerplay points) and the team seems to go up and down with him.  I for one am a believer in Giroux and as a result I believe in this Flyers team to win this series.  Steve Mason had a solid year, but he is a question mark for me and could lose the series for the Flyers if it becomes a run and gun kind of series.
My Pick: Philadelphia Flyers in 6
Tagged With : Boston Bruins • Montreal Canadiens • NHL Playoffs betting • Philadelphia Flyers • Pittsburgh Penguins • Round One • Stanley Cup