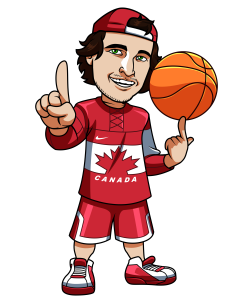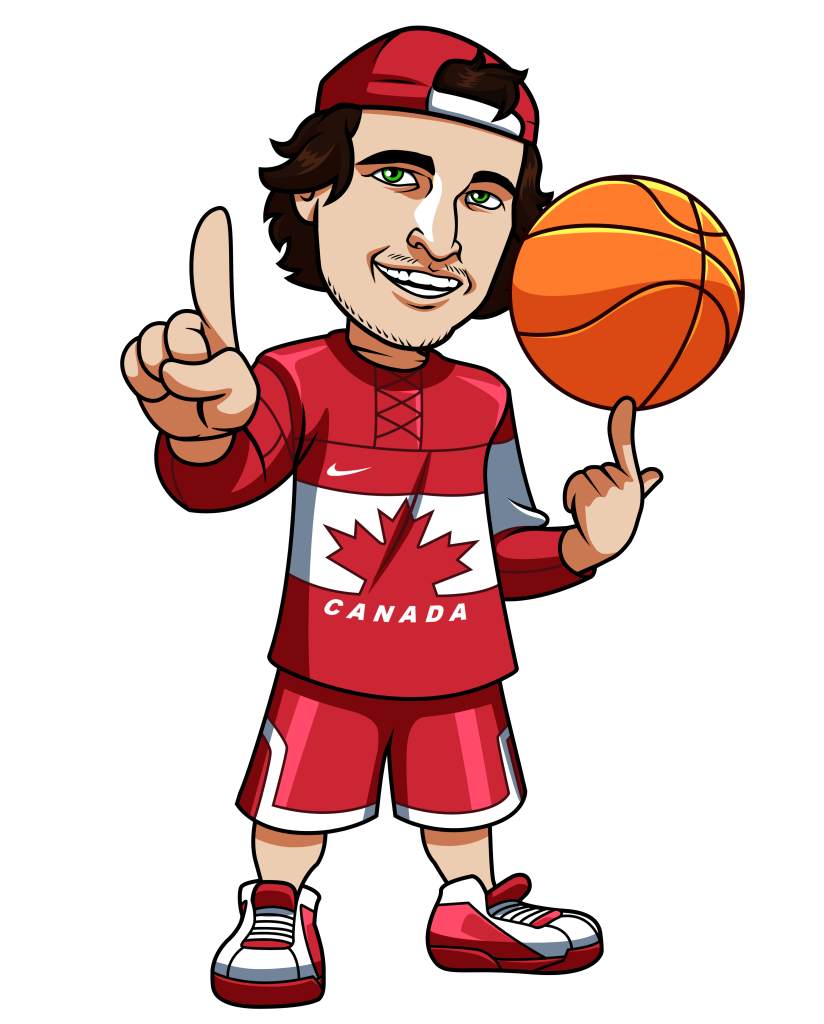 Selection Sunday is in the books and we can start filling out as many NCAA brackets as we can get our hands on.  I personally love filling out brackets and I always search around the web each year to join as many brackets as possible to give myself a shot at winning some decent prizes.  The problem I've run into is that a good chunk of the March Madness contests I come across are only available to Americans.  This includes some of the biggest bracket contests such as ESPN, Yahoo, Bleacher Report and more.
To save you the time finding all of these bracket contests that only accept Americans I've put together the below list of NCAA bracket contests that allow Canadians to join and win the prizes.  The majority of contests I've listed below are free to enter, but I've also included a couple of value added bracket contests at the bottom of the page.
***Special Offer for Canadians***
Before I get into the bracket contests I wanted to draw your attention to a special offer I've been able to secure for March Madness.  All of our new sign ups to SportsInteraction.com will receive a free $20 bet on any March Madness + a 100% matching bonus up to $200 on your first deposit.  Click here for all the details.
If you know of any Canadian friendly bracket contests that I haven't listed below drop me a line through the Contact page and I'll add it to the list.
Free March Madness Bracket Contests for Canadians
SportsBettingCanadian.ca Bracket Contest
That's right, this is our very own bracket contest that you can enter for free.
1st Prize: $200
2nd and 3rd: $75
4th to 6th: $50
You will need to follow us on social media (Facebook, Twitter, etc) to get entries.  Check out the full details here.
Prizes are meant for betting online.
Contest Rating: 10/10 (perfect score for our own contest!)
Nitrogen Sports March Madness Bracket
Total Prizes: 0.5 Bitcoin (~$6500 Canadian)
Prize Distribution: Varies depending on number of entries.
1st Prize: At least 0.1225 BTC (~$1500 CDN)
Place Paid: Up to 50, depending on number of entries.
Open to Canadians with a Nitrogen Account. Click here to open a Nitrogen Sports Account.
Contest Rating: 9/10
Tilted Kilt March Madness Bracket Challenge
Top Prize: $1,000 College Basketball Prize Pack
Other Prizes: Various food items at Tilted Kilt depending on your March Madness point total.
Contest Rating: 7/10
Jiffy Tickets Bracket Challenge
1st Prize: $1000 in gift cards
2nd Prize: $500 in gift cards
3rd Prize: $300 in gift cards
4th-10th: $100 in gift cards
You must download the Shindig App to be eligible to win prizes.
Contest Rating: 7/10
Reddit NCAA Basketball Bracket Challenge
Prizes: Reddit Gold
Open to Canadians with a Reddit account.
Contest Rating: 6/10
Top Prize: 4 tickets to the 2019 Final Four + $6000
No other prizes.
Contest Rating: 6/10
Value Added Bracket Contests
Perfect Bracket: $1 Million
1st Prize: $5000
2nd Prize: $2500
3rd Prize: $1000
4th – 500th Prizes: $750 – $10 in free plays.
Receive 1 entry for every $25 deposited at BetCris.com between March 1st and March 16th.  Purchase additional entries for $5 each or with BetPoints.
Open to Canadians with a BetCris account.  Click here to visit BetCris.com.
Contest Rating: 8/10
Bookmaker.eu Million Dollar Bracket Contest
Perfect Bracket: $1 Million
1st Prize: $10,000
2nd Prize: $5000
4th – 100th: $100
101st – Last: 7500 to 50 BetPoints
Receive 1 entry for every $100 deposited at Bookmaker.eu between March 1st and March 15th.  Purchase additional entries for $10 or with BetPoints.
Open to Canadians with a Bookmaker account.  Click here to visit Bookmaker.eu.
Contest Rating: 9/10
Tagged With : Bracket Contests • March Madness • March Madness brackets • NCAA brackets