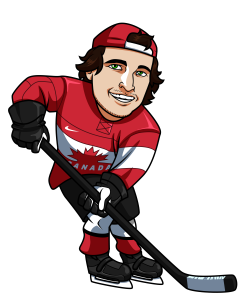 The Stars came through for us in a big way last night, showcasing their offensive talent with a huge 6-3 win over the Canucks.  This game was never in doubt as the Stars were leading 5-0 by 1 minute into the second period.  Unfortunately the other play didn't go quite as well.  The Lightning once again didn't cover the puckline for us.  This time though they did manage to come back from a goal down to win in overtime, which really just makes me more upset for losing on that play.
NHL Season Record: 17-15 for +3.33 units.
There's four games in the NHL including a couple big rivalries with the Senators and Maple Leafs facing off in the first Battle of Ontario of the season, while the Pens and Flyers also take to the ice in what is always an exciting game.
Washington Capitals @ Edmonton Oilers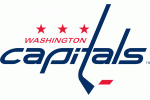 The Oilers finally got in the win column on Monday night against the Lightning.  This late win showed that this Oilers team does have the ability to pull out some W's and that their first few games may have been bad puck luck.  The Oilers are actually in the top half of the league in corsi percentage so some of the advanced stats guys will tell you that means they have been unlucky to have a 1-4-1 record at this point in the season.  I personally think there is a place for corsi in analyzing the game, but I think it's a fad right now that is being given too much credit.
Corsi doesn't take into account the quality of chances and Edmonton unfortunately for them gives up some extremely quality chances.  When a defenseman completely loses their man in the defensive zone, this won't only allow a shot, but it will allow a terrific scoring chance that generally ends up in the back of the net.  This is the Oilers M.O..
The Caps have as good a corsi as the Oilers, but they also have a system implemented by coach Trotz that keeps quality scoring chances to a minimum.  Ovechkin has started the year off strong and I like what I've seen from the Caps so far this year.
Look for a win for Washington on the road tonight.
Play: Capitals 1.719 @ PinnacleSports.com
Tagged With : Edmonton Oilers • Washington Capitals