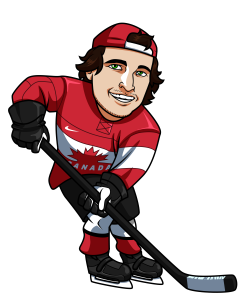 This slump seems to be continuing for me.  It looked as though the Canadiens were about to pull off a big win for us when they came back from 2-1 down to score two powerplay goals late in the game, which gave them a lead with 5 minutes left in the 3rd.  When you're betting the puck line and your team has a one goal lead late in the game you know there is always a decent shot at an empty net goal to cover the spread.  Well both Pacioretty and Gallagher had close to open shots at the empty net and both missed, which just seems to be how my picks have been going for the past little while.
The Maple Leafs also played a fairly decent game, but couldn't score against the Ducks.  The picks aren't horrible right now, but I'm not getting the results.  Here's hoping that changes tonight.
NHL Season Record: 59-80 for -8.65 units.
For the amount of games on deck tonight I didn't find many plays that I thought provided value.  I'm sticking with just one pick tonight….
Edmonton Oilers @ Tampa Bay Lightning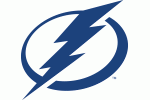 The Lightning have lost their last two games and they are without a couple of their stars in Victor Hedman and Tyler Johnson, but the lowly Oilers are coming to town tonight.  Even in the Lightning's last two losses they've still been finding the back of the net, with 3 goals in each game and with Bishop between the pipes you can expect the goals against totals to be down quite a bit from when Philly lit up the Lightning for 7 goals with Nabokov starting on Monday.
Missing Tyler Johnson is a blow to the Lightning's offense, but they are such a deep team that other players always seem to find the back of the net.  Stamkos scored two goals last game, and now has 4 in his last 3 games.  He may be benefiting from playing with Palat and Kucherov, the two forwards who usually play on a line with Tyler Johnson.  After that big top line you still have some depth with Filppula, Callahan and company all very able.
The Oilers are simply a horrible hockey team and when they lose they tend to lose big.  That said at only odds of 2.12 for the puck line I'm going to stick with a money line bet in this one.
Play: Lightning 1.40 @ 5Dimes.eu
Tagged With : Edmonton Oilers • Tampa Bay Lightning