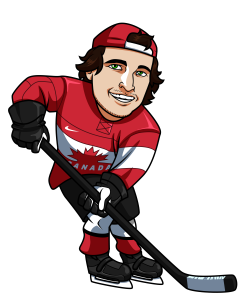 We're getting into the final few weeks of the season and it seems like there are a ton of games every single night.  Tonight there's a massive slate of 10 games and I like a few teams quite a bit.
**Also, anyone who follows the site knows that I was in San Diego for the DraftKings Daily Fantasy Hockey Championships over the last 5 days.  Unfortunately I wasn't able to take home the big first place $100,000 prize, but it was a good time nonetheless.  I actually finished 39/40 with the Habs and Panthers top lines doing nothing for me, but the contest is so top heavy you needed to finish in the top 5 to win any real money anyways.  DraftKings.com put on a great event though and I will definitely be looking to book a seat once again next year.
I did win a couple satellites into the DraftKings $300 contest tonight, so I'm hoping to take down some cash in that one to make up for the poor showing over the weekend.
Now it's back to work at home.  Here are my plays tonight:
Philadelphia Flyers @ Columbus Blue Jackets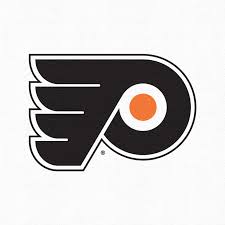 The Flyers have been on a tear over the last several games (7-2-1 in their last 10) and are making a real push for the playoffs.  They sit only a point behind the Red Wings for the 8th spot in the East, so every game is huge for this team.  They are playing on the road and in the second of back to back nights, but I think the youth and momentum of this team will push them through this game with the Blue Jackets.
Play: Flyers 1.91 @ SportsInteraction.com
Vancouver Canucks @ Winnipeg Jets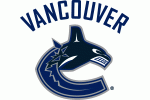 Daniel Sedin called out his teammates after their 3-0 loss to the Blues on Saturday and when one of the Sedins starts to get vocal people on the Canucks listen.  I'm expecting a big game from both Daniel and Henrik tonight and I expect their teammates to follow suit.  It also helps that they're playing the Jets, who surprisingly sit in last place in the Western Conference.  Yes, that's right, even the Oilers are head of the Jets at the moment.
Play: Canucks 2.25 @ Bet365.com
Edmonton Oilers @ Arizona Coyotes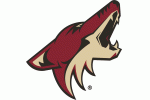 The Coyotes have quietly been playing some sound defensive hockey lately.  Yes, they haven't scored a goal in their last two games, which is a very big concern, but playing at home against a team as weak defensively as the Oilers should remedy that.  What I find more impressive is that the Coyotes have only given up 7 goals in their last 5 games combined and have not allowed more than 3 goals against in 8 games.  Mike Smith has been playing very good and I expect him to be in goal for the Coyotes tonight.  If they can continue to play strong defensively the goals will come against this Oilers team.
Play: Coyotes 1.83 @ SportsInteraction.com
I'm following these picks with my top DK lineup tonight and taking the top Flyers line and the Sedin twins.  Here's hoping these predictions are correct in both my sports betting and my daily fantasy hockey betting.
Tagged With : Arizona Coyotes • NHL Betting • Philadelphia Flyers • Vancouver Canucks