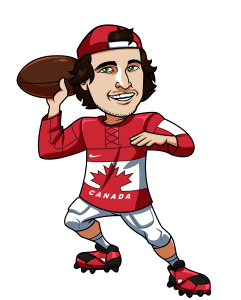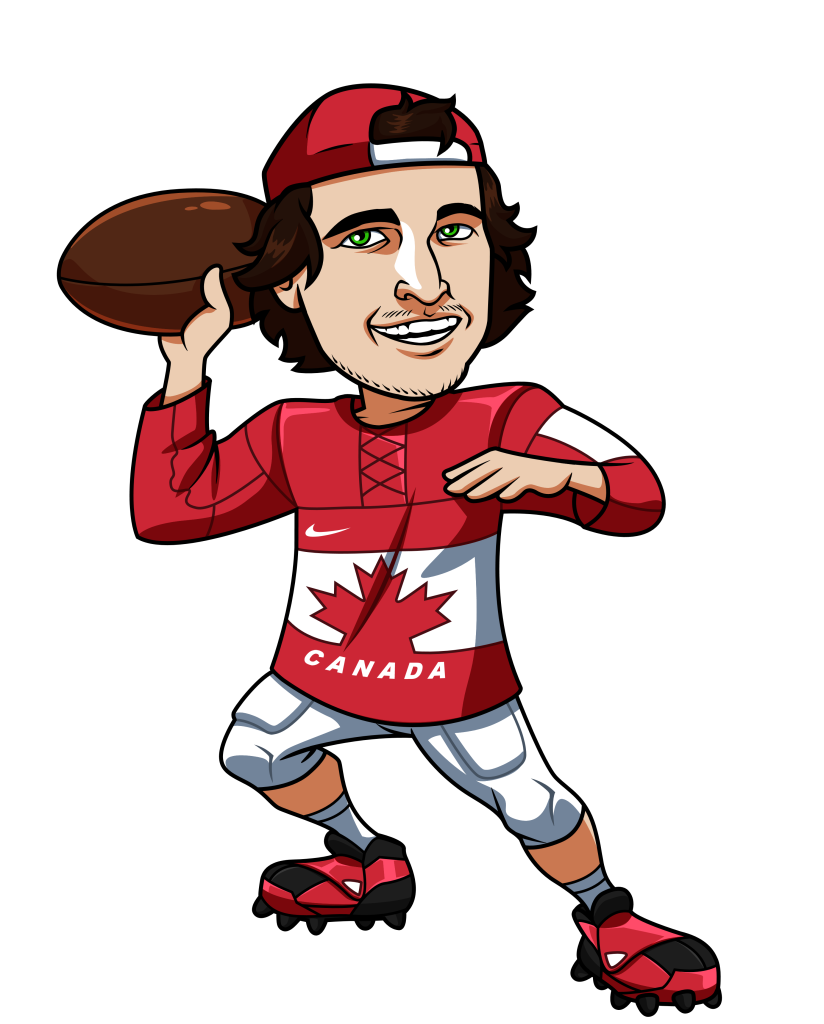 Last week started out well with the Stamps once again cruising to an easy win to cover by a large margin, but then it was all down hill from there.  I ended up going 1-3 this past week for my first below .500 week of the year.  The Redblacks just can't seem to get things together losing heart breakers seemingly every week, while the Eskies couldn't cover the large spread and the Roughriders made a blowout look more respectable on the scoreboard, but still did not beat the spread.  My record is now 16-12 on the season, so I'm in desperate need of a big win this week.
I'll be using SportsInteraction.com for my CFL picks all season long.  They're our top rated sportsbook and they are an in-game sponsor of the Hamilton Tiger-Cats this season, which shows their commitment to the CFL.  You can check out our full SIA review here.
Edmonton Eskimos @ Ottawa Redblacks
Edmonton -2.5
Ottawa +2.5
At this point I just don't know how you can confidently bet on the Redblacks.  Yes, they are much better than their 1-5-1 record indicates, but you also can't ignore the fact that they are finding ways to lose games this season.  They are 1-2-1 at home this season with the only win coming over the Alouettes, who are nowhere near as strong a team as Edmonton.
The Eskimos are in the opposite boat of Ottawa.  They are 6-0-0 and are probably not quite as good as that record indicates.  That said, I still like them to find a way to get a win in Ottawa and only having to give up 2.5 points makes me lean towards Edmonton.  It will probably be a last second field goal that wins it for Edmonton this week if it follows the trend that Ottawa has set for itself to this point in the season.
Play: Eskimos -2.5
Toronto Argonauts @ Montreal Alouettes
The line for this game is still not out.   I expect the Alouettes to be favoured by around 5 points.  In which case I would still take Montreal.  I may edit this page when the odds come out in the future, but for now this is merely a lean.
Winnipeg Blue Bombers @ Hamilton Tiger-Cats
Winnipeg -1.5
Hamilton +1.5
This is an automatic Bombers bet here.  Winnipeg is 4-2 on the season and the Bombers are 3-0 when playing Eastern division teams.  They squeaked out a win in Ottawa last week and the Ti-Cats are significantly worse than Ottawa.  Hamilton is going to struggle to win a game at all this season so giving the Ti-Cats 1.5 points, even on the road, is a no brainer at this point in the season.
Play: Blue Bombers -1.5
BC Lions @ Saskatchewan Roughriders
BC -2
Saskatchewan +2
The Lions were up 30-0 over Saskatchewan before taking their foot off the gas last week to allow the Roughriders to get a couple scores and make the game a more respectable 30-15.  That said, in the first three quarters the Lions showed that they are a significantly better team than Saskatchewan and only started to allow points once the game was already out of reach.
I don't think the location will have a significant factor this week with the Lions likely able to once again impose their will and get another win over the Roughriders, this time in Saskatchewan.
Play: Lions -2
Tagged With : CFL betting • CFL picks • CFL predictions • CFL week 8