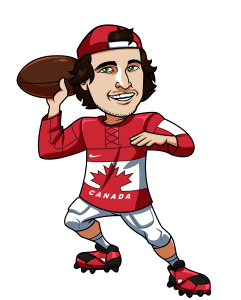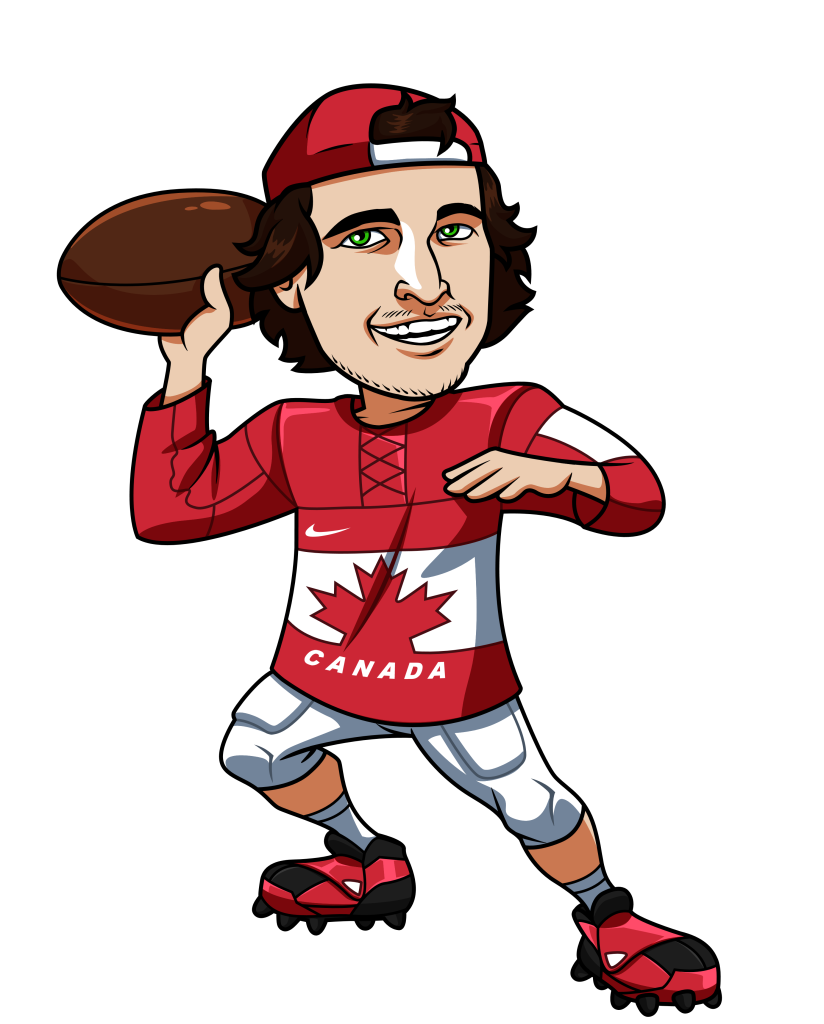 Last week my picks started out poorly, with the first two games of the week ending on the wrong side of the spread.  The Bombers were able to beat the Alouettes with some last minute heroics, but they did not cover the 4 point spread and in the Friday game the Eskimos were able to easily cover the field goal spread.  That had me 0-2 to start the week, but luckily my next two picks easily hit, with Saskatchewan easily covering the 2 points agaisnt Toronto and Calgary absolutely crushing Hamilton 60-1 to cover the 12.5 point spread.  That 2-2 week now brings my season record to 15-9.  That's two 2-2 weeks in a row, so I'm hoping to get back to making profit here in week 7.
I'll be using SportsInteraction.com for my CFL picks all season long.  They're our top rated sportsbook and they are an in-game sponsor of the Hamilton Tiger-Cats this season, which shows their commitment to the CFL.  You can check out our full SIA review here.
Calgary Stampeders @ Toronto Argonauts
Calgary -4.5
Toronto +4.5
After Calgary's 60-1 thrashing of the Ti-Cats last week I'm not sure how you can't pick them to cover 4.5 points this week.  Yes, they are on the road and playing a better team in the Argonauts, but once they're offense gets clicking it's very difficult to stop regardless of where the game is played.
I also still consider the Argos one of the worst teams in the league.  They are 3-3 on the season, but the week 1 win was over Hamilton and they were really lucky to get the two wins over Ottawa this year.
Calgary should have no trouble getting the win and I fully expect them to cover the spread as well.
Play: Stampeders -4.5
Winnipeg Blue Bombers @ Ottawa Redblacks
Winnipeg +3
Ottawa -3
I'm going against my usual style of picking the Western team against the East in this one.  The reason being that the Redblacks are coming off a bye-week and with a record of 1-4-1 they are a desperate team in need of a win.  You can be sure that they have had a very focused bye-week and will be ready to execute against the Bombers this Friday.
Let's not forget this team is the defending Grey Cup Champs.  They are much better than their record indicates and are actually only -5 in point differential on the season even with that poor record.  Look for Ottawa to find it's way back to the win column in this one.
Play: Redblacks -3
Hamilton Tiger-Cats @ Edmonton Eskimos
Hamilton +14
Edmonton -14
Hamilton was trounced by 59 points in Calgary last week.  Now they are in Edmonton and will surely get trounced once again.  The question really comes down to how much the Eskimos will win by.  This is a potential let down spot for Edmonton, but I still have to take them to cover here.  I'm hoping they will want to run the score up as well, to show that they also have a potent offense that can score as easily as Calgary did last week.
It's hard to give away 14 points, but I don't see how you can take the Ti-Cats here either.
Play: Eskimos -14
Saskatchewan Roughriders @ BC Lions
Saskatchewan +5.5
BC -5.5
The Roughriders got a big win at home over Toronto last week and will have a bit of momentum coming into this game with BC.  A loss last week to Toronto and the players may have been thinking "here we go again", but the win will give the Roughriders confidence and they will hopefully play at the level that they truly are, which is really an average CFL team.
Saskatchewan is now actually +7 in point differential this year and they've only lost by 6 or more points once this season.  That was two weeks ago in Calgary where they lost by 17, which now seems like nothing when you see how quickly the Stamps were able to rack up points against the Ti-Cats this week.
I fully expect Saskatchewan to at least keep this game close.
Play: Roughriders +5.5
Tagged With : CFL betting • CFL picks