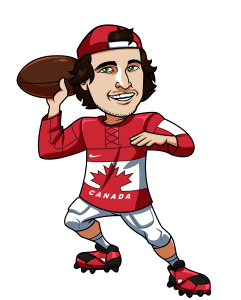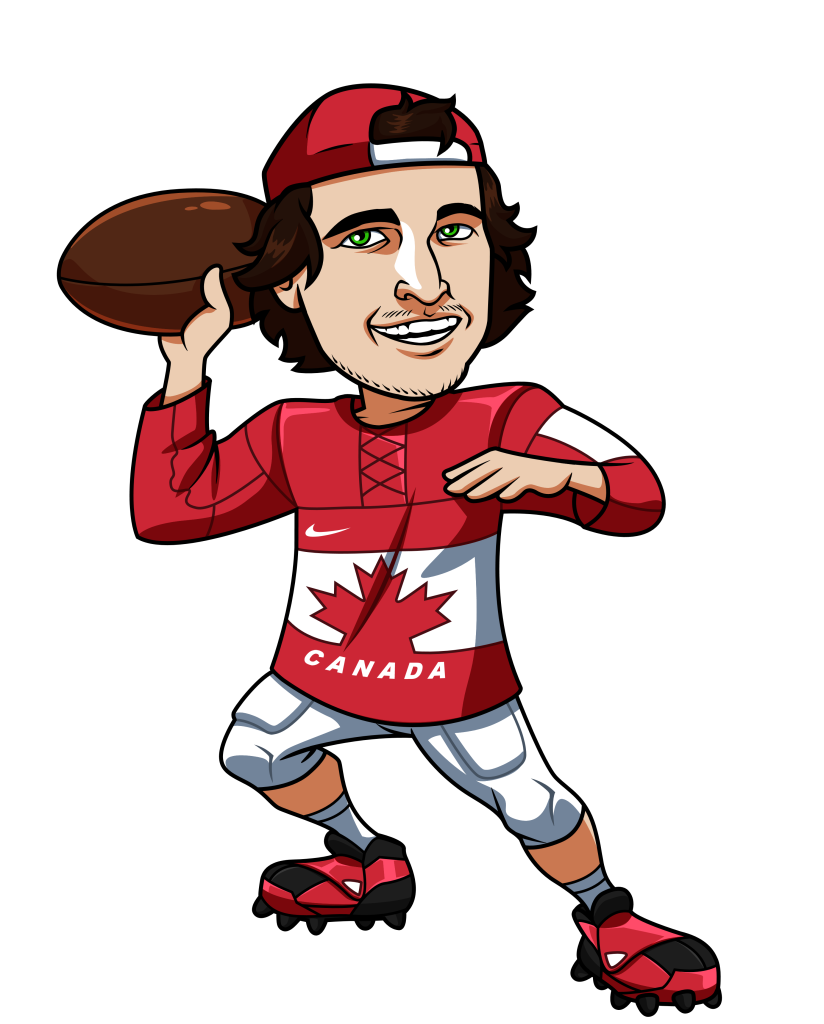 In week 5 I cooled off a little bit.  That said, it still wasn't a losing week going 2-2 against the spread, but it wasn't a winning week, which I've become accustomed to this season either.  The Redblacks were able to pull out a 5 point win, beating the spread for us by 1 point and the Bombers also came through easily beating the 7.5 point spread, which was actually down to 3.5 points by game time.  The losses came with the Eskimos coming 0.5 points from covering against the Ti-Cats and the Roughriders unable to keep it close against the Stampeders.  The 2-2 week brings my record to 13-7 for the season.
I'll be using SportsInteraction.com for my CFL picks all season long.  They're our top rated sportsbook and they are an in-game sponsor of the Hamilton Tiger-Cats this season, which shows their commitment to the CFL.  You can check out our full SIA review here.
Montreal Alouettes @ Winnipeg Blue Bombers
Montreal +4
Winnipeg -4
You'll notice a trend in the East vs West games this week.  I'm rolling with the West in each game.
Montreal has been a very hard team to handicap this year.  They've been much better than I've expected for the most part, but I'm still not convinced they are a good team.  The Alouettes are 0-2 on the road and I think that will become 0-3 this week against a Bombers team that I think could do damage this season.
The Bombers lost a tight one by a field goal in BC last week and sitting 2-2 after only getting 1 game against an East Division team to this point in the season isn't half bad.  I think Winnipeg should be able to win this one by a touchdown.
Play: Blue Bombers -4
BC Lions @ Edmonton Eskimos
BC +3
Edmonton -3
Edmonton is 4-0 this season leading the West Division, but that includes 3 wins over the East Division teams, which really pads the record.  Also, they have only squeaked out victories in many of those games sitting with only a +12 point differential after a 4-0 start, which shows every game has been close.  Their West Division win was a 3 point win in BC over these same Lions, but that game could have gone either way.
I really don't know which of these teams is better.  If I were to make a line on this game it would probably be exactly this, but I have the slightest of leans towards the Lions because I like the points.  The Eskimos are 4-0, but they have only won by 4 or more once this year (by 4 over the Alouettes), so even if they win it very well could be close and the Lions could beat the spread even in a loss.
Play: Lions +3
Toronto Argonauts @ Saskatchewan Roughriders
Toronto +2.5
Saskatchewan -2.5
Toronto pulled out another last second victory over Ottawa on Monday.  That's two huge wins over their East Division rivals and it brings their record to 3-2 as they sit atop the East.  That said, they could still easily be the worst or more likely second worst team in the CFL.
On the flip side, I don't think Saskatchewan is as bad as their 1-3 record indicates.  They could have easily won either of their first two games of the season and losing to the Stamps on the road last week is nothing to be ashamed of.  Saskatchewan knows they absolutely have to win their home games against the East Division teams if they want to make the playoffs this year and I expect them to have a big game this week.  The Roughriders beat Hamilton by 17 in week 3 and I expect a similar outcome this week.
Play: Roughriders -2.5
Hamilton Tiger-Cats @ Calgary Stampeders
Hamilton +12.5
Calgary -12.5
It's extremely hard to give 12.5 points to a team in the CFL, but it's even harder to back the Ti-Cats on the road in Calgary this season.  Hamilton finally kept a game close last week, losing by 3 points while hosting Edmonton, but they have also lost by 15 at home to BC, by 17 in Saskatchewan and by 17 in Toronto.  Calgary is the best team in the league and I don't think they will have any trouble running the score up against the Ti-Cats, especially at home in Calgary.
It's a crazy line, but I'm still taking the Stamps.
Play: Stampeders -12.5
Tagged With : CFL betting • CFL picks • CFL predictions • CFL week 6