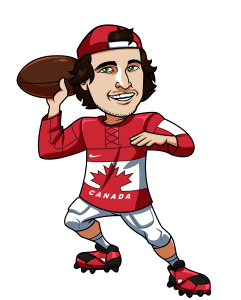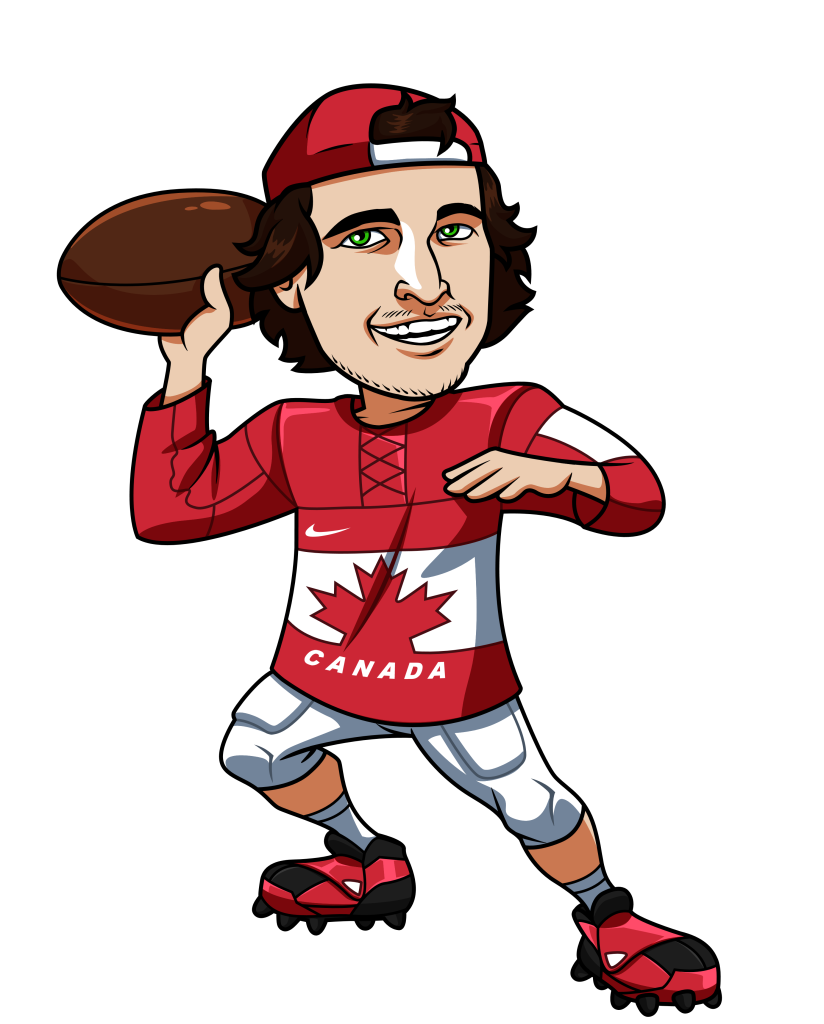 Week 18 is here as the playoff races are heating up in the CFL.  There are only 3 weeks left for teams to put their mark on the season and secure their playoff position for mid November.
In week 17 I picked 3 games against the spread and ended up going 1-2.  The Redblacks won their game by a field goal, but the spread was 4 points, which made that one a little bit tough to swallow.
This week I'm once again using SportsInteraction.com for my CFL picks.   You can check out our Sports Interaction review here.
Montreal Alouettes @ Toronto Argonauts
Montreal +8
Toronto -8
Montreal is currently tied with the BC Lions with 5 wins.  If they are able to pass the Lions they would take that third place spot in the West thanks to the crossover playoff rule in the CFL. It's important to note that if there was a tie (like there is now) no crossover will occur, so these final 3 games become huge for the Alouettes.
Unfortunately for Montreal, I don't see them beating the Argos this week.  I'm expecting a big bounce back game at home from Toronto after losing last week the Calgary.  This game will once again be played at the Hamilton stadium, but I don't see that playing a huge factor as Toronto should be able to put up 25+ points against this Montreal team, while simultaneously shutting them down on defense.
Play: Argonauts -8
Hamilton Tiger-Cats @ BC Lions
Hamilton -1
BC +1
The Tiger-Cats seem to have everything worked out with Jeff Mathews under center.  If you've been following my CFL picks this year, you will have noticed I've been fading the Western teams quite a bit and I'm not about to stop now.  I think Hamilton will go out west and win this game in BC.  This will keep the playoff race wide open for those 5 win teams.
Play: Tiger-Cats -1
Ottawa Redblacks @ Winnipeg Blue Bombers
Ottawa 1.91
Winnipeg 1.91
This is the second of a back to back between these two teams.  Last week the Redblacks beat the Bombers by a field goal, but the spread was 4 points, which caused a loss for me last week.  This week though, I'm still going to be on the Redblacks.  I just think that Ottawa is the better team in this matchup and even though they haven't been great on the road (3-4) in a pick'em game I prefer to take the better team than to put too much weight into home field advantage.  Also, I've been taking the East over the West this year, and it's worked for the most part.
Play: Ottawa to win (1.91)
Edmonton Eskimos @ Saskatchewan Roughriders
Edmonton -8.5
Saskatchewan +8.5
Saskatchewan is coming off a bye and they are at home hosting the Eskimos.  Even though Saskatchewan has had a horrible season winning just 2 of 15 games, they've actually been able to stay competitive within a lot of these games without being able to find a way to get the W.  I don't expect them to win this game, but being at home and coming off a bye with nothing to lose, I think the Roughriders players will bring their A-game and at least be able to keep this one close.
Play: Saskatchewan +8.5
Tagged With : CFL spreads • CFL Week 18 • Spread Betting