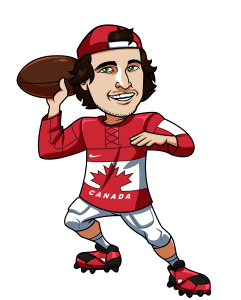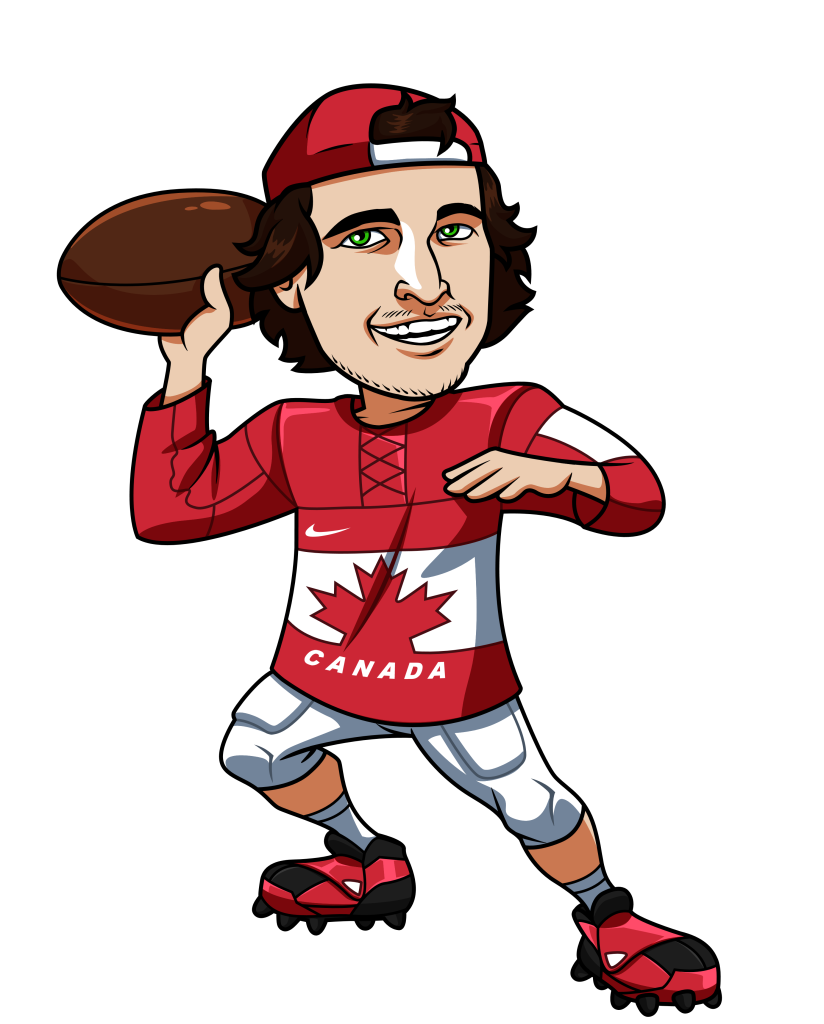 Week 18 was a bit of a strange week.  The Argos were absolutely destroyed by the Alouettes 32-2 in a game where Toronto went into the game as 8 point favourites.  I'll definitely admit that I did not see that one coming.  The Tiger-Cats were also on the wrong end of a blowout, 40-13 to the Lions, in a game where Hamilton went in as 1 point favourites.  I guess these upset victories just show that the Alouettes and Lions are serious about claiming that final playoff spot in the CFL.
I went 1-3 against the spread in week 18, which brings my season record to 27-27 against the spread.
This week I'm once again using SportsInteraction.com for my CFL picks.   You can check out our Sports Interaction review here.
***Contest Alert*** We did have a winner in our weekly CFL spread contest at the Sports Betting Canadian Facebook page last week.  We'll run another one again this week and if you're able to go 4 for 4 against the spread you're name goes in the hat to win the $25 prize.
BC Lions @ Toronto Argonauts
BC +3
Toronto -3
I'm expecting a bounce back game from the Argonauts this week.  They're back in the Rogers Centre for their home games now that the Blue Jays have been eliminated from the playoffs and I think this will give the team a boost.  The Argos last two home game losses came in front of just around 3500 fans when they were not able to play at the Rogers Centre.  I'm not going to read into these losses as much as the oddsmakers obviously are.  I expect the Argos to easily cover this spread and build some momentum heading into the playoffs.
The Lions win last week was impressive, but let's not forget this team is just 2-6 on the road this season and that was a home game against a slightly beat up Tiger-Cats team.
Play: Argonauts -3
Saskatchewan Roughriders @ Calgary Stampeders
Saskatchewan +14.5
Calgary -14.5
I've faded the Stampeders all year and I'm not going to stop now.  The Stampeders only beat the Roughriders 34-31 in their other meeting this season and although I expect the Stamps to win, I think it will be by closer to a touchdown.  Calgary has only beaten a team by more than 14.5 points twice this entire season.  This is a great spot to take the Roughriders because they should keep this game within at least 2 touchdowns.
Play: Roughriders +14.5
Ottawa Redblacks @ Hamilton Tiger-Cats
Ottawa +4.5
Hamilton -4.5
Hamilton had a tough go last week in BC, but that was on the road against a desperate team.  This week they will be back home and ready to bounce back in the first game of a home and away with the Redblacks heading into the post season.
Ottawa has the potential to put up a fight, but I expect the Redblacks to have more success at home in week 20.
Play: Tiger-Cats -4.5
Montreal Alouettes @ Edmonton Eskimos
Montreal +10
Edmonton -10
The Alouttes are still on the outside of the playoffs looking in because they cannot win a crossover to the Western Conference just by tying the Lions in the standings.  I expect Montreal to come out guns blazing again in this one knowing that their playoff lives are likely on the line.  They took it to the Argos last week winning 34-2 and if they can come close to that effort again I think they have a shot to upset the Eskimos this week.
At the very least I expect them to keep the game close and give themselves a chance to win.
Play: Alouettes +10
Remember to enter your spread picks on the Sports Betting Canadian Facebook page for a shot at $25.
Tagged With : CFL betting • Week 19