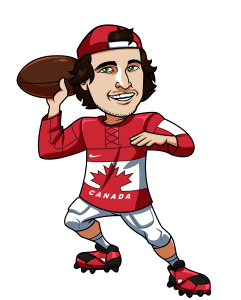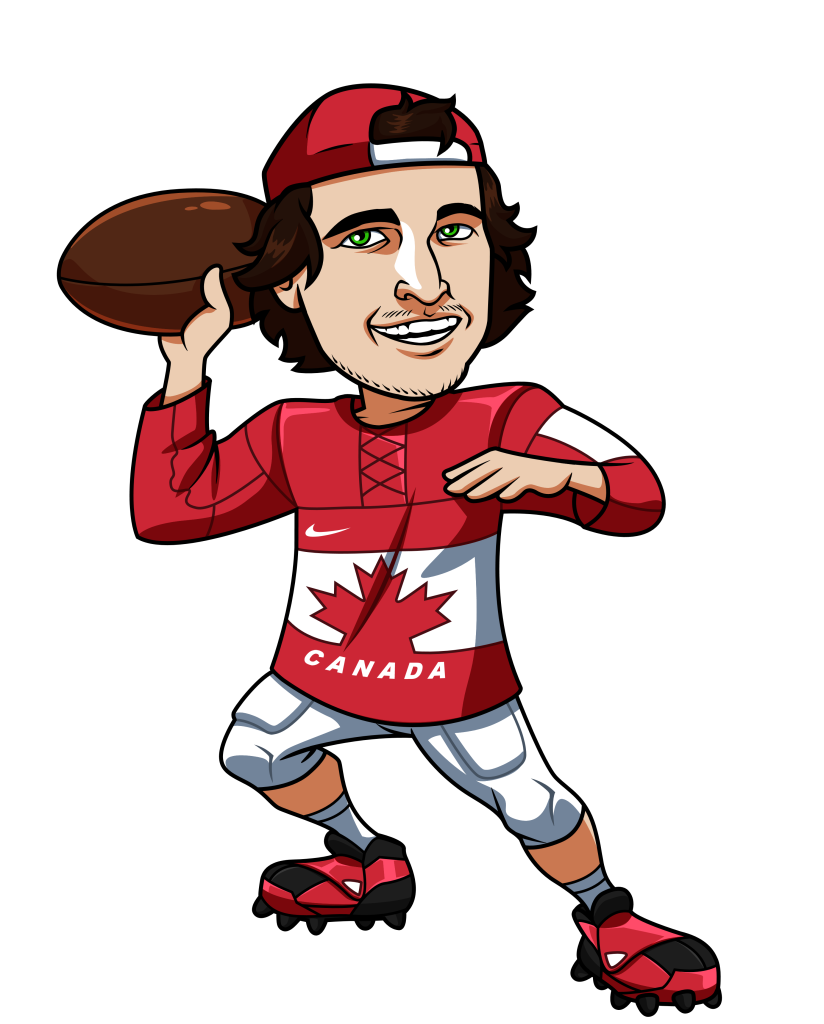 With my week 9 CFL picks I ended up going 2-2 after a rough start going into the weekend.  That brings my season record against the spread to 14-9 with CFL games.
This week, I'm once again looking to turn a profit betting on the CFL, and I'll be using SportsInteraction.com to place my bets.  All the spreads have odds of 1.91 unless otherwise noted.  Here's a full review of Sports Interaction.
Montreal Alouettes vs Hamilton Tiger-Cats
Montreal +9.5
Hamilton -9.5
The Tiger-Cats left no doubt about which team is the best in the CFL at this point in the season with their 49-20 win over the Edmonton Eskimos on the road last week.  They are now back at home this week, where they are 3-0 on the season.  They've won each of these home games by at least 16 points, and have a point spread of 124-48 in these home games.  Their offense didn't miss a beat scoring 49 points last week in Edmonton, against an Eskimos team that had only given up 25 points total in 3 home games to that point in this season.  Simply put, the Hamilton offense cannot be stopped.
Montreal is a strong team, which they showed by getting a 23-13 win in BC last week, but that was their first road win of the season (1-3) and I just don't think they will be able to match Hamilton this week.  Montreal did beat Hamilton 17-13 in Montreal earlier this year, but this Tiger-Cats team has taken significant strides forward.
Play: Tiger-Cats -9.5
Toronto Argonauts vs Edmonton Eskimos
Toronto +4.5
Edmonton -4.5
The Eskies gave up 49 points at home last week to Hamilton.  It was a shocking display considering Edmonton had only given up 8 points total in their previous two home games.  Edmonton's now lost 2 of 3, but I still think they are one of the top teams in the league.
The problem for Edmonton is that Toronto is also a very strong team this year.  Toronto is riding a 3 game winning streak and sit 6-2 on the season.  I really think this game could go either way, so I'm going to take the points.
Play: Argos +4.5
Calgary Stampeders vs Winnipeg Blue Bombers
Calgary -6
Winnipeg +6
Calgary has quietly taken over the lead in the Western Conference with a 6-2 record, while riding a 3 game winning streak.  That said,d Calgary really hasn't had the most difficult schedule of late with wins over the winless Roughriders and home wins over the Redblacks and Alouettes.  Last week was Calgary's first road win of the season and they only beat the Roughriders by 3 points.
Winnipeg is coming off a bye-week so they will be extremely ready for this game against Calgary.  Winnipeg is coming off of losses to Hamilton and Toronto, arguably the best two teams in the league and they will be eager to get back on track at home in this one.  I think the Stampeders are overrated at this point in the season, while the Bombers may be slightly underrated with their 3-5 record.
Play: Blue Bombers +6
Saskatchewan Roughriders vs Ottawa Redblacks
Saskatchewan +3
Ottawa -3
Saskatchewan lost once again last week in a home game against Calgary.  Once again though they kept it close, losing by 3 points.  That makes their record 0-8 on the season, while only have a -54 point differential.  That's a better point differential than the Blue Bombers, Lions or Redblacks.  That said, you still need to find a way to win, and the Roughriders simply haven't been able to.
The Redblacks are coming off a tough 6 point loss to the Argos, but they will be eager to get back to TD Place where they are 3-1 this season.  Ottawa needs a bounce back game this week and they will know they cannot afford to give the Roughriders their first win of the season.  I like Ottawa to win this game.  It could be a push because Saskatchewan seems to make a habit of losing 3 point games, but the Redblacks are the smart bet for sure.
Play: Redblacks -3
Place your bet on any of these games at SportsInteraction.com.
Tagged With : CFL betting • Week 10