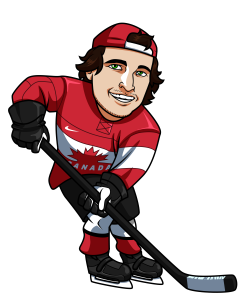 Everything in game 3 went as expected according to my prediction.  The Canadiens and especially Price played well at home to get back in front of the best of 7 series.  If you read that post though then you already know that I think that will be their last win of the playoffs.  Even with a 3-0 lead in game 3, the Habs struggled late giving up a late 2nd period goal and then a late goal by Iginla made the final few minutes very exciting.  If the Canadiens had of once again blew their lead the series would have been as good as over in my opinion.
It was a very tight game with a beauty goal by Plekanec's off an awesome slap pass by Vanek starting things off.
Next the Habs got somewhat lucky after Subban was able to score on a breakaway after leaving the box.  Subban got the penalty for an elbow that he laid on the Bruins player while trying to land a huge hit.  In reality he missed the Boston player except for the elbow to the chest and just destroyed Vanek.  Luckily for Habs fans Vanek did return to the game, but he only played just over 11 minutes so you have to think he was a bit shaken up.  You be the judge:
Finally, the Dale Weise goal off a blocked shot from Weaver and breakaway pass from Briere was enough to survive for the win.  On to game 4.
Game 4 Canadiens vs Bruins Odds
Here are the odds for game 4 of this series:
Boston Bruins 1.80
Montreal Canadiens 2.15
My Pick: Bruins To Win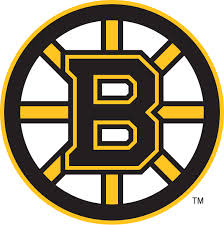 I have a lot of respect for this Bruins team and that in turn results in faith that they will find a way to win these big upcoming games in this series.  They have made the Stanley Cup Finals in two of the past 3 seasons for a reason.  When they won the Cup the Bruins won 3 game 7's, which shows how clutch this team is.  I also haven't forgotten about that huge comeback in Game 7 against the Maple Leafs last year.  With the experience throughout the lineup and clutch performers like Patrice Bergeron leading the charge I expect the Bruins to win game 4.
They are by no means getting outplayed by the Canadiens.  They just have to watch the breakaway pass, which the Canadiens seem to have perfected this playoffs having scored 5 breakaway goals already this post season.  If they can get back to playing strong defensive hockey and not get behind early like they have in every game so far this series I really like the Bruins chances to even this series up and never look back.
If you agree with me, place your bet at SportsInteraction.com for the best odds on the Bruins.
Tagged With : Boston Bruins • Bruins betting • Canadiens betting • Montreal Canadiens • NHL Playoffs