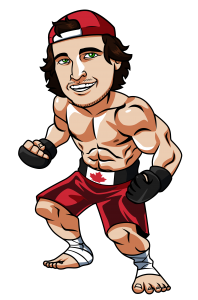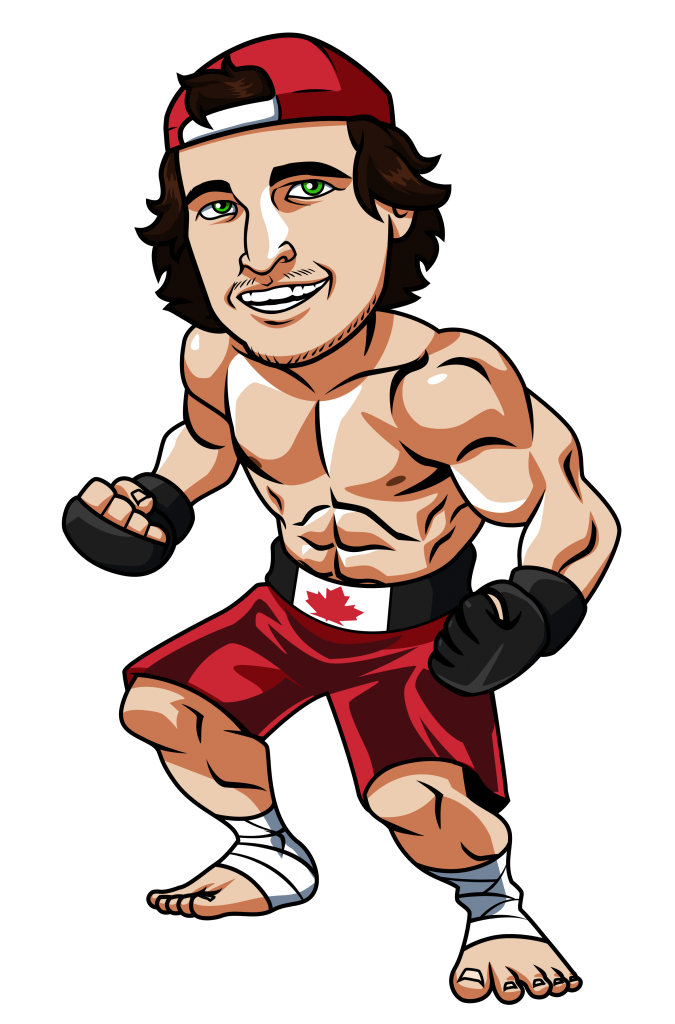 Bellator has been building their roster of fighters for the past two years and it's really been leading to this show.  Bellator 180 will be the biggest show ever put on by Bellator MMA and having the show take place at Madison Square Garden in New York City, with a stacked card, should really help put Bellator on the MMA map and elevate them closer to the UFC.
Chael Sonnen vs Wanderlei Silva is headlining the card, with these two legends of the sport finally getting a chance to settle a beef that has been stewing for many years.  The co-main event, and the one many fans are most looking forward to is the return of MMA legend Fedor Emelianenko vs current Bellator heavyweight star Matt Mitrione.  Also on the PPV portion of the card is the tilt I'm personally most looking forward to with Lorenz Larkin making his Bellator debut after a move from the UFC in a title fight against Douglas Lima.  Other notable fights include Michael Chandler defending his belt against Brent Primus and Phil Davis also defending his belt in a rematch with promotional newcomer Ryan Bader.  Overall this is a stacked card from top to bottom that truly rivals some of the best PPV cards the UFC has put together in recent years.
You can check out our Bellator MMA betting page to learn more about how you can place a bet on this event and the different wagers you can make.
Chael Sonnen vs Wanderlei Silva
I was surprised when I saw that Chael was a somewhat significant favourite in this fight with Wanderlei after we saw the lackluster effort he put forward against Tito Ortiz (another fight he was a significant favourite in).  Chael hasn't won an MMA fight since a first round submission victory over Shogun Rua back in 2013 and he's just 1-4 in his last 5 fights.  He looked like he was overpowered against Tito Ortiz and what was worse for me or anyone looking to bet on Chael was that it looked like he gave up very quickly once he was put in a bad position by Tito.  There didn't seem to be a lot of fight in him and he seemed very willing to lose.  This should be a huge red flag, especially considering all of the bad blood Chael claimed to have with Tito and the fact that he built the fight saying he told his dad on his death bed that he would beat Tito Ortiz in MMA.  I get the feeling that Chael is completely fine with losing and he's shown in the past when the going gets tough he can look for a way out.
Wanderlei also doesn't have a win since 2013 when he knocked out Brian Stann, but he hasn't lost since then either.  This hiatus makes Wanderlei a complete wildcard coming into this fight, which makes it difficult to bet on him either.  That said, I've heard that he is training very well and if he comes into the fight in shape, I think his skills match up very well with Chael.
In their primes I would give the edge to Wanderlei as well.  Chael had some good showings, but he was only good at middleweight, while also being on TRT, when he used his wrestling to force the issue.  He won't be the bigger man in this fight and he doesn't have good striking.  There are a ton of question marks in this fight, but I think the smart money has to be on Wanderlei getting his hand raised on Saturday.
Play: Silva 2.25
Fedor Emelianenko vs Matt Mitrione
I'm also surprised by the odds in this fight.  I think Mitrione should be a very significant favourite heading into Saturday.  Mitrione still seems to be in his prime and I actually consider him one of the top heavyweight fighters in the world.  It was only a poor decision which lead to a submission loss against Ben Rothwell and then multiple eye pokes from Travis Browne that ballooned his eye up a ridiculous amount or we may have seen Mitrione in the title picture in the UFC.  Instead he came to Bellator and has KO'd both of the fighters Bellator has put in front of him relatively easily.
Fedor, on the other hand, is coming off a majority decision that most saw going the other way against Fabio Maldonado, who is far inferior to Mitrione.  Fedor was also almost finished in that fight before finding a way to win.  Fedor's level of competition has been very low since he lost three fights in a row to Werdum, Bigfoot and Dan Henderson in Strikeforce in 2010 and 2011.  Simply put, his best days are far behind him and the MMA game has caught up to him.
Fedor is no doubt a legend, but Mitrione should be able to get the better of him on the feet.  That said, if Fedor gets this fight to the ground Mitrione often looks like a fish out of water, so that would be Fedor's path to victory in my opinion.  Getting the takedown though will be harder than it may seem given that Mitrione is one of the most athletic and agile heavyweights in the world, with great takedown defense.
I like Mitrione to finish this fight quickly with some powerful punches and then ground and pound if need be.
Play: Mitrione 1.80
Douglas Lima vs Lorenz Larkin
This is an incredibly tough fight to call because it's hard to know the level of competition Douglas Lima has been facing in Bellator, compared with that of Larkin in the UFC.
Lima is 10-2 in Bellator having lost his belt a couple times.  The first was to Ben Askren, who many consider one of the top welterweights in the world outside of a big promotion, and the second was a decision to Andrey Koreshkov, who Lima then knocked out in their rematch after beating Paul Daley to return to the title.  I think Lima is one of the most underrated welterweights in the world and he's also a very big welterweight with knockout power, so if he gets his hands on Larkin it could be lights out.
Lorenz is another extremely underrated welterweight fighter.  He has wins over Jorge Masvidal and then Neil Magny before leaving the UFC.  He's improved his game tremendously of late and is one of the best strikers in the world.  That said, he still loses fights.  He's just 5-5 in his UFC career (although 4-1 since the move to welterweight from middleweight).
I do agree that Larkin should be the favourite, but Lima should be around 2.10 or so in my mind.  At this current price the smart money has to be on Lima.
Play: Lima 2.65
Phil Davis vs Ryan Bader
Ryan Bader was able to squeak out a close split decision in the UFC fight between these two in 2015.  It wasn't an exciting fight with both guys trying to do just enough to pull out a win.  I expect a different fight this time and in particular I expect Bader to be throwing more hands.  I'm not convinced that this will help him though and I think Davis, who is the title holder and a Bellator vet now after four wins in the promotion, will still look to put Bader on his back and do work from top position.
This should be a very competitive fight that could go either way, but I think the fact it's Bader's first fight in Bellator and the fact that he will likely want to put on a show in his debut could be his undoing against a fighter like Davis who is completely fine with grinding out a win.
Play: Davis 1.87
Tagged With : Bellator • Bellator 180 • Bellator betting • Bellator MMA • Bellator NYC • Bellator picks • Bellator PPV