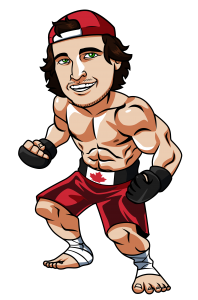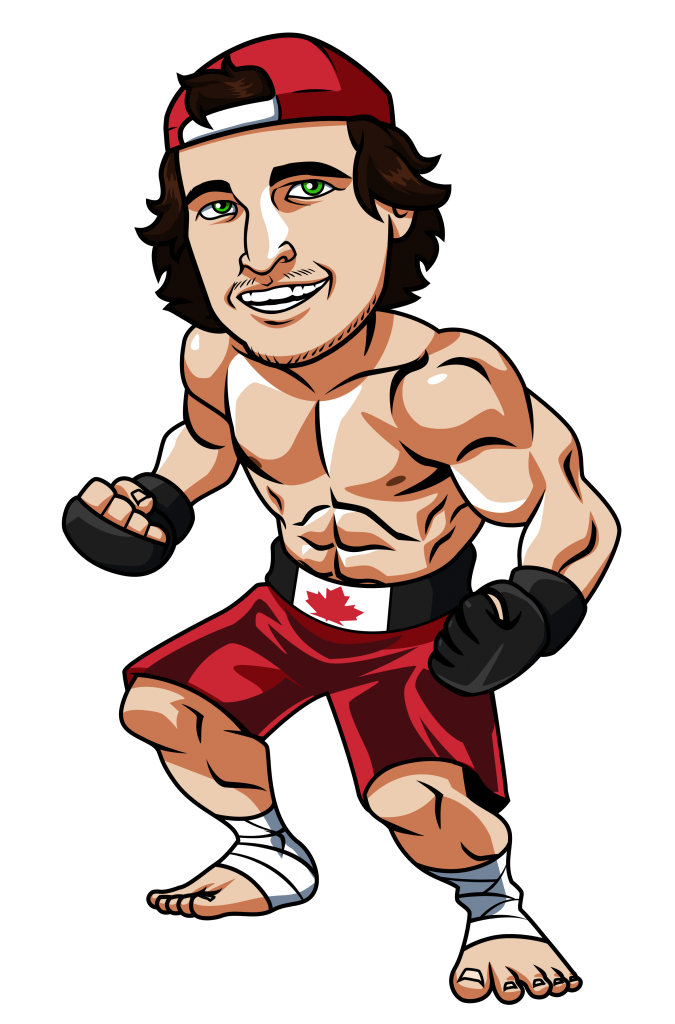 I believe that Bellator is set to have a big year and this card featuring Chael Sonnen against Tito Ortiz in a grudge match that had a long time coming will set the promotion up with some momentum.  This is the second Bellator card I've provided picks for here at Sports Betting Canadian (the first being the Dada vs Kimbo and Shamrock vs Gracie sideshows from last year), but I foresee several cards in the upcoming year with enough hype and big names to warrant providing my picks.
On this card the main event is really the selling point.  Tito Ortiz is a legend in the sport and he has stated that this will be his last fight.  Chael Sonnen may not be as decorated a legend, but I would argue he has a bigger fan base at the current time and was the originator of the "heel" type of smart trash talking that many UFC fighters such as Conor McGregor employ in this day and age.  This is a legends fight and as Chael says, it's the Bad Boy vs the Bad Guy.  I'm excited for this fight and that's not something I usually say about Bellator cards.
I'll be using Bodog.eu for the odds for each of the fights below.  Check out our Bodog review here.
Chael Sonnen vs Tito Ortiz
Tito's best days are behind him.  The new breed of MMA fighter has caught up and passed these old legends of the sport and this has made it difficult for Tito of late with him going 3-8-1 in fights over the past decade.  Don't get me wrong, these fights were pretty much all against very high level opponents so that record should be taken with a grain of salt.  Tito does have some fight left in him.  He's not a shot fighter like many legends who stay in the game too long, it's simply that his skill set is no longer on top of the game.
Chael should be the better wrestler in this fight and as long as he isn't completely overpowered in this fight, which has been the case in some of Chael's other ventures up to light heavyweight, then I do expect him to control the position in this fight and do work from the top.  Chael did beat Ortiz in a college wrestling match about 20 years ago and I think Chael's wrestling has improved significantly since then, while Tito made the switch to MMA much earlier in his career.
Some critics point the fact that Chael hasn't competed since 2013, but I don't see this as an issue simply because Ortiz also hasn't competed in over a year, so I see the ring rust as a bit of a wash.  Also, Chael has continued to compete in grappling competitions and in his submission underground promotion, so overall I just don't see ring rust being an issue.
I'm going with Chael in this fight.  I think he has much more to fight for than Tito, who already has one foot out the door and may just be doing this fight as a favour to Bellator and to make one more payday before retiring.  Chael, on the other hand, seems to want to compete in a variety of money fights for the promotion for the foreseeable future.  He has a lot more riding on this fight and I expect him to bring his A-game to dominate Tito from the top for 3 rounds.
Play: Sonnen 1.57 @ Bodog.eu
Paul Daley vs Brennan Ward
I'm high on Brennan Ward and this fight against Paul Daley will truly show us just how good this Irishman is.  Ward is coming off a big knockout win over Saad Awad in November.  He did lose via a quick heel hook to Evangelista Santos in the fight before that, but I don't look too much into that considering Paul Daley is a striker.  Before that heel hook loss Ward had won 4 straight.  Ward is a guy that has been with Bellator for 13 straight fights and I think if he was with the UFC he may already be a household name.
Daley was with the UFC back in 2010, but he earned a lifetime ban after hitting Koscheck after the final bell.  That really built his name value and he has since gone on to have a very solid career only really losing to top end fighters.  Daley is coming off a loss to Douglas Lima back in July, but Lima has since gone on to win the Bellator Welterweight Championship, so that loss isn't as bad as it may look on paper.  That said, he was worked over in that fight and I think he's the type of fighter now that will only beat fighters who are not in the upper echelon of the sport.  Unfortunately for Daley, I do think Ward is in that realm these days.
Ward should be able to outpace Daley on the feet and if the fight does go to the ground Ward also has a very solid submission game, with 4 submission victories in his career.
This fight is the test for Brennan Ward.  Is he in the upper echelon of the sport?  I think so.
Play: Ward 2.60 @ Bodog.eu
Hisaki Kato vs Ralek Gracie
This is an interesting fight simply because Ralek Gracie is back in the cage after 7 years away from the sport.  Most people suggest that he was forced to take a fight in order to earn some money because he has lost so much through his jiu-jitsu promotion, Metamoris.  Fighting purely for money and not because you love the sport is never a great option for a fighter.  Ralek may be ready to go into the cage and take a beating to earn his pay cheque here.
Yes, Gracie has a 3-0 record in MMA, but the first two wins were against bums and the most recent was against Sakuraba who was miles past his prime.  A jiu-jitsu practitioner such as Gracie was able to win MMA fights with just that one discipline back in the early days of MMA, but nowadays the new wave of fighters are so adept at each discipline and how to defend against your opponent purely using one discipline that the days of winning with only jiu-jitsu are behind us.  Yes, some of you may point to Ryan Hall's victory of Gray Maynard in the UFC recently, but even in that fight Hall drastically outclassed Maynard on the feet on top of threatening with submissions every time Maynard moved forward.
Kato is an up and coming fighter that puts peoples lights out.  He KO'd kick boxing legend Joe Schilling in his first Bellator fight and he's won his most recent two fights by first round TKO's.  I'm extremely confident that Kato will have been coached to avoid the 50/50 position with Gracie and to reset if Gracie goes to the mat.
Unlike Ryan Hall, who I mentioned as an example above, I do not think that Gracie will have been improving his MMA striking recently, so as long as Kato does keep this fight standing he should have no trouble outpointing and likely KO'ing Gracie on the feet.
Play: Kato  1.32 @ Bodog.eu
Those are my three plays for this Bellator card.  Check out my Bellator betting page for more information about the promotion and how to bet on these fights.
Tagged With : Bellator betting • Bellator picks • Chael Sonnen • Tito Ortiz