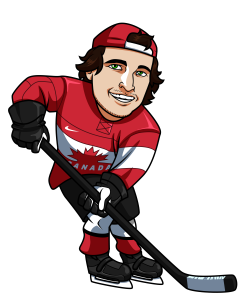 The preseason is now underway and we can finally get a glimpse of some teams in action as we put together more accurate predictions for the upcoming NHL season.
I'm going to go through each team below, providing the odds and my pick for each (in bold).  I will put stars beside the ones where I think the odds are good enough to place the bet.
I decided to break this up into two posts because there are a lot of teams to get through.  Check out the Western Conference post here.
Boston Bruins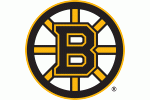 Yes 1.10
No 7.00
The Bruins had 117 points and are once again a shoe-in to make the playoffs in the East.  The problem is locking up your money for a year at those odds.
Buffalo Sabres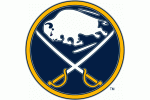 Yes 5.00
No 1.17 
The Sabres had only 52 points last year and they haven't improved much.  They added some guys that just can't find jobs elsewhere because they are going to once again be a weak team and they have some huge holes.  I expect more than 52 points this year, but they won't double their wins to reach the playoffs.
Carolina Hurricanes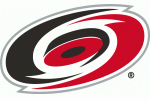 Yes 2.90
No 1.43 
The Hurricanes will be very similar to last year in terms of success.  They just don't have the depth right now to get the wins.
Columbus Blue Jackets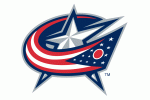 Yes 1.74
No 2.05
The Blue Jackets took a big step forward last season and I think they can once again make the playoffs.  They will need to resign Ryan Johansen if they hope to get back to the postseason though.
Detroit Red Wings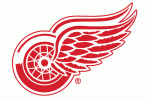 Yes 1.56
**No 2.50
The Red Wings snuck in last year after an injury riddled season.  They will be a bubble team again, but I think the improvements of a few other teams will bump the Red Wings out of a playoff spot this time around.
Florida Panthers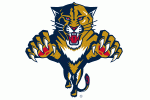 Yes 3.50
**No 1.48
The Panthers will finish near the bottom of the Conference.  I'm surprised the odds aren't bigger for them to miss the playoffs.  The players they picked up such as Bolland, Boyes, and Jussi Jokinen are just not worth their contracts.  These will be decent players on a poor team for a few years.
Montreal Canadiens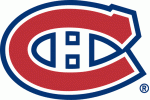 Yes 1.40
No 2.95
The Habs have a strong team.  They made the Conference Finals last year and I expect them to easily make the playoffs again this season.
New Jersey Devils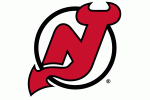 Yes 1.95
No 1.80
The Devils additions of Cammaleri and Havlat up front should help the offense.  Add in Jagr, Elias, Zajac, Clowe, Henrique, Ruutue, Ryder, Zubrus and Brunner up front and you have a ton of depth at forward.  If they can play a responsible defensive system they should do well this year with Cory Schneider finally getting the full reigns at goaltender.
New York Islanders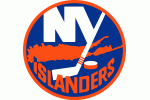 Yes 1.87
No 1.87
The Islanders could be good this year, but they seem to find it very hard to make that jump to being a consistent playoff team.  This team will have a chance, but they definitely are less than 50% to get to the playoffs.
New York Rangers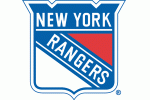 Yes 1.36
No 3.15
The Rangers were in the Stanley Cup Finals last year and they still have a very solid team heading into this season.  With Lundqvist in net this team will nearly always make the playoffs.
Ottawa Senators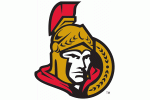 **Yes 2.90
No 1.43
The Sens are being overlooked this season even though they only missed the playoffs by 5 points last year.  With a recommitment to team defense I think the Sens could be a real threat to make the playoffs this year and at these odds you have to take Yes.
Philadelphia Flyers
The Flyers are a strange streaky team that are currently over the cap.  They made a strange trade sending Hartnell to Columbus for RJ Umberger in the off season and they just don't look like they are in the best position to succeed this year.  This is another bubble team, but I'm taking the + odds for them to not make it.
Pittsburgh Penguins
Crosby, Malkin and company will have no trouble once again making the playoffs this season.
Tampa Bay Lightning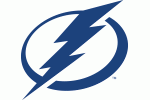 Yes 1.33
No 3.40
A lot of people seem to be high on the Lightning this season, but I'm not one of them.  The Lightning struggled after losing St. Louis last season and were eventually swept by the Habs.  Young players Tyler Johnson and Ondrej Palat were big parts of the team last season but these were contract years for the rookies and I'm expecting a bit of a sophomore slump from both players.  Drouin will be a welcome addition to this team, but I still think they overachieved last season and are a bubble team to make the playoffs.
Toronto Maple Leafs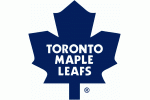 Yes 1.95
**No 1.80
The Maple Leafs will find a way to ruin any chance they have of making the playoffs at some point this season.
Washington Capitals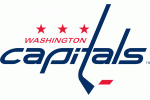 Yes 1.77
No 2.00
I think Barry Trotz will somehow figure a way to get Ovechkin to care about winning this season and not just about his own personal stats line.  If that can happen then the Caps have enough talent to get back into the playoffs this season.  It does hurt them not having a division consisting of Winnipeg, Carolina, Tampa Bay and Florida, but I think they can squeak into the playoffs.
Tagged With : Eastern Conference • NHL • Playoffs