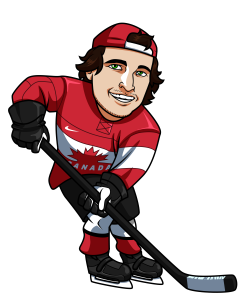 I added my Eastern Conference playoffs picks yesterday with a few surprises including the Sens in and the Lightning out.  Check out that post here.  The Western Conference is a little bit easier to predict in my opinion because there does seem to be a bit of a gap between the elite teams and the basement dwellers.  The fact that there are only 14 teams in this Conference also helps because you don't have to keep as many teams out of the dance.
Let's get right to it though.  These odds are from Bodog.eu (they have by far the best playoff qualification odds of our top rated sportsbooks).
Anaheim Ducks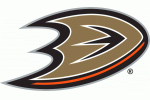 Yes 1.12
No 6.00
The Ducks lost a few of their older players from last season, but Selanne and Koivu were no longer big pieces of this team and the addition of Kesler will definitely help the Ducks be more of a contender this season.  An easy return to the playoffs is in store.
Arizona Coyotes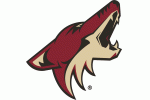 Yes 3.75
No 1.29
The Coyotes finished in 9th last season, but I'm not expecting them to come that close again.  The Coyotes always seem to do well with the players that they have, but Mike Smith and company just don't have the tools to make the playoffs in this tough Western Conference.
Calgary Flames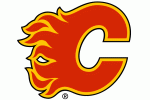 Yes 4.00
No 1.25
The Flames have a horrible team.  I was very surprised they didn't finish last this past year, but I can't see them finishing any higher than 14th in the Western Conference this time around.
Chicago Blackhawks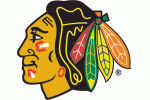 Yes 1.09
No 7.25
In my opinion the Blackhawks are the best team in the league.  They will have no trouble making the playoffs this season, even in the ultra tough Central Division.
Colorado Avalanche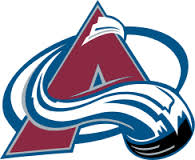 Yes 1.65
No 2.25
The Avs had a breakout season last year, coming out of nowhere to win the Central Division.  They won't be able to follow that with another division win, but this young team is still very dangerous and should return to the playoffs.  Losing Stastny will have its effects, but adding Iginla and having Duchene, O'Reilly & MacKinnon all have another year under their belts will keep this team very strong.
Dallas Stars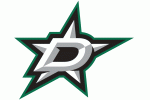 Yes 1.67
No 2.20
I'm not one of the believers that the Stars will become this Stanley Cup contender overnight with the additions of Spezza and Hemsky, but I do think with Seguin and Benn leading the way the Stars are still a playoff team.
Edmonton Oilers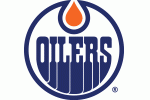 Yes 2.70
No 1.48
The Oilers should finally take a step forward this season, but that would have to be one giant step for them to make the playoffs.  They could find themselves in the race for a playoff spot this year, but I don't see them getting in just yet.  Their defense is just not strong enough to really contend in the West.
Minnesota Wild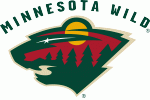 Yes 1.36
No 3.20
The Wild are a legitimate contender this year in my opinion.  Adding Vanek gives the Wild four elite forwards along with Parise, Koivu and Pominville.  Add in the youth of Granlund, Niederreiter, Coyle and Haula up front and you have a very threatening forward corps.  The question mark is in goal where the Wild seem to legitimately have 4 goaltenders battling for the top spot due to a bunch of injuries and inconsistent play.
Nashville Predators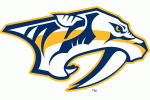 Yes 3.50
No 1.31
The Preds are going without Barry Trotz this year and I don't expect it to work out for them.  The fact still remains that they don't have enough skill up front to compete with the top teams in this Conference.  Weber won't be able to do enough from the back end and even a return to prominence for Rinne won't be enough for the Preds.
San Jose Sharks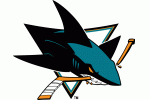 Yes 1.33
No 3.40
The Sharks really didn't do a major shake up this off season.  The very strong core of the team still exists and they will be putting Brent Burns back to play defense in Dan Boyle's vacant position.  Look for the Sharks to once again have a very strong regular season.  They will be judged in the post season once again.
St. Louis Blues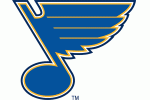 Yes 1.12
No 6.00
The Blues picked up Paul Stastny to add some skill and playmaking ability to their forwards.  They already have three of the best defensemen in the game in Pietrangelo, Bouwmeester and Shattenkirk getting the puck to the forwards so scoring shouldn't be an issue for this team even though they play a defensive style.
Vancouver Canucks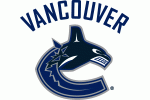 Yes 2.20
No 1.67
The Canucks are interesting.  I think out of the non-playoff teams I have picked they are the best bet to bounce back and make the playoffs.  There was a lot of negativity surrounding the team last season.  Perhaps getting rid of Kesler and Luongo can put the attention back on the on-ice product.  If the Sedin's can have a bounce back year the Canucks have a shot, but they are still going to be in a tough spot in the West.
Winnipeg Jets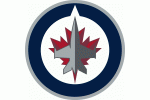 Yes 3.50
No 1.31
The Jets don't have the players to be a contender in this league.
Head over to http://www.bodog.eu to palce your bets.
Tagged With : NHL • Playoffs • Western Conference