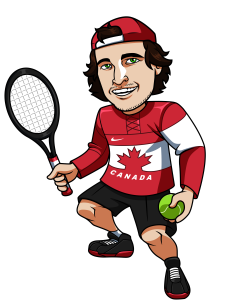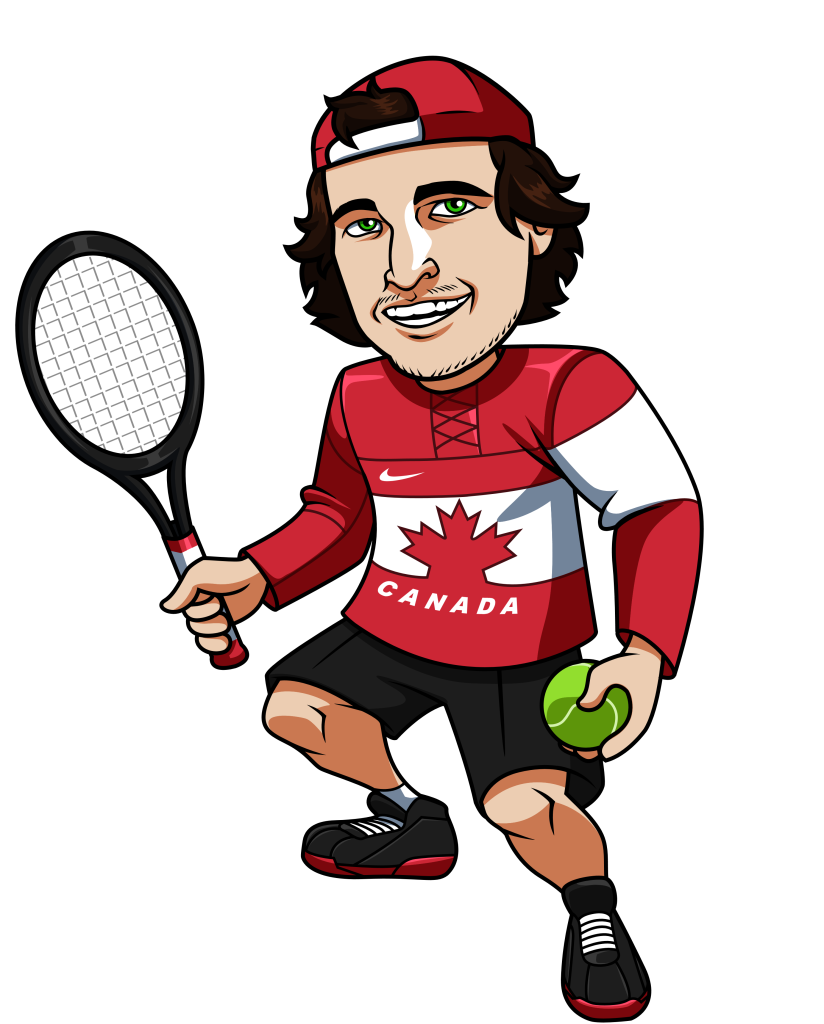 Canadian tennis star Eugenie Bouchard lost her first outing at the WTA Finals a couple days ago, losing to Simona Halep, who was ranked #4 going into the year end tournament.  Bouchard looked off quite a bit in that match, hitting 30 unforced errors in the match and losing 6-2, 6-3.  Bouchard is a very aggressive player so she will hit quite a few errors in a regular match, but it's when those balls go in that she becomes very dangerous.  Having not played a competitive match in three weeks Bouchard may have had some rust heading into that match with Halep, who she had beaten at Wimbledon earlier this year.
Eugenie Bouchard vs Ana Ivanovic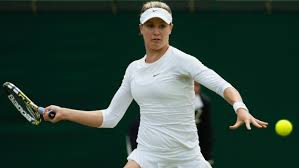 Ivanovic, who is currently ranked #7 in Women's tennis lost to Serena Williams on Monday, so this has become a must win match for both of these ladies if they hope to make the semi-finals of this event.  This is especially true for Bouchard, who is up against Serena Williams in her final round robin match, and as we well know it will be very difficult for anyone to beat Serena in this event.
Eugenie Bouchard 2.95
Ana Ivanovic 1.42
Bouchard is not at the top of her game, but I'm still surprised she is such a big underdog against Ana Ivanovic.  The two have played twice in the past year with Eugenie coming out on top in both occasions.  Both were also at Grand Slam tournaments, which would be a similar type tournament to the year end Finals.
Ivanovic is a more consistent player than Bouchard, but when they are both at the top of their games Bouchard holds a significant advantage from what I've seen.  At these odds I think rolling the dice on Bouchard regaining some form after her tough performance earlier in the week is a good bet.
Play: Bouchard 2.95
Serena Williams vs Simona Halep
Serena Williams 1.22
Simona Halep 4.50
Serena is right back at the top of the Women's game and I think she will be staying there throughout this tournament.  Williams and Halep did not play this year, but Williams destroyed Simona in their two matches last year, losing only 7 games to the Romanian.  Halep is playing well right now, but I still think Williams should win this match fairly easily.
Play: Williams 1.22
Tagged With : Ana Ivanovic • Eugenie Bouchard • Serena Williams • Simona Halep • WTA Finals