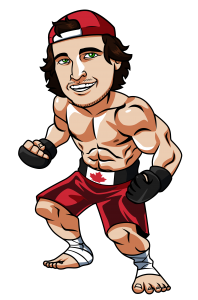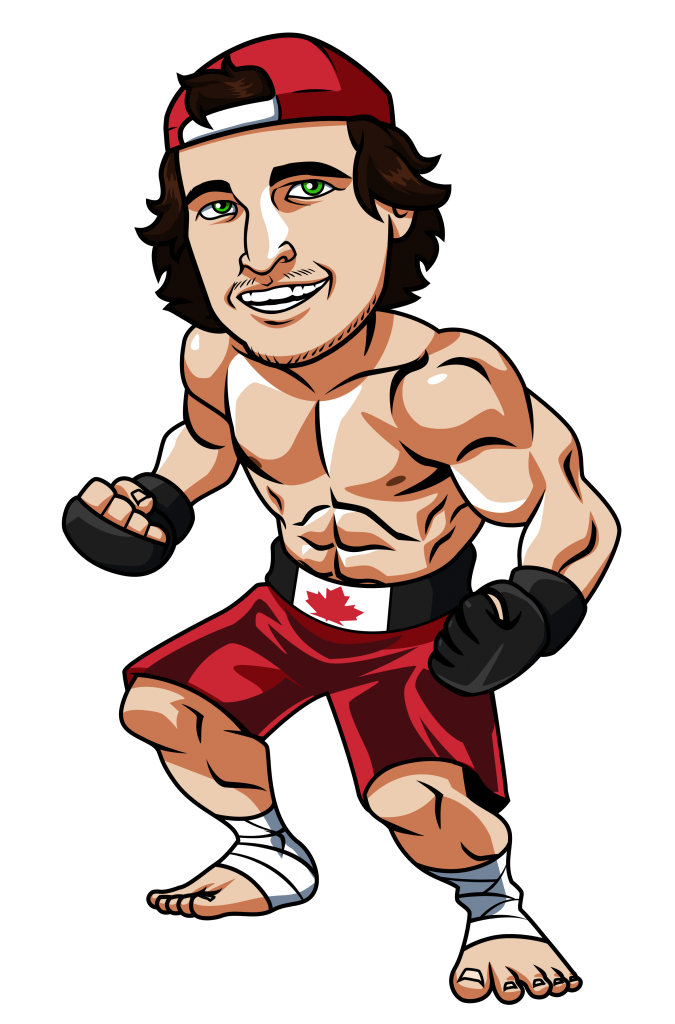 The UFC just keeps putting out a new card seemingly every weekend this summer.  One week removed from Tyron Woodley taking the belt from Lawler at UFC 201, we are treated to another Fight Night card, this time from Salt Lake City, Utah.  This Fight Night card doesn't really have any massive names, but the main event between Yair Rodriguez and Alex Caceres is sure to deliver with two of the most exciting featherweight fighters on the planet battle it out.
Back to UFC 201, my picks were not on point, but I did say to take Woodley in round 1 if you were going to take him because that was the way he was going to win this fight.  I'm personally really hoping the UFC does the right thing and sets up the title fight between Woodley and Wonderboy Thompson.  If you read my picks posts for UFC 201, you'll know that I don't think Woodley deserved his title shot in the first place and now he wants to dodge the rightful top contender and the guy who should have already had the shot.  I'm not a fan of champs who were gifted their own title shot picking and choosing their fights.  The Bisping vs Henderson fight is a title fight between probably the #5 and #13 fighters in the division.  It's a great fight, but not with a title on the line.
Anyways, back to the UFC Salt Lake City card.  Here are the fights I'm looking at, with my picks.  I'm using the best odds from any of our top rated sportsbooks.
Yair Rodriguez vs Alex Caceres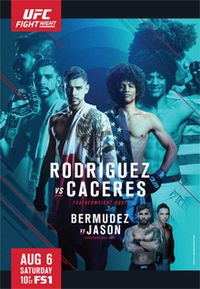 Rodriguez is one of the biggest prospects in the UFC and after his flying head kick KO of Andre Fili at UFC 197 the hype train has really picked up for the young Mexican.  That said, the level of competition Rodriguez has fought in his UFC career has not been high caliber.  Fili was his toughest opponent to date and his previous 3 fights were decision wins over unrecognisable names.  He is a very exciting fighter, but I think the hype train may be getting ahead of itself on this young man, who really just has the one big finish in his UFC career outside of the TUF Latin America house.
I was thoroughly impressed with Alex Caceres in his last fight, which was a win over Cole Miller.  He was very active and looked more controlled than he has in past fights.  Cole Miller is a legitimate high level featherweight, so that win showed me a lot about this new and improved Caceres.
Add in the fact that Caceres has turned into a big name in the UFC and has been fighting top fighters for two and a half years now and I see him as a very tough test for Rodriguez.  I also think Caceres style should be successful against Yair.  Rodriguez loves to try some crazy attacks and if they miss they can end up in scrambles, which are one of the best parts of Caceres' game.
This is going to be a great fight, with both guys extremely unpredictable with very interesting variety in their attacks.  I think the fight could really go either way, but I think the veteran experience of Caceres, who has shown that he is willing to fight smarter of late will be the difference.
Play: Caceres 3.40
Dennis Bermudez vs Rony Jason
Bermudez had a rough couple fight stretch with losses to Lamas via submission at UFC 180 and then a TKO loss to Jeremy Stephens at UFC 189.  Before those losses Bermudez was on a 7 fight winning streak in the UFC and a win over Lamas likely would have put him directly into title contention.  Bermudez did bounce back with a decision win over Tatsuya Kawajiri back in February and now he's being given another low level opponent to continue to build himself back up.
I still consider Bermudez one of the best fighters in the featherweight division.  The two losses via finish, just showed that he is susceptible to being caught, but I still think his ability to push the pace will help him in this fight.
Rony Jason is fighting outside of Brazil for the first time in his career and really hasn't impressed too much to this point in his UFC career.  Fighting outside of his home country will not help the Braziliand and I expect Bermudez to take the fight to Rony for the entire three rounds and grind out a dominant decision.
Play: Bermudez 1.48
Thales Leites vs Chris Camozzi
It really is a struggle for Chris Camozzi to get any respect from the oddsmakers in his UFC fights.  It seems to me like the guy is an underdog in every fight even though he's now on a 3 fight winning streak after dominating a very game Vitor Miranda in his last fight.  Camozzi was able to get back into the UFC by taking a short notice fight against Jacare Souza a little over a year ago.  He lost that fight, but he's really made the most of the opportunity by stringing together those 3 big wins to get this chance against Leites.
Thales Leites had built himself a very nice 5 UFC fight winning streak since coming back to the promotion in 2013, but he has losses in his last two fights.  First a split decision loss to Bisping and then a unanimous decision loss to Mousasi.  Well now Bisping is the champ and Mousasi can be argued as the best decision fighter in the UFC.
I think this is when the run Camozzi has been on comes to an end.  Leites is just too dangerous and Camozzi, even though he has looked very good in his last 3 fights, is susceptible to submission finishes.
Play: Leites 1.57
Santiago Ponzinibbio vs Zak Cummings
The Argentine, Ponzinibbio, has gone in and TKO'd his last two opponents (Stahl and McGee) and is extremely dangerous on the feet.  Cummings though is 19-4 in his MMA career and he has never been finished by KO or TKO.  Cummings is now 4-1 in his UFC career, with his only loss coming to Gunnar Nelson, who I think is one of the best 5 in the division.
Cummings is a veteran, smart fighter, who is a great jiu-jitsu fighter and a guy who can push the pace in the fight if it calls for it.  I don't see him getting knocked out in this fight.  I think he will control Ponzinibbio from the start and outwork the Argentine on his way to victory.
Play: Cummings 2.60
Other Picks
That's it for now.  Keep your eyes on our UFC section for information on the UFC 202 contest I'll be adding next week as well!
Tagged With : UFC betting • UFC Fight Night • UFC picks • UFC predictions • UFC Salt Lake City