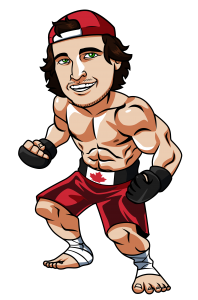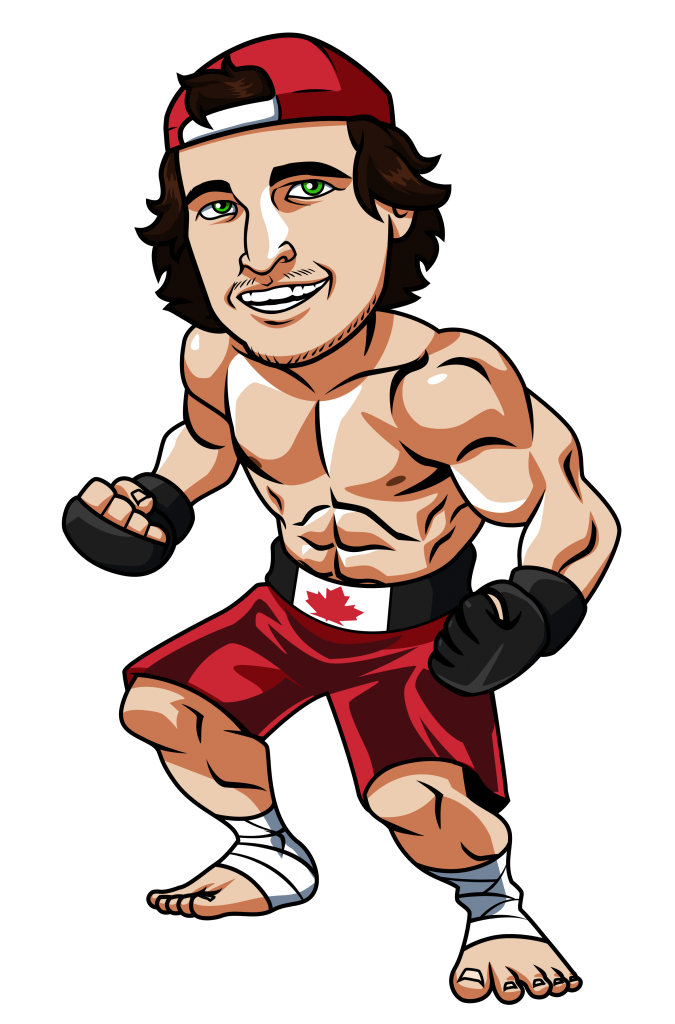 The Robbie Lawler vs Tyron Woodley welterweight title fight looks like it's going to have to carry UFC 201 without much help.  I'm not expecting a ton of PPV sales for this card, but the more I've looked at the card this week, the more this Lawler vs Woodley title fight has intrigued me.
According to MMADecisions.com the vast majority of media judges had Hendricks winning their rematch three fights ago, and also Condit winning the decision in Lawler's most recent fight.  You could argue that the only title fight that Lawler legitimately won was against Rory MacDonald, and even in that fight every judge had him down 3-1 on their scorecards heading into the fifth, so he really needed that late finish to win that one as well.  Basically, even though he has 3 title fight wins in a row, he is by no means a dominant champion.
Enter Tyron Woodley.  A guy who hasn't fought in 18 months and basically was gifted this title shot off of wins over Dong Hyun Kim (#11) and Kelvin Gastelum (#6), as well as Johny Hendricks missing weight in a fight they had scheduled last October.  It seems to me there 3 more deserving contenders off the top of my head in Wonderboy Thompson, Demian Maia and a Carlos Condit rematch, but here we are with Woodley getting the shot at the title.
Lawler vs Woodley Prop Bets
Each of the prop bets I'll look at below are from SportsInteraction.com, which is our top rated sportsbook for UFC betting.
First of all, here are the odds to win the fight:
Robbie Lawler 1.63
Tyron Woodley 2.25
Method of Victory
Woodley by KO, TKO or DQ 4.00
Woodley by Decision 6.70
Woodley by Submission 15.00
Lawler by KO, TKO, DQ 2.20
Lawler by Decision 3.05
Lawler by Submission 18.00
Draw 53.00
The way I see this fight playing out is either Woodley getting a knockout in the first couple of rounds, or Woodley gassing once we enter the Championship rounds, which is always when Lawler takes his game to another level.
Woodley has one fight that's gone past 3 rounds in his career and it was a KO loss to Nate Marquardt in the fourth round of a fight Woodley was winning to that point.  I highly doubt Woodley will be able to last with Lawler throughout 5 rounds, especially if we see Lawler go full beast-mode in the Championship rounds.
Play: Lawler by KO, TKO or DQ 2.20
Round Betting
Round 1 Woodley 7.45
Round 2 Woodley 10.00
Round 3 Woodley 14.00
Round 4 Woodley 21.00
Round 5 Woodley 27.00
Woodley via Decision 6.65
Round 1 Lawler 5.10
Round 2 Lawler 7.15
Round 3 Lawler 9.00
Round 4 Lawler 13.00
Round 5 Lawler 20.00
Lawler via Decision 3.05
Draw 52.00
I'm surprised that Lawler is the favourite even in the early rounds of this fight.  I see Woodley's only path to victory being a finish in rounds 1 or 2, so when his odds off winning the fight are 2.25, but to finish in round 1 is 7.45 and round 2 is 10.00, those are a couple of bets I want to make.
I also see Lawler taking it to Woodley in the Championship rounds, and I don't think Woodley will last to the fifth.
Plays: Woodley Round 1 7.00 & Woodley Round 2 10.00
Play: Lawler Round 4 13.00
Be sure to check out my main card betting picks and for UFC 201 as well.
Tagged With : Lawler vs Woodley • Prop Bets • Robbie Lawler • Tyron Woodley • UFC 201 Prop Bets