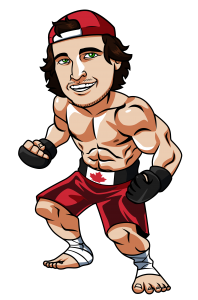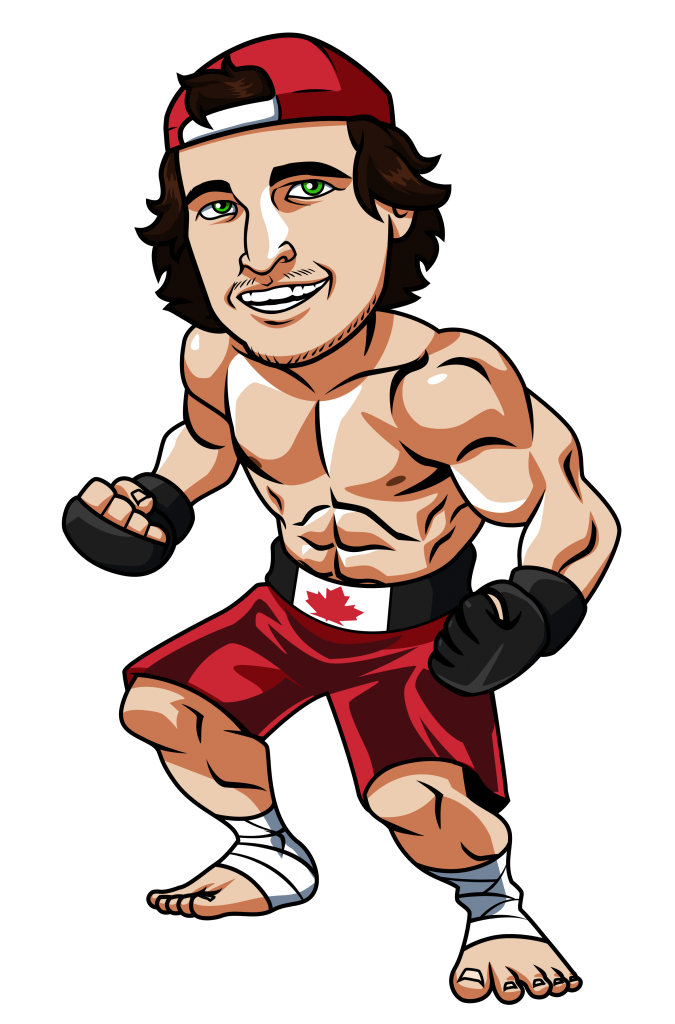 It's going to be hard for this card to follow the massive UFC 193 event last week that saw the biggest upset in UFC history, with Holly Holm absolutely decimating Ronda Rousey with a clinical fight finished off by a head kick KO, but it can try.  This card features the finals of The Ultimate Fighter Latin America, but I'm the most interested in the 3 big fights on the main card.
Gastelum vs Magny
Kelvin Gastelum 1.35
Neil Magny 3.40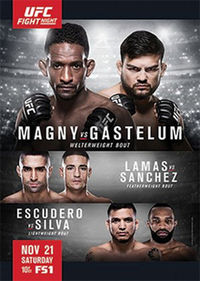 I was pretty excited about the Matt Brown vs Kelvin Gastelum fight that was supposed to headline this card, but I'm happy they were at least able to get good ranked fighter (Magny #13) to step into his place.  Neil Magny is coming off an impressive win over Erick Silva, but watching that fight Silva just didn't look like he had the explosiveness we've come to expect from him throughout his career.  That could be attributed to Magny's defense, but I think we just saw an off night from Silva.  Before that Magny via submission in an absolute clinic by Demian Maia where Magny was fully exposed on the ground.  Before Maia Magny really fought a bunch of nobodies in the UFC and although his stocks starting to rise this is a huge test against Gastelum.
And it's a test that I don't think he wins.  Kelvin Gastelum is a beast, and a man who I think will be fighting for the UFC Welterweight title within a couple years.  The loss to Tyron Woodley was a step back, but lets not forget that Gastelum had massive weight cut issues in that fight and only lost a split decision to Woodley, who is now in line for a title fight.  I don't think Woodley gets that title fight if he just sits for 6 months, but that's another story.  Gastelum just knows how to win.  He's beaten Uriah Hall, Rick Story, Jake Ellenberger, and stepped up to finish Nate Marquardt when he had to go up to Middleweight after his weight cutting issue.  I have Kelvin winning this fight.  It could be a battle, but that's what Kelvin is all about.
Play: Kelvin Gastelum 1.35
Lamas vs Sanchez
Ricardo Lamas 1.17
Diego Sanchez 5.50
This is an interesting fight because Lamas is definitely the better fighter, but Sanchez fights with such aggression you have to wonder how his style will translate to the Featherweight division.  Sanchez has fought at 170 and 155 pounds his entire career, but in this fight he's making the cut down to 145.  He will be the bigger man in this fight and if he connects with some of his violent throws he could potentially get a finish.  Now, let's not forget he generally wins his fights via decision, but Lamas was TKO'd against Chad Mendes and has now been knocked out 3 times in his career.
Don't get me wrong, I think Lamas definitely has the edge in this fight and should pull out a win, but based on the odds I'll be tossing a bit down on Sanchez and hoping for the upset.  Even though these two fighters are veterans the drop in weight class from Sanchez causes enough unknowns for me to take a flyer on Sanchez.
Play: Diego Sanchez 5.50
Jussier Formiga vs Henry Cejudo
Jussier Formiga 4.50
Henry Cejudo 1.20
Formiga is currently the #3 flyweight in the UFC, yet he comes into this fight as a big underdog against Henry Cejudo, the former Olympic gold medalist, who many are tabbing as the man who could dethrone Demetrious Johnson.  The flyweight division is in dire need of some new blood so for the divisions sake I hope Cejudo pulls off the win.  Formiga is ranked #3, but he's already lost to the #1 and #2 challengers, so a Formiga vs Johnson fight just wouldn't have a lot of fanfare.
And from what I've seen I think the UFC gets what they want.  Cejudo hasn't shocked us with finishes in any of his UFC fights (neither did Holly Holm though), but he's dominated the fights he has been in and he looks to have a great all around game.  Wrestling is his base, but his striking has looked very good with him landing 4.09 strikes per minute with 48% striking accuracy in the UFC.  Formiga only throws 1.09 strikes per minute and his game plan will surely be to take Cejudo down and go to work like he has in his other fights, but Cejudo's strong wrestling background has his takedown defense at 100% and I just don't see Cejudo on his back in this fight.  I think Cejudo will cruise to a win and he could rack up the strikes on way to victory.
Play: Henry Cejudo 1.20
Tagged With : UFC betting