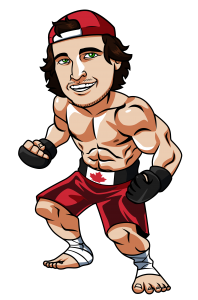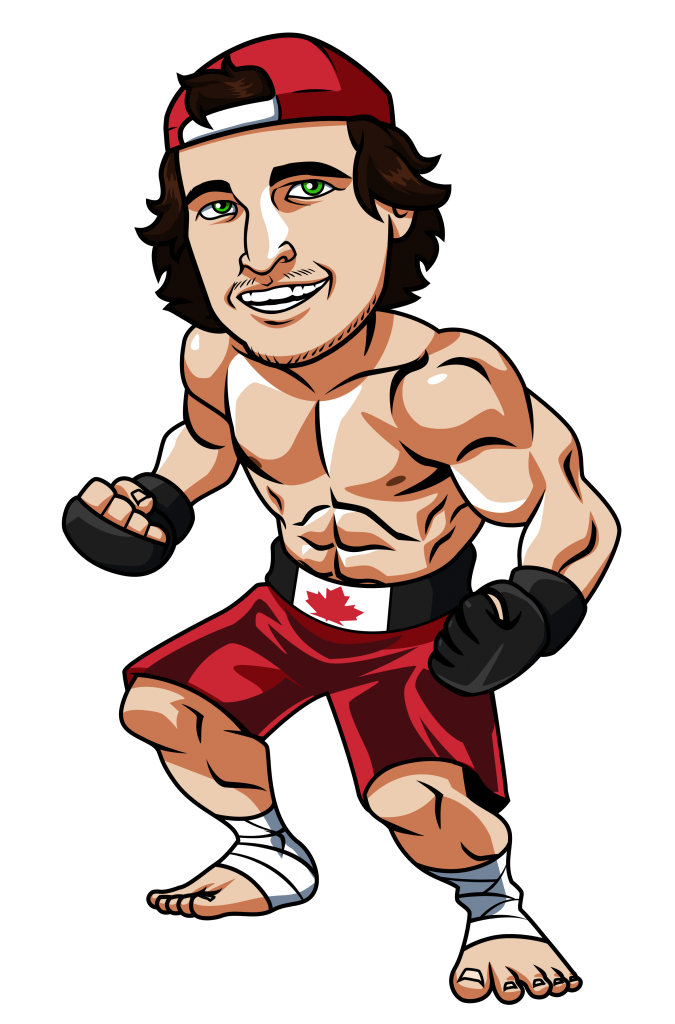 The UFC is headed to Eastern Canada this Sunday with a Fight Night card taking place at the Scotiabank Centre in Halifax.  It's the second time the UFC has ventured to Halifax, with the last time being the Rory MacDonald vs Tarec Saffiedine card back in October of 2014.
This card is not full of name value, but the main event between Derrick Lewis and Travis Browne should be interesting and there is plenty of rising Canadian talent, as is usual for a UFC card in our country.  I'll give my picks for the two big fights on the card, as well a couple other fights I feel confident in.
I'll be using the best odds being offered from any of our recommended bookies for each of my picks on this card.
Derrick Lewis vs Travis Browne
This is a fight between two heavyweights trending in very different directions.  Browne has lost 3 of his last 4 fights, with the only win coming amongst plenty of controversy as he eye poked Matt Mitrione on numerous occasions in that fight before getting a TKO over a nearly blinded opponent late in the third round.  To be fair his losses have come against quality opponents in Werdum, Velasquez and Arlovski, but it still does not seem like Browne has improved at all since some big wins back in 2013 over Gonzaga, Overeem and Barnett, but has instead somewhat regressed while continuing to train with Coach Edmond at Glendale Fighting Club.
Lewis, on the other hand, has tore off 5 straight wins, including 4 via finish.  The lone time he didn't finish his opponent during this winning streak was against Roy Nelson who showed an absolutely iron chin while getting smashed on a few occasions in that fight.
If this fight stays standing I do think Lewis will be able to close the distance and land a finishing blow on Browne (that is if Browne doesn't poke Lewis in the eye first).  Lewis has fought several wrestlers of late as well and has shown he has the endurance and ability to hang with fighters on the mat, while biding his time to land some big attacks on the feet.
Play: Lewis 1.87
Johny Hendricks vs Hector Lombard
This is a fight between two former welterweights who desperately need a win.  Hendricks has lost 3 straight and is making his debut at 185 pounds after missing weight in his last two bouts.  Lombard is coming off two knockout losses where it looked like he was winning to kick things off, but his opponents were able to survive and land a finishing blow of their own (Magny and Henderson).
I do still believe in Johny Hendricks as a fighter.  He used a wrestling heavy approach against Magny and it was a gameplan that likely would have won using the old MMA judging criteria, but he didn't do enough damage on top and ended up losing based on strikes while they were standing and a couple of submission attempts from Magny.  If he can use his wrestling against Lombard, who will be forced to close distance due to his short stature I do think Hendricks can get Lombard to the mat and fatigue the Cuban while perhaps adjusting from his last fight and working harder on the mat while also landing a couple punches on his feet.
I think Hendricks may be surprised that he feels much better at 185 pounds and actually isn't any smaller than Lombard.  He's a solid dog play right now with a lot of fight fans very low on him at the moment.
Play: Hendricks 2.30
Aiemann Zahabi vs Reginaldo Vieira
Zahabi is the younger brother of popular Tristar head coach Firas Zahabi.  He's 6-0 in his MMA career with 6 first round finishes.  I don't think Firas would have his little brother head into his first UFC fight unless he was very confident in a win because we know how important first impressions inside the octagon are.  Vieira has two fights inside the UFC at this point in his career and lost his most recent fight to Marco Beltran via submission.
I expect Zahabi to get the win and to quickly become a solid prospect in the UFC.
Play: Zahabi 1.45
Carla Esparza vs Randa Markos
Markos really needed a win over Cortney Casey to remain legitimate in my eyes.  She only has wins over the weakest fighters in the UFC with Jones-Lybarger and Aisling Daly wins on her record.  I'll give her a pass for her loss to Kowlkiewicz, but the Penne and Casey losses really leave a lot to be desired.
Esparza was the first strawweight champion in the UFC and the only loss she had in the past 6 yeras and her past 7 fights was a title fight loss to Joanna Jedrzejczyk.  She was outclassed tremendously in that fight on the feet, but she doesn't have to worry about Markos striking in this fight.
Esparza should have no trouble closing the distance in this fight and completely dominating from top position.  This is a tune up fight for Esparza who could be in line for a title eliminator fight right away after a dominant performance in this one.
Play: Esparza 1.36
That's it for my bets on this card.  Check out our UFC betting page to learn more about betting on the UFC.  I won't be adding a DK targets post this week, but keep an eye out for several articles about UFC 209, which is the next card on the UFC schedule.
Tagged With : UFC betting • UFC halifax • UFC picks