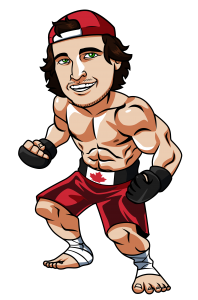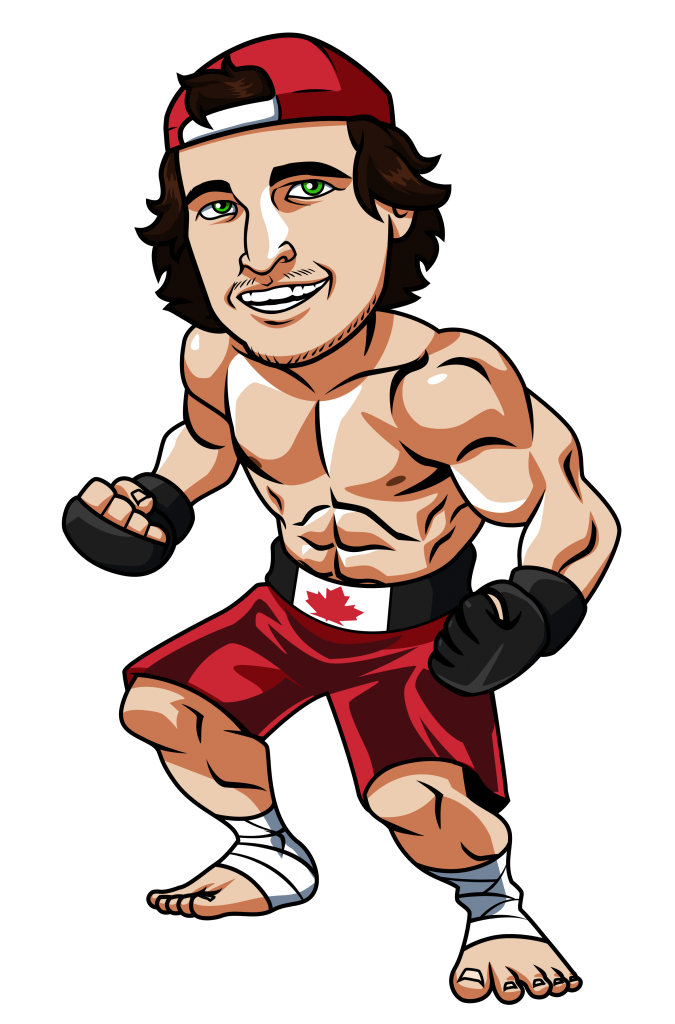 It's been a busy night for the UFC with events occurring every week.  This week the UFC heads to Chicago for a Fight Night card that features Holly Holm vs Valentina Shevchenko in the main event.  The other big fight on the card is Edson Barboza vs Gilbert Melendez.
The fights get underway at 4pm EST on Saturday, with the first four fights taking place on UFC Fight Pass, followed by four fights on TSN 2 at 6pm and the main card of 4 fights on CTV TWO at 8pm EST.
I'll be using the best odds I can find between the 3 of our top rated sportsbooks for Canadian bettors for these picks.
Holly Holm vs Valentina Shevchenko
Holly Holm is coming off the first MMA loss of her career.  It was the title fight with Miesha Tate back in March.  A fight that Holm was winning, until a small lapse in concentration allowed Miesha Tate to take her back and finish the fight via a submission.
Holm has lost a title fight once before in her career and she came back stronger for it.  I'm expecting the same thing to happen here.  Shevchenko is a strong fighter, but she is also coming off a loss in the UFC, to new champion Amanda Nunes.  She was able to survive two rounds with Nunes who has proven the ability to finish the best in the division, so I don't expect Holm to win this fight via a finish, but Holm should be the superior striker and I expect her to outpoint Shevchenko throughout this fight.
Play: Holm 1.33 @ SportsInteraction.com
Edson Barboza vs Gilbert Melendez
This is a fight between two fighters on very different career trajectories.  Barboza is coming off an extremely impressive win over Anthony Pettis, while Melendez is coming off a failed drug test after losing to Eddie Alvarez, who is now the new champ.  Melendez has lost three of his four fights since coming over to the UFC as the Strikeforce champion, with his only win coming in a war with Diego Sanchez, who is by no means a top fighter in the UFC.
I expect Barboza to use his extremely quick fighting to land first on Melendez, who likes to stand and trade.  That will be a bad strategy for the veteran fighter in this one.  Barboza will likely make it 1-4 in the UFC for Melendez, who is destined to be a very well paid gate keeper in this promotion.
Play: Barboza 1.45
Felice Herrig vs Kailin Curran
A fight between a couple of girls who lost to Paige VanZant is on the main card and it will be interesting as we try to sort out the contenders in the straw weight division.  Herrig hasn't fought in over a year since her loss to VanZant, while Curran was finally able to get a UFC win back in December with a submission victory over Emily Kagan after two losses to kick off her UFC career.
Curran definitely has a lot of skill, but she will be the smaller fighter in this one and I expect Herrig to get takedowns and wrestle her way to victory in this fight.
Play: Herrig 2.00
Kamaru Usman vs Alexander Yakovlev
In my only pick from a preliminary fight I'm taking Kamaru Usman to move his record to 8-1, and 3-0 in the UFC.  He's facing a small Welterweight in Alexander Yakovlev, who just returned to Welterweight after a fight with Gray Maynard.
Usman is one of the most smothering fighters I've seen in the UFC of late and his 3-0 UFC record doesn't even include impressive TUF victories over Steve Carl and Michael Graves, both impressive fighters in their own rights.
Look for Usman to get another win and continue his march up the UFC ladder.
Play: Usman 1.45 @ SportsInteraction.com
Tagged With : MMA • UFC • UFC betting • UFC Chicago