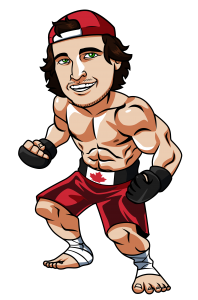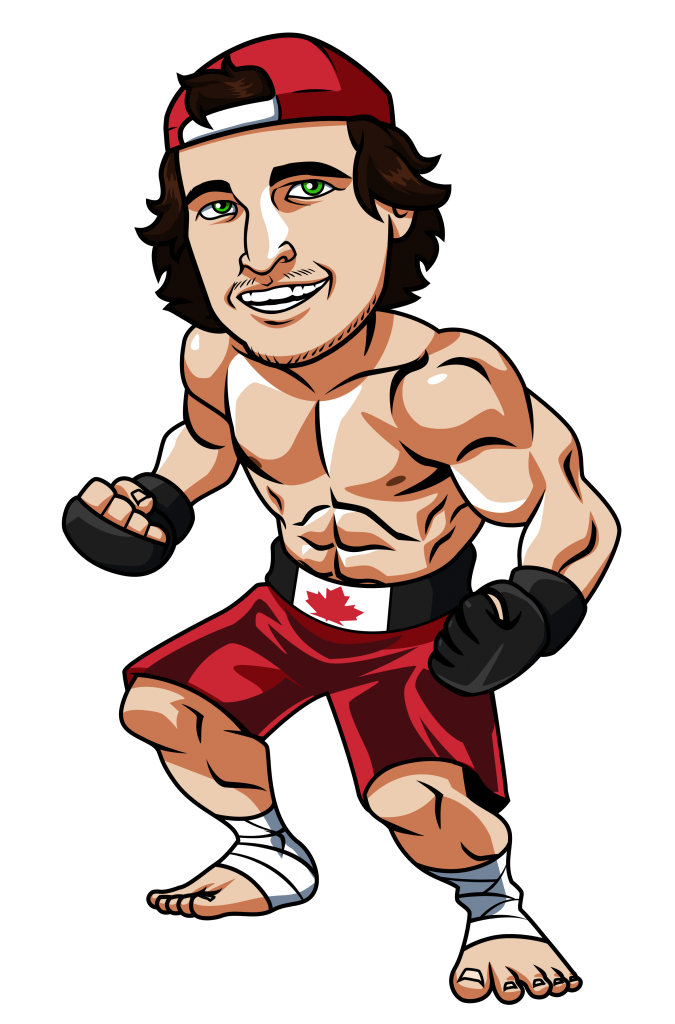 After a weekend without a UFC card the promotion is back with a Fight Night card taking place in Pittsburgh, PA.  The main event is a battle between Donald Cerrone and Alex Oliveira.  With both men having the nickname "Cowboy" and fighting in close to the same division, you had to know this fight would take place eventually.  Who is the real cowboy?  The problem with this card is that is really the only interesting fight on the card.
John Lineker came down with dengue fever so his fight with Cody Garbrandt is off the card.  The UFC hasn't announced yet if there will be a late replacement to fight Garbrandt.  Derek Brunson #13 and Roan Carneiro #15 is an interesting fight in the fairly weak Middleweight division, while #8 Dennis Bermudez vs #12 Tatsuya Kawajiri has some relevance in the featherweight division, but after that there are no ranked fighters on the card.
To me these next two weeks are just tune up cards that are basically meant to promote UFC 196 anyways.  And I'm ok with that.
I'll be using the best odds I can find among our top rated sportsbooks for Canadians for these picks.
To learn more about the various MMA bets you can make, check out our MMA betting info page.
Donald Cerrone vs Alex Oliveira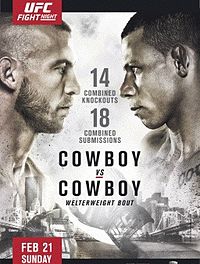 Cerrone is coming off a very tough outing against Rafael dos Anjos in which he was simply dominated for a minute before being finished by the champ.  Cerrone just didn't look like himself in this fight and although this is likely due to dos Anjos just being out of his league, it could also be somewhat attributed to the stage of the fight and Cerrone never being able to find his groove.  This won't be the case against Alex Oliveira.  Cerrone should be able to control the fight from the outset.  Let's not forget that Cerrone was on an 8 fight winning streak before losing to dos Anjos with wins over huge names in the lightweight division including Eddie Alvarez, Edson Barboza, Benson Henderson and more.
Alex Oliveira is on his own three fight winning streak and he is more accustomed to the Welterweight division, which could play a factor, but he's never fought anyone with the MMA experience of Cerrone.  I don't expect Oliveira to have a size advantage over Cerrone in this fight because Oliveira often competes at Lightweight as well and if he's able to make that weight cut he isn't a massive lightweight.
Look for Cerrone to use his leg kicks to slow down Oliveira and his technical striking to finish this one.
Play: Cerrone 1.357
Derek Brunson vs Roan Carneiro
In a pretty weak co-main event I'm expecting Roan Carneiro to build on his UFC debut submission of Mark Munoz by submitting Derek Brunson.  The trick will be to avoid the early striking of Derek Brunson, who was able to finish his last two fights via TKO in the first round.  If Carneiro can take the fight to the mat, his superior jiu-jitsu should play a huge factor.
Play: Carneiro 3.80
Dennis Bermudez vs Tatsuya Kawajiri
Bermudez was caught by a flying knee from Jeremy Stephens back in July, which has brought his losing streak to two straight fights.  Bermudez was a huge rising prospect in the UFC on a 7 fight winning streak including victories over Holloway and Guida before suffering these losses to Lamas and Stephens.  I still think Bermudez is a very good fighter with excellent wrestling.  If he's improved his striking and is able to stand with Kawajiri before securing some takedowns I expect Bermudez to have no problem winning this fight.
Play: Bermudez 1.308
Tagged With : Donald Cerrone • UFC betting • UFC picks