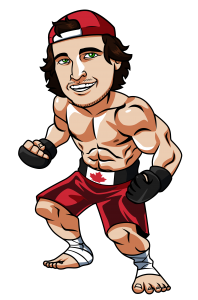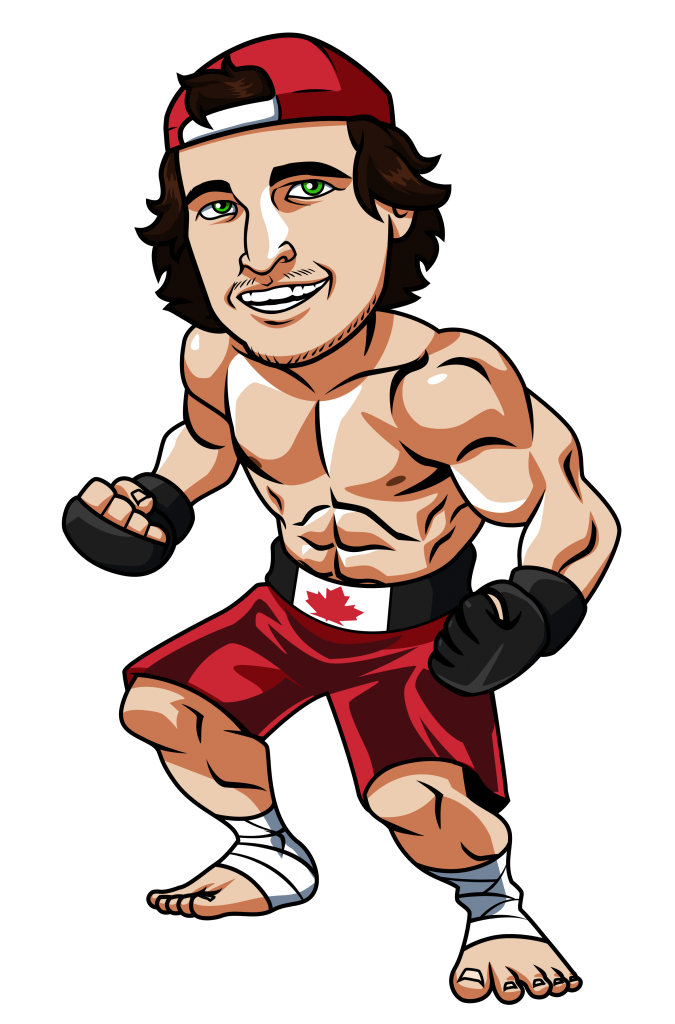 The UFC Fight Night Pittsburgh card last Sunday was full of finishes including Donald Cerrone winning the battle of the "Cowboys" with a first round submission win over Oliveira.  This week the UFC heads to London for another Fight Night card, but with a headliner that will surely bring in viewers.  The widely regarded 'Greatest of All-Time' Anderson Silva is back in the Octagon after his PED suspension to face the perennial contender Michael Bisping.  I'm still not convinced that Silva will ever be the same, so this is a very intriguing fight for me personally.
The other two big fights on the card include a middleweight fight between a couple fighters who are in the middle of the top 15 in Gegard Mousasi and Thales Leites, and also the showcasing of England's best MMA prospect with a welterweight fight between Tom Breese and Keita Nakamura.
I'll be using the best odds I can find among our top rated sportsbooks for Canadians for these picks.
To learn more about the various MMA bets you can make, check out our MMA betting info page.
Anderson Silva vs Michael Bisping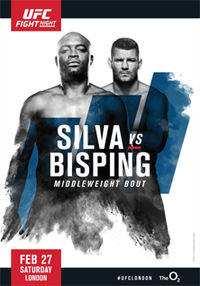 I'm still not sold that we're going to see the old Anderson Silva.  In his last fight against Nick Diaz he looked very hesitant and not like the Anderson of old.  He ended up winning the fight by decision, but a lot of this had to do with Nick Diaz trying to show he wasn't afraid of Silva by clowning around and not really engaging Silva as much.
That said, Bisping will bring the fight to Silva without a doubt, and that's the type of fight that Silva likes in order to use his movement and swagger.  I expect Bisping to push the pace, but in a 5 round fight it only takes one solid counter strike to buckle Bisping.  For this reason I'm taking Anderson Silva in this fight.
Bisping keeps saying that his style is perfect for Anderson Silva, but I see it as the opposite.  Add in the fact that Bisping has really faltered when given the opportunity in big fights against the divisions elite and I have to give the nod to Anderson here.
I actually think the odds are pretty accurate in this fight, but the more I play the fight over in my head the less I see a route to winning for Bisping.  If this was a 3 round fight where he could get a decision over 15 minutes that may be different, but giving Silva this much time to finish a fight is dangerous.
Play: Silva 1.33
Gegard Mousasi vs Thales Leites
Both Mousasi and Leites are coming off of losses in their last fights.  Mousasi was expected to fight Roan Carneiro back in September, but Carneiro had to pull out with injury and Uriah Hall came in on short notice.  Hall wasn't ranked, but in my opinion he was a much more difficult opponent for Mousasi and has a completely different style than Carneiro.  Hall ended up taking advantage of his opportunity and finished Mousasi in the second round.
Thales Leites is coming off a split decision loss to Michael Bisping back in July of 2015.  Before this loss Leites had won 8 fight sin a row and was on a 3 fight finishing streak in the UFC.
Mousasi is the more technical striker in this match-up, but I think Leites poses similar issues that Hall did against Mousasi in that he is a very explosive striker with finishing ability.  He's also a tremendous fighter on the ground, so if he is being picked apart by Mousasi's kickboxing he can always look to take the fight to the ground.
I like Leites for the upset in this one.
Play: Mousasi 3.50
Tom Breese vs Keita Nakamura
Tom Breese is a huge prospect out of England and this is a showcase fight for him.  That said, look at Sage Northcutt's last fight, which was definitely meant to be a showcase fight for the young karate fighter.  Just because it's a showcase fight for an up and coming prospect does not guarantee a win.
That said, Breese is everything you're looking for in an MMA fighter in this day and age.  His absolute destruction of Cathal Pendred back in October gives me all the confidence I need to take him in this fight against another great submission wrestler.
Look for Breese to pick Nakamura apart on the feet, while biding his time to finish this fight.
Play: Breese 1.14
Tagged With : Anderson Silva • Michael Bisping • UFC betting