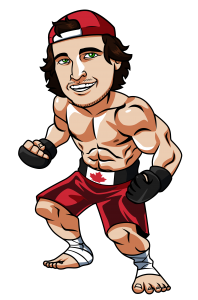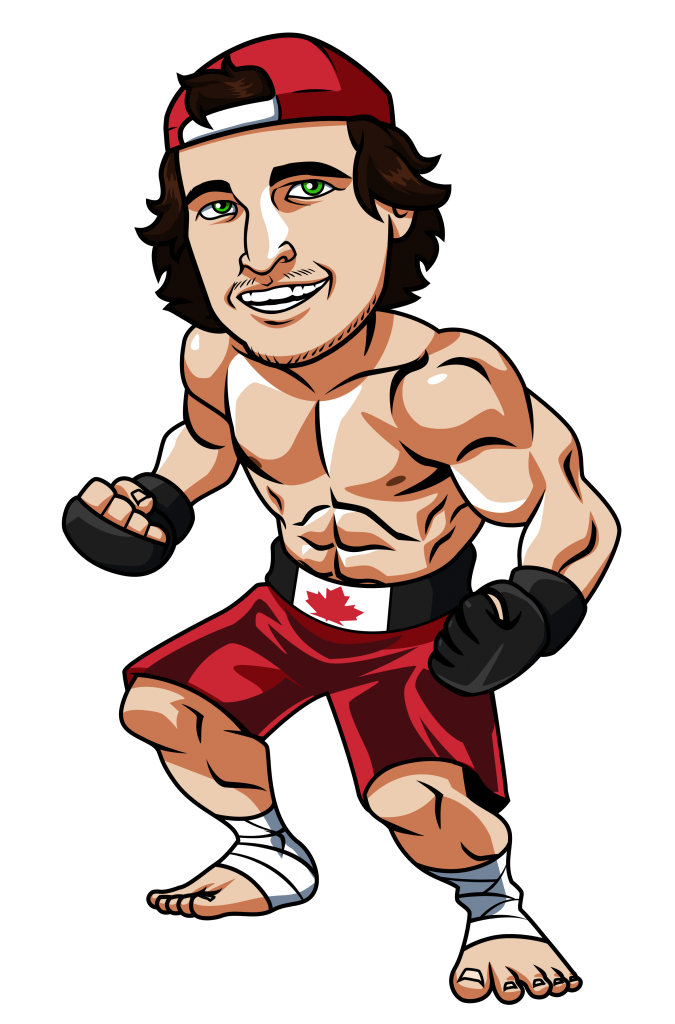 The UFC gave way in the MMA world to a Bellator event next week, but after a fairly lacklustre card I'm happy to have the top promotion back with a solid Fight Night card this Saturday in Denver.
On this card we are being treated to a top contender fight in the women's bantamweight division between Julianna Pena and Valentina Shevchenko, with the winner likely going on to face Amanda Nunes for the title.  Also on the main card is a great welterweight tilt between Donald Cerrone and Jorge Masvidal, as well as Arlovski vs Ngannou and Caceres vs Knight, while Assuncao vs Sterling and Marquardt vs Alvey are another two great fights on the prelims.
I'll be using the best odds being offered from any of our recommended bookies for each of my picks on this card.
Julianna Pena vs Valentina Shevchenko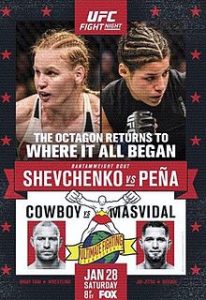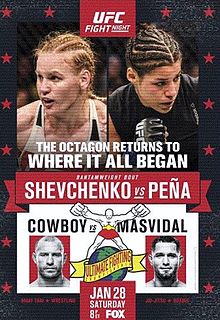 This is an interesting fight between two fighters who couldn't be more different.  Shevchenko is a striker with a background in kickboxing who will look to keep this fight standing, while keeping distance and picking Pena apart on the feet.  Pena, on the other hand, will look to close the distance quickly and get this fight to the fence or onto the mat where she can do damage.  Pena will be bigger and stronger fighter in this match up and I expect her to be able to use this advantage to close the distance against Valentina even if it requires her to take a couple punches on the way in.  Shevchenko is not known for her power and although she should be the much more technical striker I don't think she will be able to keep Pena off of her.  Pena should be able to win rounds imposing her will and if Shevchenko leaves an opening I could also see Pena pulling off a submission to finish this fight.
Play: Pena 2.00
Donald Cerrone vs Jorge Masvidal
This is a very intriguing match up and I would go so far as to say it's Cerrone's most difficult test since he moved up to the welterweight division.  Masvidal is no joke.  He's extremely technical and solid on the feet, but his main knock is that he's not active enough to get some decision wins even when he outclasses an opponent.  This is evidenced by Masvidals 3 losses in his last 9 fights all coming via split decisions.
As good as I think Masvidal is, I still have to go with Cerrone in this spot.  With everything Cerrone has done it seems like he's still not really given the respect of being one of the best fighters in the entire UFC.  He's now 12-1 in his last 13 fights in the UFC with the lone loss coming to Rafael Dos Anjos for the Lightweight title.  He simply outclasses everyone the UFC puts in front of him.
I actually think these guys will be fairly even on the feet, but I see far more paths to victory for Cerrone.  First of all I think he will be the more active fighter on the feet, which should allow him to win a decision if there are no finishes and this fight mostly stays on the feet.  If there is a finish from strikes I think Cerrone is the far more dangerous fighter which he showed by finished each of his welterweight fights to date.  I also think if Cerrone is somehow getting outclassed on the feet he should be able to take Masvidal down and do work on the mat.
Every way I see this fight going I think Cerrone will have the advantage.
Play: Cerrone 1.61
Francis Ngannou vs Andrei Arlovski
Ngannou is a massive favourite in this fight and although I do give him the edge you have to remember that this is the heavyweight division and one strike from either guy can end the fight.  Add in the fact that Arlovski is a big step up in competition for Ngannou who has fought the lower tier in the UFC thusfar and I think there is probably value on Arlovski.
Yes, Arlovski is on a three fight losing streak, but these were against Miocic (the champ), Overeem (just had a title shot) and Josh Barnett (a fellow legend).  Arlovski was not expected to win any of these fights so I don't think you can read into them too much in determining that Arlovski is a shot fighter.  Arlovski still has heavy hands and if he connects he can still put anyone to sleep.
Ngannou has a lot of hype, but he's still unproven and should not be a massive 4/1 favourite in this fight.
Play: Arlovski 4.20
Jason Knight vs Alex Caceres
Here is another fight where the unproven fighter is the favourite.  Jason Knight is only 2-1 in the UFC and his wins have not been over impressive opposition.  Caceres will be his biggest test to date and I'm not convinced that he is ready to make the jump to defeating fighters at that next level.
I also think that Caceres is on an upswing in his career.  He's looked very good since moving up to Featherweight winning a couple fights before losing a tight split decision against Yair Rodriguez.  Caceres looks much stronger at featherweight, which he said he moved back up to simply because he didn't want to cut weight anymore.  It's worked for him and he's impressed me over his last few fights.  Caceres should be able to out strike Knight on the feet and I think his scrambling is some of the best in the game, which will make it very difficult for Knight to get this fight to the mat.
Play: Caceres 2.30
Those are my four plays for the main card.  This main card gets underway at 8pm on TSN 5 this Saturday.
Tagged With : UFC betting • UFC picks