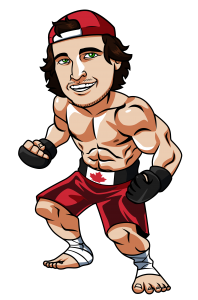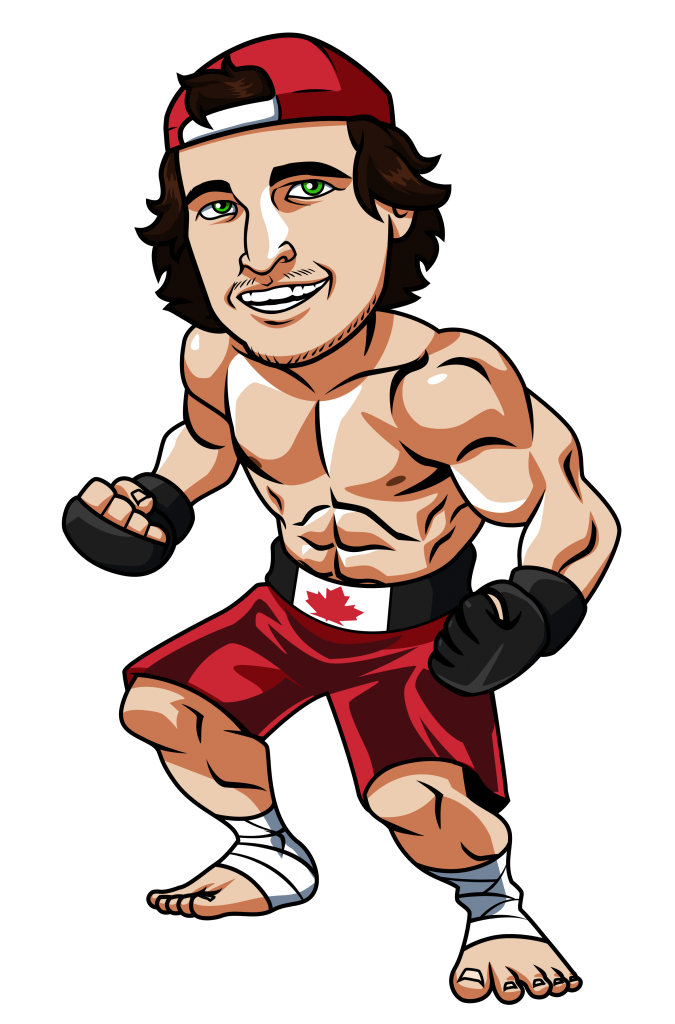 It's been a crazy day and half in the MMA world with Conor McGregor sending out a strange retirement tweet yesterday and the UFC following it up with pulling him from UFC 200 stating that he refused to participate in the media build up this coming week.  It's a tough blow to the UFC 200 card, but it shows that the UFC is sticking to their guns and not completely putting Conor ahead of the organization.  If anything, this could be used to draw more attention to UFC 197 this Saturday for anyone even looking to gather a bit more info on McGregor's status.  I was already going to be watching, but any press is good press for the UFC, which is why I'm not sure how to take this.
McGregor aside, UFC 197 is a very solid card with a stacked main card that includes Jon Jones return to the Octagon, as well as the Flyweight Title fight between arguably the best pound-for-pound fighter in the world in Demetrious Johnson and a serious contender in Henry Cejudo, a former Olympic gold medalist.  Anthony Pettis vs Edson Barboza and Robert Whittaker vs Rafael Natal are another couple massive fights on this card that I will give my picks for below.
I'll be using the best odds I can find among our top rated sportsbooks for Canadians for these picks.
To learn more about the various MMA bets you can make, check out our MMA betting info page.
Jon Jones vs Ovince Saint Preux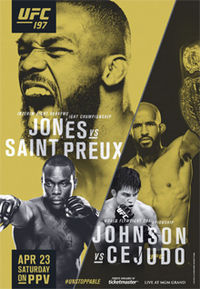 I was very excited about the potential for a Jon Jones vs Daniel Cormier rematch for the Light Heavyweight title, which was meant to headline this card.  Unfortunately Daniel Cormier had to pull out with an injury, but lucky for us, Jon Jones still decided to fight as the headliner of this card.  Enter Ovince Saint Preux, who has has really put the Light Heavyweight division on notice lately with big wins over Shogun Rua, Patrick Cummins and Rafael Cavalcante in 3 of his last 4 fights, as well as a submission loss to Teixeira a couple fights ago.
I actually think that OSP is a very dangerous opponent for Jon Jones in his return.  We all saw the difficult Jon Jones had with another tall fighter in Alexander Gustafsson at UFC 165, so Jones not having a significant reach advantage could hurt him in this fight.  OSP is also a very dangerous fighter who finishes fights in a lot of different ways.
As much as I think OSP might be the biggest test of all Light Heavyweight's currently on the roster, I still think that Jon Jones is head and shoulders above the rest of the fighters in the division.  He has the heart of a champion and now that he's cleaned up his life even more and dedicated himself to training I'm expecting no ring rust and a great performance to put Jones back on the map.
I probably won't be betting on this fight myself, because I think the odds are pretty accurate due to OSP's finishing ability, but if I'm forced to I would take Jon Jones.
Play: Jones 1.19
Demetrious Johnson vs Henry Cejudo
Demetrious "Mighty Mouse" Johnson is my personal pick for the top pound-for-pound fighter in the UFC.  He's now defended the UFC Flyweight Title 7 times since winning the inaugural belt way back in 2012.  Not only has he won all of his title defenses, he's really dominated the majority of them.  He never really looks like he's in trouble and his technique allows him to do a lot of damage without taking any himself.
Henry Cejudo is a legitimate contender being an Olympic gold medalist in wrestling, but I don't think he's faced anyone even in the same realm as Mighty Mouse.  The division has already been cleared out by DJ, which has allowed Cejudo to get this title shot after only four UFC fights, and his last fight he only won via split decision over Jussier Formiga.  Cejudo has not finished any of his four UFC fights and there's just no way that he outfights DJ for five rounds.
I'm extremely confident Johnson gets this win and will be putting down some big money on this one.
Play: Johnson 1.25
Anthony Pettis vs Edson Barboza
Anthony Pettis has really seen his stock drop after losing his last two fights to Rafael Dos Anjos and Eddie Alvarez, but let's not forget that these two guys are fighting for the title in a couple months, so it's not like he's lost to chumps.  Both fighters used a very successful grind it out strategy to pull out decisions against Pettis.  Don't think for a minute that Pettis doesn't still have his "Showtime" attacks that finish fights in a second.
Pettis wanted someone who would fight him instead of hold him up against the fence and he got his wish with Barboza.  I'm actually very surprised that Pettis isn't a bigger favourite in this fight because these two are going to throw down and that plays directly into Pettis' hands.  I think we see a big time finish from Pettis and his name gets thrown right back into title consideration.
Play: Pettis 1.57
Robert Whittaker vs Rafael Natal
I see the New Zealander, Robert Whittaker, as a legitimate prospect in the UFC's Middleweight division.  He's now won 4 straight UFC fights and that includes wins over some names in the sport in Clint Hester (TKO) and Brad Tavares (KO), and most recently a pretty dominant decision win over Uriah Hall.
Natal is also on a four fight winning streak, but I just don't see the upside in his fighting.  He did get a split decision win over Uriah Hall, but neither fighter really did anything in that fight and his most recent TKO win over Kevin Casey doesn't impress me too much because I think Casey is one of the worst fighters on the UFC roster.
Whittaker should win this fight fairly easily.
Play: Whittaker 1.31
I've also added a step by step guide for Canadians looking to bet on UFC 197 that you should check out if you're new to betting online.
Tagged With : Demetrious Johnson • Jon Jones • UFC 197 • UFC betting