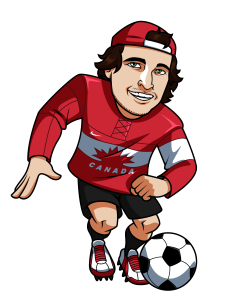 The 2014-15 UEFA Champions League begins again with the first matches of the tournament taking place tomorrow and Wednesday.  The 8 groups are set and over the course of 2014 each team will play a double round robin within their group to decide which two teams advance to the knockout stage of the competition.  Heading into the tournament Real Madrid (4.50), Bayern Munich (5.00), Barcelona (6.50) and Chelsea (7.00) are the favourites to win the tournament (odds taken from Bet365.com) with the odds jumping to 15.00 after those four top teams.
I'm going to look at a few of the higher profile games from this first matchday and give my quick predictions.  To see all of the odds I suggest checking out Bet365.com, but I will be using the best odds available for the rest of this article.
Borussia Dortmund vs Arsenal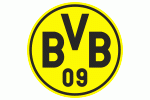 Borussia Dortmund often gets overlooked because Bayern Munich is the team to beat from Germany.  That said though we have to remember that the Bundesliga is an elite league in Europe and Dortmund is far and away the second best team in that league.  It just so happens that Borussia Dortmund and Arsenal were also in the same Champions League group last year and each earned an away win against the other.  I don't expect the same to happen this time around as Dortmund should be able to win their home match.  They have been strong at home in their other games and even beat Real Madrid 2-0 in Dortmund in the quarterfinals last year, but it wasn't enough to go through on aggregate.  I expect Dortmund to get a strong start with a win over Arsenal tomorrow.
Play: Dortmund 2.07 (SIA)
Real Madrid vs FC Basel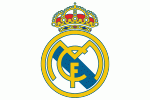 FC Basel shouldn't give the defending champs much of a problem.  The team from Switzerland did get two ins in the group stage in last years Champions League, but they ended up finishing behind Chelsea and Schalke 04 in their group and failed to advance.  This time around they will once again be expected to finish 3rd, but I think they will have a better chance to finish second ahead of Liverpool than they had last year with Chelsea and Schalke in their group.  All of that said they won't be able to get any points on the road in Madrid against the defending champs.  Real Madrid has enough fire power that they will score at home to secure 3 points in this game.
Play: Real Madrid 1.14 (Bet365)
Bayern Munich vs Manchester City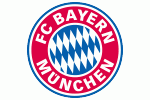 Bayern Munich will be ready to come strong out of the gate this year after dropping the Finals match against Real Madrid last year by a somewhat embarrassing scoreline.  In my opinion Bayern is still the best team in Europe and they will continue to show that this tournament.  Having Manchester City in their group makes the group very dangerous because a few slip ups and they could fail to advance.  They will clearly understand how important it is to beat Manchester City at home if they hope to qualify from their group in first place.
Arjen Robben likely won't be suiting up for Bayern and this is a huge blow, but I still think they have enough fire power up front to get the goals they need to secure a victory.
They were also in the same group as Manchester City last season and actually dropped their home game against their rivals, but I don't expect this to happen again.
Play: Bayern Munich 1.66 (Bet365)
Tagged With : Arsenal • Bayern Munich • Borussia Dortmund • FC Basel • Manchester City • Real Madrid