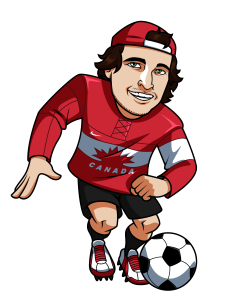 Toronto FC have gotten off to a great start this year having won 3 of their 4 games thus far.  When you consider the fact that Toronto only won 6 matches total last season you can see why Toronto soccer fans are so excited about this team.  Michael Bradley has been a beast in the midfield and Jermain Defoe has been able to put balls in the back of the net thus far, so these big ticket players are proving their worth thus far.
Both these players will be game time decisions for the game against Colorado this week though, so the rest of the team may have to pick up the slack.  The team was able to win 2-0 in their last match without Defoe, but winning without Bradley may be more of a challenge, as he has been a beast in the midfield and scored one of the goals in last weeks match as well.
Toronto FC vs Colorado Rapids Odds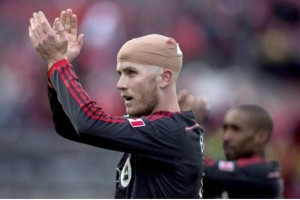 Even with these injuries though the betting sites seem to think Toronto FC is legitimate this year.  Here are the odds using the best odds available from the top 3 Canadian betting sites:
Toronto FC 2.00
Colorado Rapids 3.60
Draw 3.40
The Rapids are off to a decent start as well having won 7 points out of their first 4 matches.  That said, Toronto will be happy to be back in front of their home fans.  TFC only played 1 game at BMO Field thus far, winning 1-0 over DC United.
Colorado though beat Vancouver on the road last week 2-1 and tied their other road game this season.  They are a team that is playing quite well and if TFC doesn't have Bradley in the lineup it will be a very big test for Toronto to win this game even though they are at home.
I personally would lean towards the Rapids at 3.60 in this game just because of the questionable nature of Bradley's injury.  Toronto is strong this year, but it's hard to say how much of their success has been due to their high priced players.  Missing both could be a hard obstacle against a Rapids team in strong form.
Tagged With : Colorado Rapids • Michael Bradley • TFC • Toronto FC • Toronto FC Betting