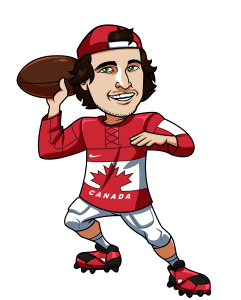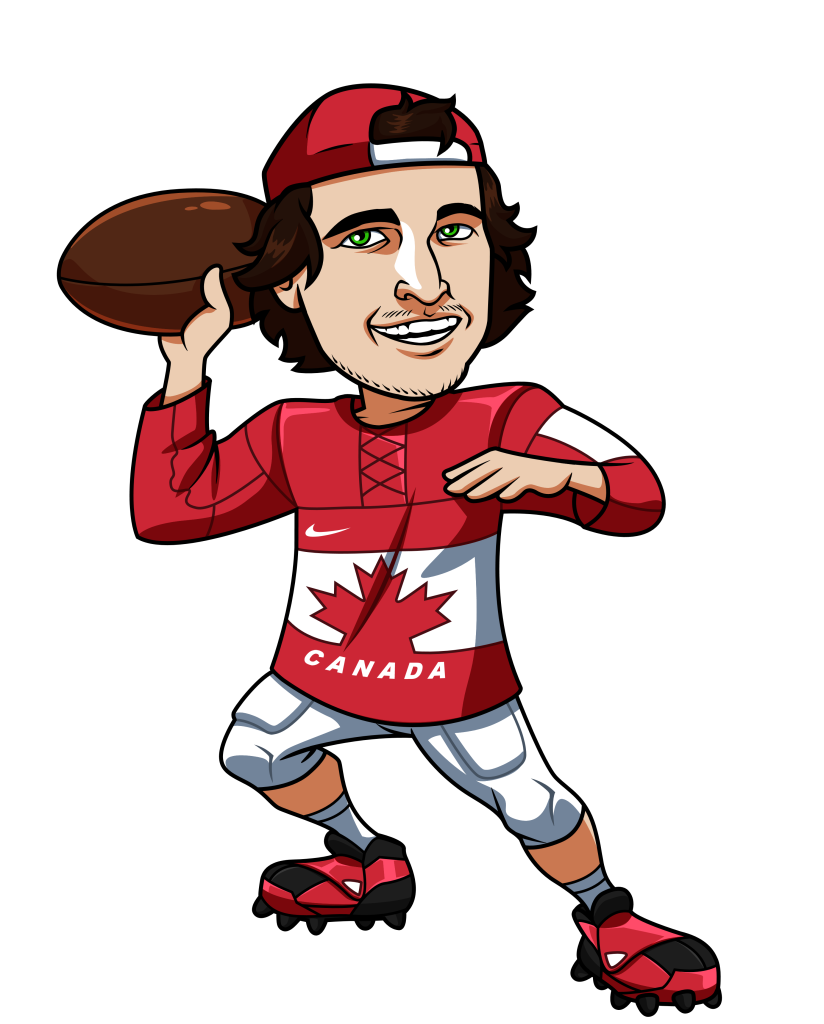 I always get a kick out of some of the off-the-wall prop bets that sportsbooks come up with for the Super Bowl.  Every year it seems like the various sportsbooks try to outdo each other by coming up with wackier and weirder novelty prop bets.  I'm a big fan of these type of bets as they add an extra layer of excitement to the big game because even when there is no action on the field there could be significant action for these novelty Super Bowl props.
Below I will look at a wide variety of novelty Super Bowl prop specials that are being offered by SportsInteraction.com, our top rated sportsbook for Canadians.  I will give my quick pick on each prop, but take these picks with a grain of salt because I do not have any inside information on the outcome of these props.  This article is instead meant to show you some of the crazy things you can bet on at the Super Bowl this year.
Sportsbook
Features
Offers
Rating
Bet Now
Lady Gaga's Hair Colour
Blonde 1.33
Not Blonde 3.00
I don't know much about Lady Gaga, but most of the pictures I've seen she has blonde hair.  I would assume she will stick with the blonde for the Super Bowl, but this is a bet that could definitely go the other way.
What Will Lady Gaga Wear?
Hat/Headdress 1.67
Glasses or Sunglasses 2.75
Wings 6.00
Tail 17.00
'I Voted Hillary' T-Shirt 26.00
Cut-Off Sweatshirt 51.00
Naked 101.00
I don't know if she will wear any of these things.
Which artist will Lady Gaga cover?
David Bowie 3.00
Prince 3.50
Leonard Cohen 5.00
George Michael 6.00
Glenn Frey 9.00
If I were to bet on this prop I would say Prince.
Will Lady Gaga Mention President Trump?
I highly doubt Lady Gaga mentions President Trump during her performance.  I'm sure will have been told to keep the politics out of the performance.
How long will it take Luke Bryan to sing the anthem?
Over 2 minutes and 8 seconds 1.77
Under 2 minutes and 8 seconds 1.91
I'm going with the under here.  It seems like it's always the over who hits, but with a male country singer I don't think he will hold the notes quite like Alicia Keys did a few years back or Lady Gaga did last year.   I really like the under here actually.
I also found some footage of Luke Bryan singing the anthem at the 2012 MLB All-Star game.  He goes for about 2 minutes and it seems extremely slow already.
What colour Gatorade will be poured on the winning head coach?
Clear/Water 3.50
Lime/Green 4.00
Yellow 4.00
Orange 4.25
Red 7.50
Blue 7.50
Purple 11.00
I have to go with clear/water here.  No coach wants to be sticky while receiving the Super Bowl.  If the players have any decency they will use water.
How many slices of pizza will Domino's sell on Super Bowl Sunday?
Over 11.5 million slices
Under 11.5 million slices
You have to go with the over here.  I would probably eat about 5 while having a few beers on Sunday night.
As you can see there are some pretty outrageous prop bets available for the Super Bowl.
Our other recommended sportsbook Betway.com has a ton of props of their own, so check those out if you want even more variety.
Tagged With : Lady Gaga • Super Bowl 51 • Super Bowl Novelty Props • Super Bowl props • Super Bowl Specials