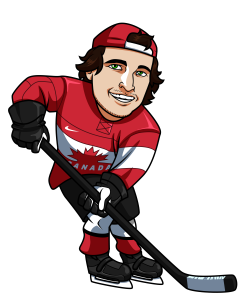 Saturday night's OT win for the Sharks really puts the interest back into this series.  The Penguins were one goal away from going up 3-0 and being one game away from becoming the Stanley Cup Champs and with Donskoi's OT goal the Sharks are right back in it and this series truly is still up for grabs.  The Sharks are slight favourites tonight and with another win the Cup Finals becomes a 3 game series.
Pittsburgh Penguins @ San Jose Sharks – Game 4
Here are the odds for tonight's game from our top rated sportsbooks for Canadians.
Pittsburgh Penguins 2.15
San Jose Sharks 1.77
If I'm being honest the Sharks are probably lucky to still be in this series.  The Penguins have thoroughly outplayed the Sharks to this point in the series, as was shown by outshooting their opponents 42-26 in game 3.  Even in San Jose the Penguins look like the team to beat in this series and the Sharks may need another big game from Martin Jones to find a way to win in game 4.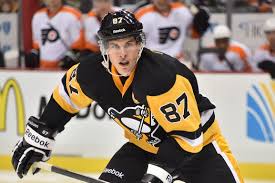 Based on these odds I have to take the Penguins to take the strangle hold on the series tonight in San Jose.  I just don't see the Sharks being able to once again shut down the Penguins offense that has three legitimate top lines that can score.  The Sharks are not the deepest team in the league in the back end and I think whichever Penguins line is sent out against Dillon and Polak should have a great chance to drive play and find a way to score 5 on 5 if they once again cannot get to the powerplay.
That said, I do expect the Pens to find themselves on the man advantage more than once in this game.  The way they've been controlling the play it's only a matter of time before the Sharks are forced to take penalties to slow down the Penguins forwards.  Then once the Pens get on the powerplay we've seen how clinical that PP can be when they are playing well.
The other key will be the Penguins staying out of the box themselves.  If the Pens can continue to control the play they should be able to stay out of the PP, but this is especially key when the Sharks PP features Pavelski, Thornton, Couture, Marleau and Burns.  That's quite the powerplay unit to try to shut down as well.
So, if the Penguins can get to the powerplay more than the Sharks and also find a way to convert their chances, especially against Dillon and Polak, I think the Penguins will be able to push the Sharks to the brink of elimination tonight.
Play: Penguins 2.15 @ SportsInteraction.com
Tagged With : Pittsburgh Penguins • Prediction • San Jose Sharks • Stanley Cup FInals