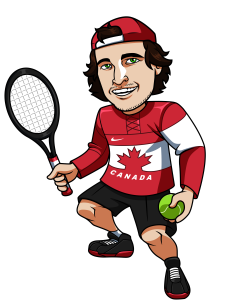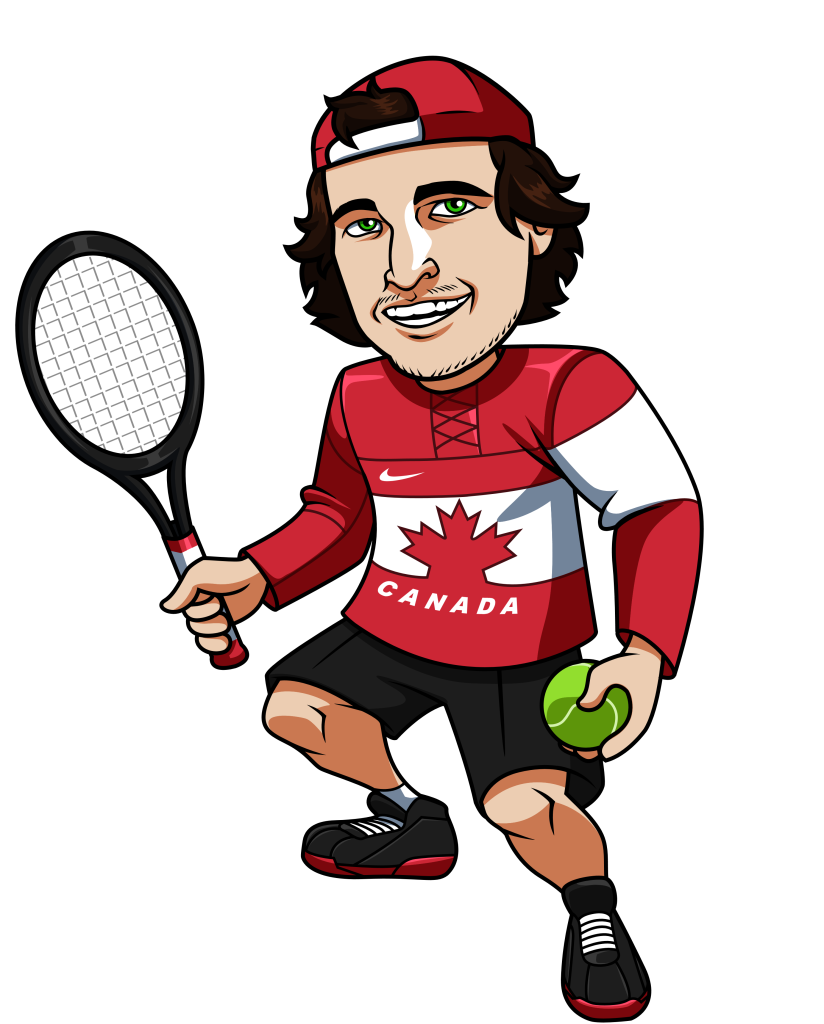 It's been quite the ride watching Denis Shapovalov shock the world and take Canada on a wild ride to the semi-finals in the Rogers Cup, right here in Canada.  I've seen each of Shapovalov's matches to this point in the tournament and he's impressed me a ton on this run.  His win over Dutra Silva in the first round required him to save four match points en route to the win, or he wouldn't have even had the chance to shock Del Potro and then stun Rafa Nadal, before finding a way to beat an entirely different type of opponent in Adrian Mannarino in the quarters last night.  Denis has made things very exciting, dropping the first set in three of these four matches before bouncing back and refusing to lose.  It's been extremely impressive and I'll break down his performances more in my betting pick section below.
Up next though for Shapovalov is Alexander Zverev, who is another young gun prospect (20 years old) who is playing his best tennis of the year, coming off a nice win at the Citi Open in Washington last week and now cruising through to the semi-finals at this Masters event.
Shapovalov vs Zverev Odds
Here are the best odds for both players from any of our top rated betting sites for Canadians:
Denis Shapovalov 5.00
Alexander Zverev 1.24
Zverev is a big favourite, and considering he's won 8 straight matches to start his hard court season following his round of 16 loss to Raonic at Wimbledon.
My Pick
Zverev is playing very solid tennis, but then again, so was Nadal heading into the match with Shapovalov.  Nadal was set to take over the #1 spot in the world if he made the semi's at this tournament, and he cruised through Borna Coric 6-1, 6-2, so I wouldn't argue that Nadal was too far out of top form.
The thing about Shapovalov is he plays so aggressively that it's really his form that dictates the outcome of the match, much more than his opponents.  If Shapovalov is swinging away and making shots he can go stroke for stroke with the best in the game.  The problem for Shapovalov has always been his consistency.  This tournament his backhand has not let him down like it sometimes does and he's shown the intelligence to build up points before going for his big forehand winners.  I mentioned in the intro that Shapovalov has lost the first set in three of his wins.  That is partially because he was slow out of the gate, but a big reason is also that he's figuring his opponents out.  He was able to find ways to send looping shots to Del Potro's backhand before going for a big shot, he took control of points against Nadal when he looped back defensive shots and did not allow Rafa back into the points, and he was able to remain patient and not go for too much too soon against a defensive player who doesn't have many weapons of his own in Adrian Mannarino.
The other thing I noticed is that Denis has achieved these big wins without his first serve being very consistent (although it came up big for him in big points), and with his volleying being downright bad.  If he can improve his volleying to be able to come in behind his big forehands when he knows his opponent is on the defensive, he has massive upside in the coming years.
My take away from Shapovalov's style is that he should never be a 4/1 underdog against anyone.  If he plays his best he will have every opportunity to win this match.  Players like Shapovalov, who play so aggressively always give themselves a chance to win if they bring their best stuff.  This is in contrast to a defensive player who relies on his opponent to make mistakes.  A defensive player would simply not have much of a chance at all against the top end players like Nadal or Zverev, but Shapovalov has shown that he can beat the best and that's because he plays to win.
At these odds I like Denis to once again continue this streak and get another win, while swinging away tonight against Zverev.
Play: Denis Shapovalov 5.00
Tagged With : Alexander Zverev • Denis Shapovalov • Tennis Betting