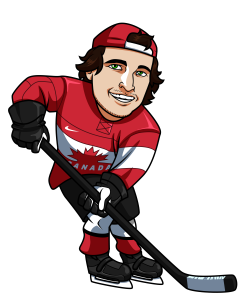 I had a hockey tournament of my own this past weekend, so I wasn't able to devote much time to getting my NHL picks up the past few days.  My most recent picks were from Friday when the Blues took the loss, while the Sharks got me a win.
My playoff record in single games now sits at 22-19 for +0.02 units.  So I'm about breaking even for my picks so far.  Looking to get back into that black.
Here's tonight's plays:
Tampa Bay Lightning @ New York Islanders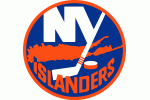 Both of these teams largely live and die by their top lines.  In Tampa Bay it's the Kucherov-Johnson-Palat line at the moment, while in Long Island it's the Tavares-Okposo-Quine line.  The great thing about home ice advantage is that you get the last change, which allows you to get the match up you want for your big lines.  Now that the series shifts to the Barclays Center the Tavares line should be able to get on the ice against some of the weaker Lightning defensemen and try to stay away from Victor Hedman.  The Islanders on the other hand will be able to put Travis Hamonic, their top shut down guy on the Kucherov line in order to slow them down.  This could be the difference in this game, as I expect Tavares and company to have yet another big game in these playoffs.
Play: Islanders 1.91 @ SportsInteraction.com
San Jose Sharks @ Nashville Predators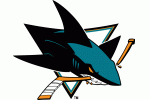 The Sharks have simply been too much for the Predators to handle in this series and I don't expect that to stop in Nashville.  The Pavelski line is simply too much for any of the Predators lineup to handle, and that includes the top pairing of Weber and Josi.  I think San Jose will go into Nashville and take a strangehold on this series.  If anyone knows how important every single game in a series is, it's these Sharks.
Play: Sharks 2.05 @ Bet365.com
Dallas Stars @ St. Louis Blues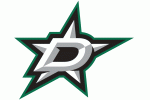 The Blues got fairly lucky to get out of Dallas with a win in game 2.  They sat back on their lead and it just about cost them.  It's a good thing Brian Elliott had a stellar game as the Stars applied a ton of pressure down the stretch.  From those first two games I'm starting to think this Stars team may have what it takes to make a run at the Cup.  They play the game very fast and move the puck very well, even against such a hard checking and tough team as the Blues.  I think the Stars will win at least one of these two games in St. Louis, so at these odds I'll take the Stars in game 3.
Play: Stars 2.20 @ SportsInteraction.com
We don't often get to see three games on the same night in the second round, so let's enjoy it tonight.
Tagged With : NHL Betting • NHL Playoffs • Second Round