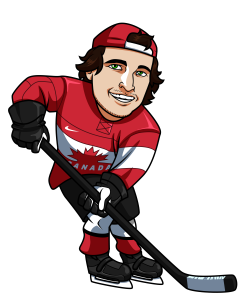 There are some interesting player props available for the NHL offseason that could be of particular interest to some Canadian NHL fans.  We have all heard about the rumours regarding Jason Spezza and Dion Phaneuf being moved, as well as those about Dave Bolland and Nazem Kadri possibly being moved or not resigned.  These lines won't be available for too long, so if you have some insider information or a good feeling about one of these players I suggest placing your wagers now.
Let's take a look at some of these and I will give you my opinion.
Jason Spezza Trade
What team will Jason Spezza be on for game 1 of the 14/15 season?
Ottawa Senators 3.00
Any Other Team 1.33
There is a ton of media speculation around Jason Spezza right now and the Senators haven't done much to stop the rumours so it does seem like Spezza is being shopped right now.  The thing for me is that this happens almost every year with Spezza and this coming year he is only owed $4 million, while having a cap hit of $7 million, which is a good thing for the Senators who are a budget team.  That said, I do think the team wants a shake up and moving Spezza is one of the few ways they can really shake things up.  I think there is a decent chance that he is traded, but I think it's closer to 50/50 so I would stay away from this bet.  He hasn't requested a trade so Murray's hands aren't tied and I wouldn't be surprised if he at least starts the season in Ottawa.
Dion Phaneuf Trade
What team will Dion Phaneuf be on for game 1 of the 14/15 season?
Toronto Maple Leafs 1.33
Any Other Team 3.00
Here is another guy that the media wants to move every offseason.  He is signed until 2021 which means to me that the Leafs will need a significant return.  Phaneuf is a good defenseman who plays a lot of minutes on a bad team.  I think the fans underestimate his contributions to the team because of a bonehead play every now and then.  I don't think the Leafs get enough to warrant moving him this offseason.
Dave Bolland Resigning
Toronto Maple Leafs 2.00
Any Other Team 1.71
What team will Dave Bolland be on for game 1 of the 14/15 season?  Bolland wants $5,000,000 and the Leafs don't want to give it to him.  They want to pay closer to $3.5M for a 3rd line center.  I actually think Bolland could get close to the $5M he wants on the open market, but the Leafs won't want over $10M tied up on the third line between Bolland and Clarkson.  I think Bolland tests the market and decides to leave Toronto for more money and a chance to win elsewhere.
Nazem Kadri Trade
Toronto Maple Leafs 1.20
Any Other Team 4.00
I would be shocked if Kadri gets traded.  He didn't have a great year, but he wasn't necessarily used properly by Carlyle and he still has a ton of upside that the Leafs really can't afford to trade.  I don't see them getting the right value for Kadri in a trade, which means I expect to see him in Toronto again next season.
As you can see if you are a hockey fan in Ontario there are some very interesting bets that you can make about some important players from the Senators and Maple Leafs.
Tagged With : NHL Offseason • NHL Player Props • Prop Bets