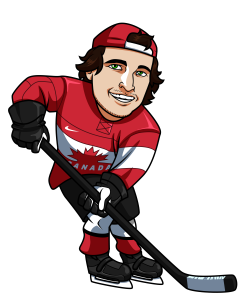 The NHL season is back!  There are only four games to kick off the season, but they are all huge rivalry games, with two of them featuring a couple of Canadian teams and the other two featuring some of the best teams in the league from the Western Conference.
I'm going to try to add more NHL prediction posts this year.  If you enjoy these posts be sure to comment so that I know to keep doing them.  It does take quite a bit of time to do research and make my picks each day, but if there is an appetite out there for it I will continue to do so.
Every day I'm using the best odds from any of our top rated sportsbooks for Canadian bettors for my NHL picks.
Let's get into it….
Toronto Maple Leafs @ Ottawa Senators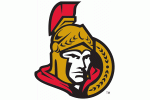 The Leafs have a lot of fan fare heading into the season, but I still think they will have a difficult time getting out of the basement of the NHL.  The young prospects on the roster surely have a great future, but that future is not right now.  Their forward corps looks to be much improved from last year, but the defense still has some major question marks and if the defense isn't able to quickly hit outlet passes from the D zone it makes the offensive ability of their young players up front become irrelevant.  I expect the Leafs to give up a ton of goals this year and to be hemmed into their defensive zone on many occasions, starting tonight.
The line of Kyle Turris, Mike Hoffman and Mark Stone was dynamite out of the gate last year and they are back together to start the season again this year.  I expect big things from this line tonight and then you have the Brassard, Ryan and Smith line that should also be able to ware down the Leafs.
Karlsson and company should be able to get the puck out of the defensive zone quickly tonight and I'm expecting the Sens to significantly carry the play.
The Sens should definitely be bigger favourites in this spot, so they're a great bet.
Play: Senators 1.80 @ SportsInteraction.com
St. Louis Blues @ Chicago Blackhawks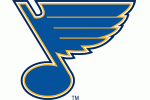 I really like the Blues this year.  Pietrangelo and Bouwmeester are a couple of the best defensemen in the league and Colton Parayko has really become a great all around defender as well.  I don't think the Blues will miss a beat by losing David Backes this year.  The Blues have plenty of depth up front and I think being able to spread around the scoring will be key today in Chicago.
I do have some question marks with the Blackhawks defense.  They've tried to spread out the veterans on the back end with Keith, Seabrook and Campbell all being paired with young players in van Riemsdyk, Kempny and Forsling.  This makes each of these pairings susceptible to any of the forward lines of the Blues and I expect St. Louis to be able to burn Chicago for enough good chances today to win the game.
Play: Blues 2.10
Those are my two picks for today.  Check back tomorrow for some more NHL picks.
Tagged With : NHL Betting • NHL Picks