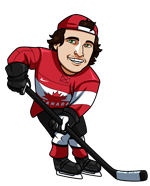 With the huge 12 game slate taking place the evening, including 6 Canadian teams in action, I figured it was time to add my first NHL picks to the site for this season.
I will be using the odds from whichever one of our recommended betting sites has the best odds for the picks I like below.
Sportsbook
Features
Offers
Rating
Bet Now
1
Licensed and regulated in Canada
Easy deposits & withdrawals including Interac
Competitive betting lines
2

Licensed in Ontario and Malta (accepts bettors from across Canada)
Competitive betting lines
Easy deposit/withdrawal options, including Interac
Dallas Stars @ Tampa Bay Lightning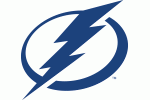 The Lightning are the best team in the NHL to this point in the season.  A healthy Stamkos on a line with Kucherov has been absolutely dynamite with Stamkos leading the NHL in points, while Kucherov leads the league in goals.  Victor Hedman continues to prove that he is one of the best defensemen in the league and Vasilevsky has done everything asked of him in goal.
I don't see the Lightning slowing down any time soon.  After going 8-2 in their last 10 games and still missing the playoffs last year, this team does not want to take their foot off the gas knowing full well how important early season points are.
Add in the fact that the Stars have struggled on the road this season (3-6-1) and I think this is a strong bet on the Lightning, even as fairly big favourites.
Play: Lightning 1.57
Pittsburgh Penguins @ Ottawa Senators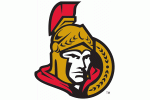 The Penguins have struggled on the road this season going 4-7-2 away from PPG Paints Arena.  The team as a whole is -17 in goal differential which is actually third worst in the league, so their troubles go much deeper than having an average record to this point in the season.  Sidney Crosby is also playing uncharacteristically bad hockey.  He's been getting some chances of late, but is just not converting.  He did score in the Pens last game, but had been on a 12 game goalless streak before that, and he is a -14 on the season, which is the second worst in the entire league.
On the flip side, the Sens are coming back from a successful trip to Sweden that saw them beat the Avalanche in both games for a nice 4 point trip.  They should be well rested and ready to go after the successful team bonding trip.  Karlsson is once again playing great hockey having scored 17 points in 11 games this season and you can be sure the Senators have had this game marked on their calendar as their first meeting with the team that beat them in double OT of game 7 last year.
Play: Senators 2.05 @ SportsInteraction.com
Philadelphia Flyers @ Winnipeg Jets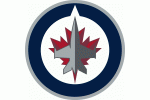 The Jets have been playing some good hockey of late.  They got four points of their home and away with the Coyotes over their last couple games and are 6-1-3 in their last 10 games, which shows they are battling every team thoroughly in regulation.  The Jets are a big team that is using their size to their benefit this season.  Scheifele and Wheeler have been leading the team offensively this season and Laine has started to regain his confidence with a 6 game point streak, including goals in 5 of those 6 games.
The Flyers have lost two games in a row to the Wild and were shutout in both games, so their offensive confidence cannot be very high.  I expect the Jets to take advantage of this by doing their best to play a north south game and not give up any easy scoring chances to the Flyers, who do have the skill to convert.
Look for the Jets to dominate this game physically and get the win.
Play: Jets 1.74 @ SportsInteraction.com
Tagged With : Free NHL Picks • NHL Betting • NHL Picks