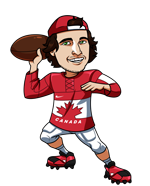 I went 1-1 with my NFL spread betting picks last week. The Cardinals were able to keep the game close in Baltimore, which got me my first win of the season, but the Titans fell at home to the Colts in my other play of the week.
I'm now 1-3 after the first two weeks of the season, and hopefully I can pick some more winners moving forward.
I will be using SportsInteraction.com for all of the spreads and picks below.  You can see our full SIA review here.  I'm going with just 2 picks again in week 2.
Detroit Lions @ Philadelphia Eagles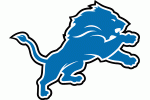 Detroit +7
Philadelphia -7
The Lions were able to pull out a big win at home against the Chargers last week to remain undefeated. The Lions are a slow paced team this year, but they've shown capable of shutting down opposing offenses and putting up points when needed. The Lions defense has played great for 8 of 9 quarters this season, and if they can hold the Eagles to under 25 points this week, I'm confident the Lions can beat the spread.
The Eagles lost in Atlanta in Sunday Night Football this week and they have had trouble running the ball effectively for two weeks in a row. I think the Lions will also be able to shut down the run and at the very least keep this game close and low scoring.
Play: Lions +7
Baltimore Ravens @ Kansas City Chiefs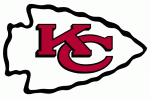 Baltimore +6.5
Kansas City -6.5
I don't think anyone is slowing down this Kansas City Chiefs offense. Patrick Mahomes is on another level at QB, while Demarcus Robinson and Mecole Hardman showed last week that they have more than enough ability to step in for Tyreek Hill during his injury. The Chiefs score touchdowns in bunches, and it will take an incredible 60 minutes for the Ravens to keep the Chiefs under 25 points in this game.
On the other side of the ball, I think the Ravens were exposed a little bit last week only scoring 23 points at home against the Cardinals, who are not considered to have a top defense. The hype after the beating the Ravens put on Miami in week 1 wasn't warranted, and I think this Ravens offense will be average at best this season.
I see the Chiefs scoring more than 30 in this game, while the Ravens will finish in the low 20's. I'm confident enough to lay the 6.5 points and let this Chiefs offense do their thing.
Play: Chiefs -6.5
Tagged With : NFL betting • NFL Picks