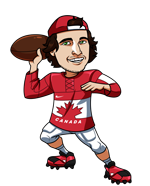 It was a rough week 1 for my NFL spread picks. Taking the Dolphins was just a bad play. They don't seem too interested in trying to get wins this year and it will take a big spread for me to consider betting them again this season. The other play was a tough beat with the Lions leading 24-6 with 12 minutes left in the fourth quarter before giving up 18 points and the game ending with a tie in overtime.
That results in an 0-2 start to the season with my NFL picks. Hopefully I can turn things around here in week 2 with a bit more information to go on.
I will be using SportsInteraction.com for all of the spreads and picks below.  You can see our full SIA review here.  I'm going with just 2 picks again in week 2.
Arizona Cardinals @ Baltimore Ravens
Arizona +13.5
Baltimore -13.5
Kyler Murray seemed to suddenly find his groove with 12 minutes left in the game against the Lions last week. After three awful quarters, the first year QB finally looked like a #1 draft pick, leading his team back to a tie with Detroit.
I think the Cardinals can build off the end of that game. The offense was clicking and they truly do have some solid weapons with David Johnson, Larry Fitzgerald and Christian Kirk. It will be tough to move the ball against this Ravens defense, but I this the Cards will actually be able to put up a few points in this game, which could be enough to beat this spread.
The Ravens crushed the Dolphins last week, but that was a team that is in complete shambles. I don't want to read too much into that game and give the Ravens offense too much credit.
The Ravens should win this game, but it could be a tighter battle than expected. My prediction is a score line of around 24-17.
Play: Cardinals +13.5
Indianapolis Colts @ Tennessee Titans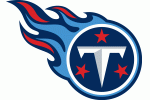 Indianapolis +3
Tennessee -3
The big story from the Titans vs Browns game this past weekend was that the Browns failed to produce after being hyped up to start the season. I don't think the Titans are given enough respect for their performance in that game. This Titans defense is the real deal and they can shut down Marlon Mack, and force Jacoby Brissett into some of the bad decisions Baker Mayfield was making this past week, then the Titans have a great chance to star this season 2-0.
This Titans offense is underrated. The run game lead by Derrick Henry can really control the game, and A.J. Brown looks like he could be a big addition to this offense as a potential game breaker.
The Colts are a solid team as well, but if the Titans can slow down Marlon Mack, I don't think the passing game will be able to get it done.
I think the Titans could continue to surprise teams throughout the season.
Play: Titans -3
Tagged With : NFL betting • NFL Picks