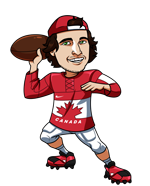 What a fun set of games we had for Wild Card Weekend. Two overtimes, three road wins, plenty of lead changes, and four tight games that game down to the final seconds. I went 1-1 with my picks. That Patriots let me down, but looking back that wasn't a great play. Thankfully the Vikings came through to beat the spread, and even win the game as huge underdogs vs the Saints.
I will look to get into the black for these playoffs with the Divisional Round this week. I will be using SportsInteraction.com for all of the spreads and picks below.  You can see our full SIA review here.
Tennessee Titans @ Baltimore Ravens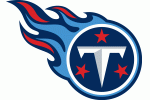 Tennessee +9.5
Baltimore -9.5
The Titans are now 6-2 in their last 8 games, and with Derrick Henry running like an absolute maniac, and Ryan Tannehill making clutch throws, I do think this Titans team can compete in Baltimore this week.
I do expect Lamar Jackson and company to put up ~25 points at home vs the Titans, but at this large a spread, the smart money has to be on the Titans +9.5. Henry has been able to run against any defense this season, as he showed against the Pats last week. A.J. Brown was quiet vs the Patriots, but I expect a big game from him this week, with Tannehill also playing with a ton of confidence.
I would love to get this bet at Titans +10, but I think +9.5 still has value.
Play: Titans +9.5
Houston Texans @ Kansas City Chiefs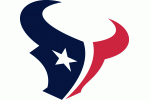 Houston +9.5
Kansas City -9.5
I just think these spreads are too big. Like the Titans game, I would much rather get this game at +10 if the spread moves that direction, but for the purposes of this article I'm happy taking Houston +9.5.
Will Fuller is expected to be back in the lineup this week and having that deep threat is absolutely crucial to this offense. Deshaun Watson's numbers with Fuller vs without him over the past few seasons have been dramatic. This offense needs Fuller in the lineup to be at it's best. Pulling out that comeback victory over the Bills last week, showed that Watson can step up his game even without that deep threat weapon, but if you add Fuller back into this lineup, I think the Texans will be able to keep pace with the high powered offense of the Chiefs and make this a game.
I definitely give the Chiefs the edge, but Mahomes has not lit it up since his injury, only throwing for over 300 yards once in his last 6 games. I'm sure he will be able to turn it on, but I don't think the Chiefs will score more than in the high 20's, which should allow the Texans to beat this spread, even if they ultimately lose the game.
Play: Texans +9.5
Tagged With : NFL betting • NFL Picks