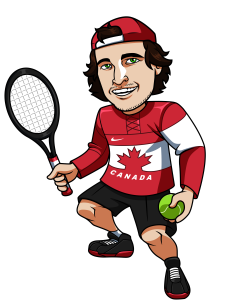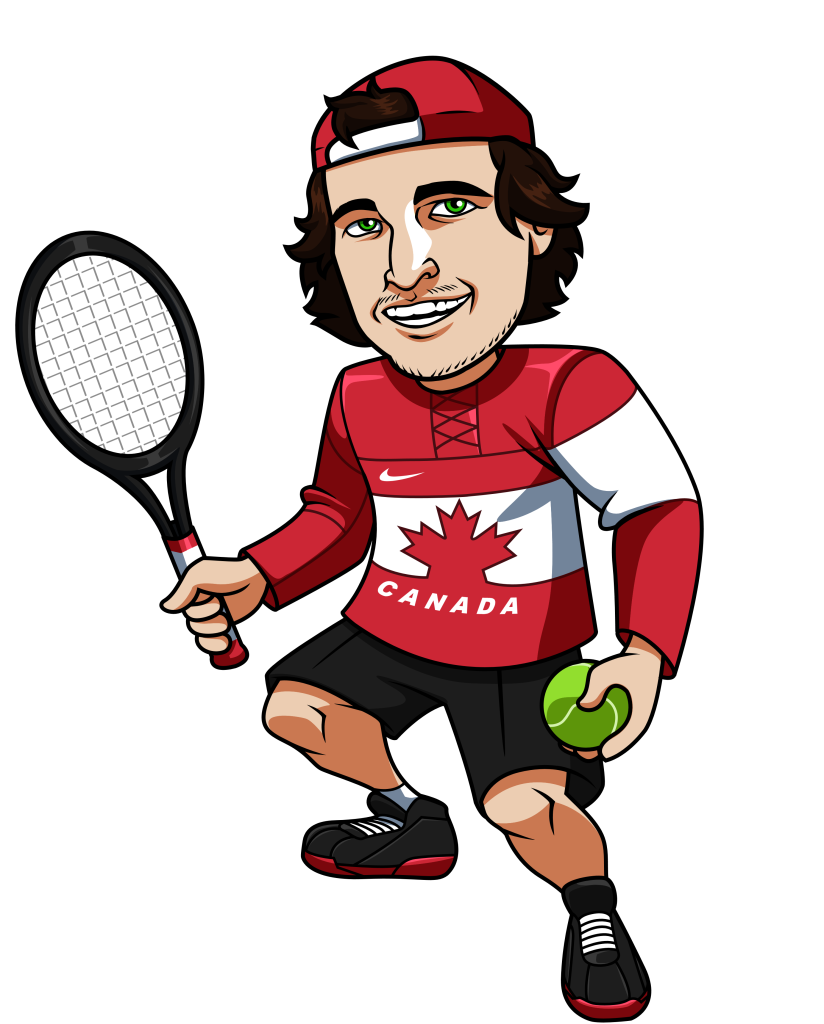 Within just a couple days Milos Raonic has become the lone Canadian hope at the Rogers Cup.  Eugenie Bouchard and Vasek Pospisil, the other two big name Canadians went down in their first matches of the tournament, which leaves the hopes of winning a Masters tournament on home soil solely on the shoulders of Raonic.  Milos is playing some of the best tennis of his career and is coming off a big win in Washington last month where he actually beat Pospisil in the finals of the tournament.  That was his first tournament since losing in the semi-finals of Wimbledon to Roger Federer and I think he looks like he is playing like a top 5 ATP pro at the moment.
Raonic is set to play against Jack Sock in the 2nd round of the Rogers Cup.  There are some interesting connections in this match because Jack Sock was the partner of Vasek Pospisil when they won the Wimbledon doubles title just a few weeks ago.  Raonic also has played Sock in the second round of both of his most recent tournaments (Wimbledon and Washington).  Raonic has gotten the better of Sock, but the matches have been quite close with Raonic needing to win 2 tie-breakers last week to get past the young American.  I see big things for Jack Sock in the future.  He just has to start getting a bit easier draws where he isn't up against Raonic or another top 5 pro right out of the gate.
Raonic vs Sock Odds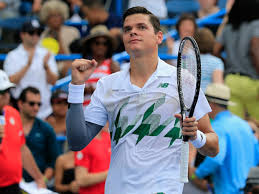 Here are the odds for the match from any of our recommended sportsbooks:
Milos Raonic 1.22
Jack Sock 5.13
Raonic is a big favourite, as he should be, but Jack Sock is a very dangerous opponent.
My Pick
If I was forced to bet on this match I would take Raonic, but I don't see a lot of value at 1.22 against Sock who is playing at the top of his game.  Sock ripped through Jurgen Melzer in his first round match 6-1, 6-3 and with Vasek going down yesterday his focus is completely on singles.  That said Raonic is also on top of his game right now and I don't see him slipping up in his first match in Toronto.  Raonic has a favourable draw in the tournament and with a lot of points to defend from making the finals last year he will need to ensure that he doesn't slip up against Sock.
Once again, I don't see a ton of value here, but I think Raonic will pull out the match and progress to play Julien Benneteau in the next round.
Play: Raonic 1.22
Tagged With : Jack Sock • Milos Raonic • Rogers Cup