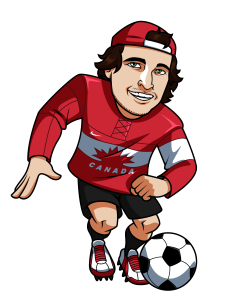 We're now on to week 2 in the English Premier League and this Sunday Man City and Chelsea battle it out in a very important match between a couple of the big four EPL teams.  Last week Manchester City kicked off their season with an easy 3-0 win over West Brom.  Chelsea, on the other hand, only came away with a draw against Swansea after goalkeeper Thibaut Courtois was shown a red card early in the second half.  Swansea scored on the ensuing penalty and the game finished 2-2.
Chelsea will look to bounce back this week, but they will be in tough against a very quality Manchester City squad.
Bet365 In-Play Free Bet Offer
Before I get into the odds I wanted to bring your attention to a great promotion that Bet365.com is offering for this match…..
Bet365 is offering a risk free in-play bet on this match (up to $50) for anyone who places a pre-match bet on this game.
Basically, if you bet $50 on the outcome of the game before kick-off, then you can also log in to Bet365.com during the match and place an in-play bet on any live betting market.  Your in-play bet is risk free, which means if you lose the in-play bet, the stake is refunded to your account!
This is really a no-lose proposition by Bet365 and a great promotion that should be taken advantage of by anyone who bets on the EPL.  At the bottom of this page I outline how I'm going to bet in order to maximize my potential return.
Bet365.com offers these risk free in-play bet promotions often.  I always take advantage of them by placing a pre-match bet and then setting my alarm for kick-off.  I then generally log in to my Bet365 account and double my initial bet.
Manchester City vs Chelsea Odds
Here are the full time result odds from Bet365.com:
Manchester City 2.10
Draw 3.50
Chelsea 3.75
My Pick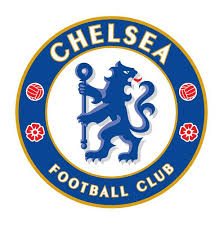 Chelsea has a lot to prove in this match.  They just began the season as defending champions by drawing a home game against a very average Swansea team.  Last season Chelsea was undefeated at home in 19 matches, while winning 15.  This was not a good start to the season, but they are definitely a much better team than they displayed last week and I expect them to bounce back.
Manchester City was impressive in their opening game on the road, but I'm still not convinced this team is better than the team that finished 8 points behind Chelsea a year ago.  It's going to be tough for Chelsea to win on the road, but at these odds I like them to bounce back with a statement game.
Play: Chelsea 3.75 @ Bet365.com
My Use Of The Risk Free Bet
I'm going to put down $50 on Chelsea at odds of 3.75.  Then I'm setting my alarm for Sunday at 11:00am EST, which is when the match is set to begin.  I'm then going to log in to Bet365.com and put another $50 down on Chelsea.  The odds will likely still be 3.75 early in the game.
So now, I have a potential to win $375 from the $100 I've bet on Chelsea.  If they lose though, I will get my $50 in-play bet returned as a refund.  This basically increases the odds I'm getting on Chelsea to 7.00, which is a great price.
***You could also go the other way and guarantee yourself a profit by betting contradicting outcomes.  I prefer to just increase my initial bet because then I still have real action on the match.
If you don't have a Bet365 account click here to open an account and receive a 100% bonus up to $200 on your first deposit.  You will be able to immediately take advantage of the risk free in-play bet as well.