I was incorrect on my last Raptors free betting pick as the Raptors (-7) were soundly defeated 109-93 at home versus the Nets on Wednesday. I am now below .500 on the season in Raptors free betting picks with an 18-19 record. Tonight the 33-17 Toronto Raptors host the 33-17 Los Angeles Clippers. I don't have a lot of time today so my overview of the 2 teams will be much shorter than normal.
(33-17) Los Angeles Clippers @ (33-17) Toronto Raptors
Probable starting line-ups:
Los Angeles – Point Guard – Chris Paul  Shooting Guard – Jamal Crawford  C- DeAndre Jordan  Small Forward – Matt Barnes  Power Forward – Blake Griffin
Toronto – PG – Kyle Lowry  SG – Greivis Vasquez  C – Jonas Valanciunas  SF – DeMar DeRozan  PF – Amir Johnson
Stats Leaders:
Los Angeles – Points Per Game – Blake Griffin 22.5  Rebounds Per Game – DeAndre Jordan 13.6  Assists Per Game – Chris Paul 9.5
Toronto – PPG – Kyle Lowry 19.0  RPG – Jonas Valanciunas 8.5  APG – Kyle Lowry 7.3
Team Scoring: (with league ranking in parentheses)
Los Angeles – Points For (Per Game) – 106.5 (3rd)  Points Against (Per Game) – 99.8 (17th)
Toronto – PF – 106.1 (5th)  PA – 101.0 (21st)
Overview:
The Los Angeles Clippers have dropped 2 in a row and 3 of their last 4 games. Tonight is 6th game of an 8 road trip. They are 2-3 on their current trip. Their next game is Sunday at Oklahoma City. They are 13-10 versus Eastern Conference opponents. They are 13-10 on the road this season.
The Toronto Raptors have lost their last 2 games. Tonight is the 3rd game of a 5 game home stand. They are 0-2 on their current home stand. Their next game is Sunday at home versus San Antonio. They are 10-7 versus Western Conference opponents. They are 18-9 at home this season.
Toronto was victorious 110-98 at Los Angeles in their first meeting this season. Tonight is the last meeting of the season between the 2 teams.
Prediction:
Last night the Clippers were overwhelmed by the Cavs and then they let the refs get in their heads. Tonight I expect them to be a bit angry and I'm starting to be less sure of this Raptors team as they've even looked vulnerable at home lately. Take the Clippers -1 (1.90) (Bet365)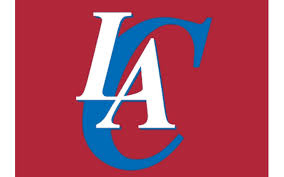 Tagged With : Toronto Raptors betting