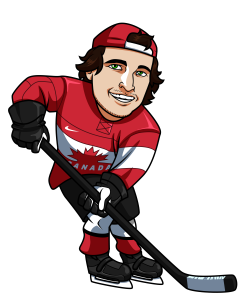 There's only tonight and tomorrow left before the NHL takes a 5 day break for All-Star weekend.  I'm looking to put together a couple huge winning nights to improve my NHL record heading into the second half of the season.
NHL Season Record: 60-82 for -10.25 units.
Ottawa Senators @ New York Rangers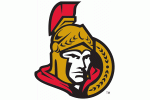 The Sens have been playing some good hockey lately.  The results haven't been there on a consistent basis, but their goal differential of only -2 shows that the quality of play has been there for the majority of the season, but the results in close games have not.  With Craig Anderson in net I see the Senators having a much better chance at winning this game.  The odds have the Sens as big underdogs, with only a 36% chance of winning the game.  I like their chances better than that.
Play: Senators 2.80 @ SportsInteraction.com
Minnesota Wild @ Detroit Red Wings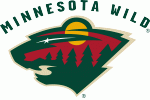 The Wild played last night and lost their first game with new netminder Devan Dubnyk.  The 3-1 loss to the Blue Jackets at home is one that the Wild can't afford moving forward, if they hope to make the playoffs this season.  It's anyone's guess who is in net tonight for the Wild in this back to back game scenario, but I personally am not convinced that Dubnyk is the answer in goal for this team regardless.
That said I still think this Wild team should be better than they have been.  They have all the pieces to be a very successful team in this league, with just the main question mark being their goaltending.
Tonight, they head into Detroit to face a Red Wings team that is on a 4 game winning streak and that has a 15-4-6 record at home.  I think it's for these reasons that the Wings are such big favourites in this game.
I still see Detroit as a mediocre team and I think the Wild should be able to muster enough energy to really push for a win tonight, with almost a week off to recover after this one.
Play: Wild 2.75 @ SportsInteraction.com
Arizona Coyotes @ Chicago Blackhawks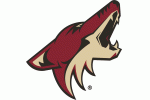 The Coyotes have lost 5 in a row, but at these odds I find it hard to take them, even though the game is against the Blackhawks.  Chicago has also lost 2 games in a row and they've given up 10 goals over those two games.  Antti Raanta is in net for the Blackhawks tonight, to rest up Corey Crawford for tomorrow nights game against the Penguins.
I still don't see the Coyotes as a pushover team, so when I'm getting close to 3 to 1 odds I'm going to take them.
Play: Coyotes 3.70 @ SportsInteraction.com
Additional pick.  I may be pushing my luck here, but I'm also going to take the Coyotes -1.5.  The odds of 9.65 look too good to pass up to me, when the Blackhawks do sometimes lose by large margins.
Play: Coyotes (-1.5) 9.65 @ PinnacleSports.com
Tagged With : Arizona Coyotes • Chicago Blackhawks • Detroit Red Wings • Minnesota Wild • New York Rangers • Ottawa Senators