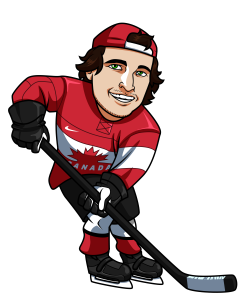 With the NFL season finishing up on Sunday, I was ready for a somewhat quiet week in the sports world.  And then boom, we were treated to a huge blockbuster trade between Ontario NHL rivals the Toronto Maple Leafs and Ottawa Senators.  If you haven't read about the trade yet you can see the details here.  As a Senators fan, I'm happy with the trade, but it also means we better start winning some games and make a push for the playoffs in order for the trade to really make sense for us.  I believe there's another playoff push coming in Ottawa.  With Turris back in the lineup, MacArthur set to return soon and the addition of Phaneuf and removal of Cowen, I'm optimistic.
Anyways, now that I got that off my chest, on to my NHL picks for tonight:
Anaheim Ducks @ Philadelphia Flyers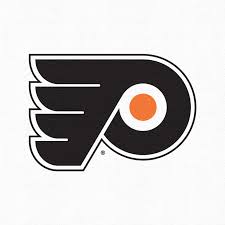 The Ducks played last night and they ran into a hot Sidney Crosby and a Penguins team that seems like they've once again learned how to score goals.  Tonight the Ducks are in Philly against a Flyers team with the top line really clicking.  I'm expecting the Ducks to be a little fatigued in this one, which should result in Anaheim heading to the box quite often in this game.  Cue Giroux, Voracek, Simmonds and Gostisbehere to make the Ducks pay.  The Flyers as home dogs against a team on the second of back to backs is a great spot.
Play: Flyers 1.95 @ SportsInteraction.com
Florida Panthers @ Buffalo Sabres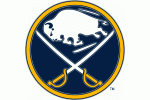 The Panthers played last night and lost 3-0 to the Detroit Red Wings.  They also lost arguably their top forward in Alexander Barkov, who was hit in the head by a borderline check from Abdelkader and was forced to leave the game.  The Panthers without Barkov and on the second night of back to backs are in tough against the Sabres.  Robin Lehner has been playing like a legitimate number one goaltender and I expect it to be very difficult for the Panthers to score against the Sabres with Lehner on his game.
Play: Sabres 2.05 @ SportsInteraction.com
Toronto Maple Leafs @ Calgary Flames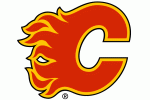 The Maple Leafs are without Dion Phaneuf tonight and to be honest I think that will hurt them more than people think.  On the back end the Leafs will be playing a top 6 of Hunwick, Rielly, Gardiner, Polak, Marincin and Carrado.  Those names don't exactly scream NHL defensive core to me.  I think the Flames will be able to take advantage of this inexperienced back end and put up some goals.  Look for the Monahan line to lead the way with Hudler and Gaudreau getting in on the action.
Play: Flames 1.66 @ Bet365.com
Tagged With : NHL Betting • NHL Picks