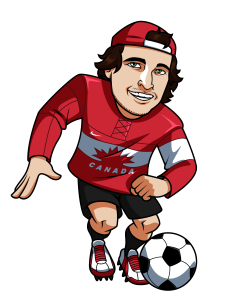 The last couple days have seen the first legs of the Champions League semi-finals be played.  They were a couple of low scoring affairs, each of which have made the second legs of the semi's very interesting.
Chelsea vs Atletico Madrid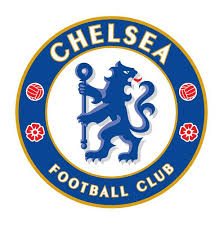 In the weaker sechemi-final between Chelsea and Atletico Madrid, the match ended in a 0-0 draw.  This match was played in Madrid, so now the clubs will head back to Stamford Bridge next Wednesday to complete the final leg and earn a place in the finals.  A 0-0 draw isn't a horrible home result for Madrid because it simply means they must either win at Stamford Bridge or score at least a goal in a draw to advance to the finals.   Both of these are very doable against a Chelsea team that doesn't seem to be in top form at the moment.
Here are the odds for leg 2 in this match up (I'm using the best odds from the top quality Canadian sportsbooks I use).
Chelsea 2.25
Draw 3.21
Atletico Madrid 3.50
Odds to Advance
Atletico Madrid 1.90
Chelsea 1.91
As you can see the oddsmakers have this one as pretty much a toss up to which team advances.  Chelsea does have home field advantage, but they will need to win the game outright to advance without going to added time or a shootout.  Madrid on the other hand will need to either win outright or draw with a goal to avoid overtime.  A 0-0 draw will result in a draw on aggregate and then it could be anyones game in a shootout.
Bayern Munich vs Real Madrid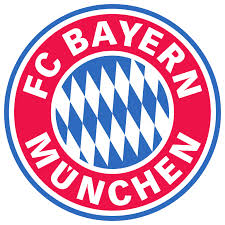 Bayern dominated the play against Real Madrid on the road, but they weren't able to get past the stingy defense of Madrid.  Real was content to just play for a 0-0 draw and launch counter attacks when available.  This strategy worked out and they were able to win the game 1-0.  It was strange seeing such a talented team play such a defensive style, but when you're up against the tournament favourites I guess it makes sense to employ these tactics.
Here are the odds for this match-up:
Bayern Munich 1.63
Draw 4.20
Real Madrid 5.00
Odds to Advance
Bayern Munich 2.20
Real Madrid 1.71
Bayern does head home for this second leg, but having not been able to score an away goal does hurt their chances in this match up.  Bayern will now need to win the game at home by 2 goals.  A 1-0 win would also force a draw on aggregate which could result in penalty shots, but a 2-1 win for example would result in Real Madrid advancing.  I still expect Bayern to find a way to score a couple goals in this game and advance 2-1 on aggregate.  They are simply too good a team and have too many offensive weapons to be held to a clean sheet again.
Championship Odds
Here are the odds as to which team will win the title in Lisbon after the first leg results.
Real Madrid 2.75
Bayern Munich 3.25
Atletico Madrid 5.00
Chelsea 5.50
It's strange to see both teams from the same semi-final match up having the best odds to win the tournament, but that shows you how much stronger the Real Madrid vs Bayern Munich semi-final is considered by the sportsbooks.  Whichever team advances from that semi-final will be a very big favourite to win the Champions League title in Lisbon on May 24th.
Tagged With : Atletico Madrid • Bayern Munich • Champions League 2014 • Champions League betting • Chelsea • Real Madrid