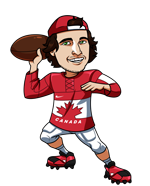 My .500 record for the CFL season stayed intact last week with my picks going 2-2. The Redblacks played a solid game against the Stampeders, which I didn't expect, and the Argos couldn't get any offense going against the Eskies, which resulted in going 0-2 to start the weekend. That said, the Ti-Cats came through with a win and the Roughriders beat up on the Lions, as expected, to salvage the week.
I have picks for this weeks game below. I will be using the odds from SportsInteraction.com for my CFL picks throughout the season. They are our top rated betting site for Canadians and they have actually partnered with several CFL teams. Check out our full SIA review here.
Winnipeg Blue Bombers @ Toronto Argonauts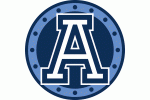 Winnipeg -14.5
Toronto +14.5
Toronto is coming off an awful performance in Edmonton where they failed to score a point. That said, Toronto heads back home this week after three games out west and I think being back in Toronto could result in a strong game for the Argos.
The problem for Toronto is they have no offense and they are up against the best defensive team in the league. That said, the Bombers offense was stifled in Hamilton last week and I think Toronto can do a decent job keeping Winnipeg from running away with this game.
A spread of over 2 touchdowns is a lot in a professional football game, especially when the underdog is the home team. The Argos haven't shown me much this season, but I still have to side with them with this large of a spread.
Play: Argonauts +14.5
Hamilton Tiger-Cats @ Saskatchewan Roughriders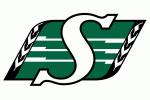 Hamilton +3
Saskatchewan -3
The Ti-Cats lost QB Jeremiah Masoli to injury last week, which is a huge blow to the Ti-Cats chances. The team as a whole played great getting a win over the Bombers last week, but on the road in Saskatchewan it's going to be hard to get a W without their starting QB.
The Roughriders destroyed the Lions last week and they are now +29 in points differential this season at 3-3. I've said all year that I think this is a strong team, so I will happily take them as 3 point favourites at home against a team playing a backup QB.
Play: Roughriders -3
Ottawa Redblacks @ Montreal Alouettes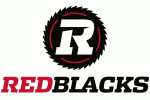 The Redblacks played a solid game at home against the Stampeders last week, but taking a safety late in the game backfired as the Stamps were able to march down the field and set up a game winning field goal with no time left on the clock. That said, the defense played a much better game and with Dominique Davis expected back in the lineup this week, I think they can string together another solid game.
Montreal has won three straight, but they are coming off a bye week, which can suck the momentum out of a team on a roll.
I think this will be a competitive game, so I'll take the points with the Redblacks.
Play: Redblacks +7.5
Edmonton Eskimos @ Calgary Stampeders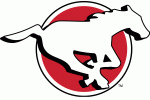 The Stampeders haven't impressed this season, but they are still 4-2, even with their Grey Cup hangover. Last weeks last second win over the Redblacks may wake this team up and I think they will have a big game defending their home field against their Alberta rivals.
The Eskimos have had a very easy schedule to this point in the season, and I think they are in for an awakening against the defending champs. The Eskies have an impressive points differential, but they've beat up on the Lions twice, and shutout the Argos last week. Their only other win was over the Alouettes at the beginning of the season (and they lost to Montreal recently).
Edmonton always seems to be overrated, and being a 1 point favourite on the road in Calgary is crazy to me.
Play: Stampeders +1
Tagged With : CFL betting