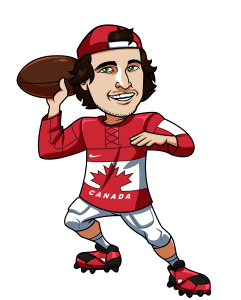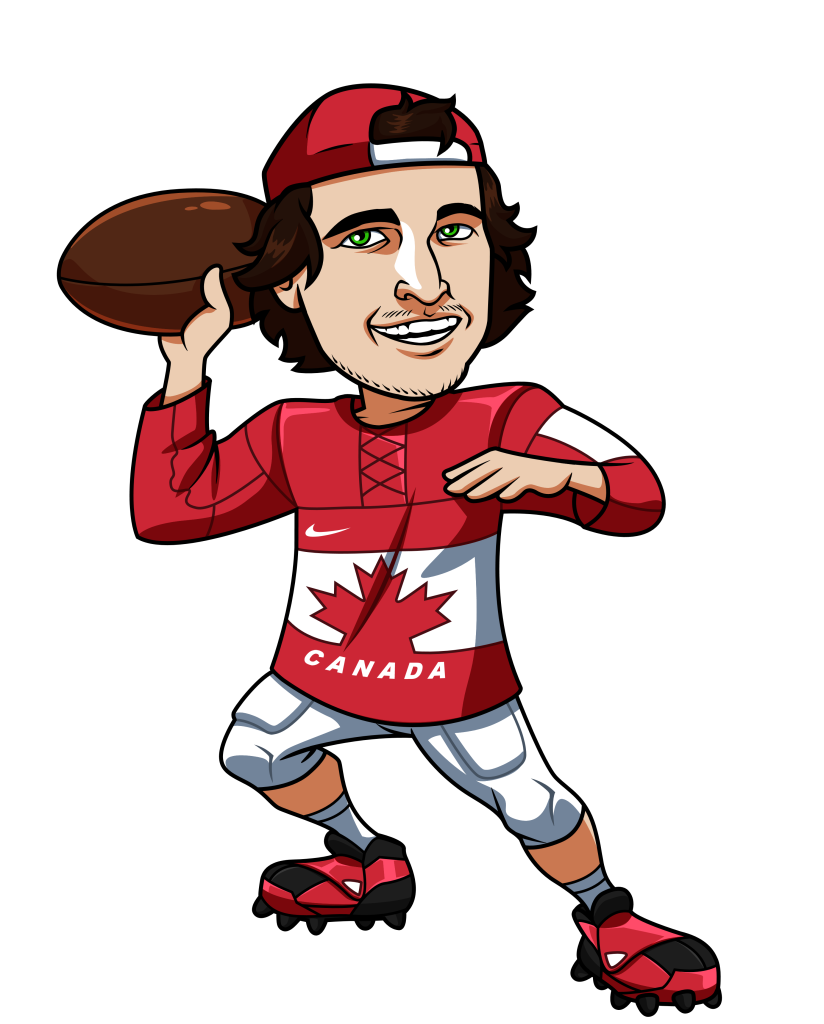 It was another tough week for me in CFL week 5, with my spread picks going 1-3.  That brings my season record to 8-12.  I'm hoping you guys are doing better than me, but it will only take a nice 4-0 record this week to get back to even.  I think it's possible!
I'll be using SportsInteraction.com for my CFL picks this season.  Here's a full review of Sports Interaction if you want to learn more.
Winnipeg Blue Bombers @ Edmonton Eskimos
Winnipeg +10
Edmonton -10
The Eskimos are coming off another home loss, this time to the Hamilton Ti-Cats and with a record of 1-2 in Edmonton, they just don't seem like the same team that won the Grey Cup just a year ago.  The Blue Bombers are not a threat this year, but just the way Edmonton has been playing lately, I don't think they deserve to be 10 point favourites against anyone.
There's been a lot of surprises this year in the CFL and home field advantage has seemed to mean almost nothing with the home team going 5-14-1 in the CFL this season.  That's a ridiculous stat and one that I'm taking a hard look at, especially when it comes to big home favourites.
Play: Blue Bombers +10
Saskatchewan Roughriders @ Montreal Alouettes
Saskatchewan 1.91
Montreal 1.91
The Alouettes lost yet again last week 30-17 to the Toronto Argos.  They're having a lot of difficulty putting up points this year with only 59 points for in 4 games this season.  They're 0-2 at home and now they get a winnable game against the Saskatchewan Roughriders.  This is an interesting game where we may see which team could be the worst in the CFL this season.
The Roughriders are coming off a massive 1 point home win over a very solid Ottawa team and I think this could turn the corner for them in this season.  The Roughriders were 0-3 and they had to think "oh no, not again".  The last second field goal to win over Ottawa could turn their season around.  I think they can carry the momentum into Montreal this week and get a win that could really make them an interesting team to watch this season.
Play: Roughriders 1.91
BC Lions @ Calgary Stampeders
BC +5
Calgary -5
BC has looked great all year and now they get to come off a bye week on the road against arguably the best team in the CFL.  You can bet they are going to be up for this game and have a great plan after two weeks of preparation.
I do still think Calgary is the best team in the league, but BC looks to stay right with them heading into the core of the season and a win this week in Calgary would really signify BC as a true contender this year.  I think BC will have a great game plan and if they can execute they should at least be able to keep this game close if not pull out a win in Calgary.
Play: Lions +5
Toronto Argonauts @ Ottawa Redblacks
Toronto +8
Ottawa -8
The Argos won last week at home to the Alouettes, while the Redblacks lost a tough one by 1 point in Saskatchewan.  Ottawa gets to go back home this week to play their rival Argos in a very meaningful game between two teams with 3 wins in 5 games in the East this season.
Once again I have to take the road dog here.  The road teams are just on fire this season in the CFL and I think these teams are close to equal in skill level at this point in the season.  I'm throwing home field advantage out the window, which means the Argos +8 is a great bet.
Play: Argonauts +8
Tagged With : CFL betting • CFL picks • CFL predictions • CFL week 6