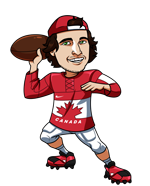 I wasn't able to get picks up for week 5 because the odds weren't available for all games until Friday, which was after the first game of the week had been played and I had a busy weekend planned.
I started my CFL picks for the season in week 4 and things did not go to plan. I was only able to hit on the Argonauts beating the spread against the Lions, but my other three favourite plays all not only didn't cover, but didn't even win their games. So I've started my CFL picks season going 1-3 and will be looking to get out of the hole this week.
I will be using the odds from SportsInteraction.com for my CFL picks throughout the season. They are our top rated betting site for Canadians. Check out our full SIA review here.
Toronto Argonauts @ Calgary Stampeders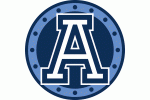 Toronto +12.5
Calgary -12.5
Calgary is struggling a little bit to start the season. They are 2-2 and even though their losses have been in close games, they haven't been as dominant as we've seen them in past seasons. We may be witnessing a Grey Cup hangover, which may linger for another few weeks.
The Argos are struggling fully though, having gone 0-4 to start the season and in desperate need of a win. I don't think they will get their first win of the season in Calgary, but I do think this team isn't quite as bad as their record and point differential indicates.
I'll take the points and go with Toronto to have a decent game and at least keep things respectable.
Play: Argonauts +12.5
Ottawa Redblacks @ Winnipeg Blue Bombers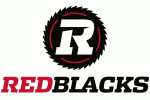 Ottawa +10.5
Winnipeg -10.5
The Redblacks will be going with Jonathan Jennings at QB this week with Dominique Davis banged up. Jennings had a respectable career with the Lions, but he did regress the last couple years after a very solid 2016. That said, I think he will be ready to show what he can do in this game against the Bombers.
The Bombers are 4-0 and have only given up 79 points through those games. That said, they haven't had the most difficult schedule of yet and I'm not sure if we can anoint them as the top team in the league at this time.
The Redblacks have had some issues on defense this year and they haven't looked good in their last couple games, but I think the 10.5 point spread is still a little bit too much against a solid Ottawa team.
Play: Redblacks +10.5
Edmonton Eskimos @ Montreal Alouettes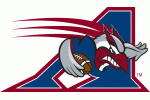 I'm starting to believe in this Montreal team. They've bounced back from an 0-2 start against two tough teams, with a couple big wins over the Hamilton and Ottawa.
Montreal only lost by a touchdown in week 1 against the Eskimos, so now playing at home I think it's a prime spot for them to avenge that loss.
The Eskimos are 3-1, but two of those wins were against the BC Lions, and the other was that week 1 win at home against the Alouettes.
Give me the Alouettes and let's see if they can have a winning record after 6 weeks.
Play: Alouettes +4
BC Lions @ Saskatchewan Roughriders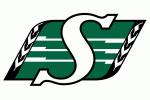 This is a battle between two teams with just 1 win on the season, and who are in desperate need of their second. I said in my week 4 article that I think the Roughriders are better than their record, and I still believe this. The Lions on the other hand, could be just a bad team this year.
The Roughriders are coming off a bye and should be able to reset and find their A-game at home. They will know at 1-3 that they cannot take the Lions lightly or risk putting themselves in a huge hole the rest of the season. This is a huge game and I expect the Riders to be fully prepared to get this win.
The Lions have had a tough schedule, but their only win was a 1 point victory over the win less Argos, so they could easily be 0-5. The Lions do have an easier schedule coming up, so we will see if they can turn things around, but at this point I think the better bet is the Riders.
Play: Roughriders -5
Tagged With : CFL betting