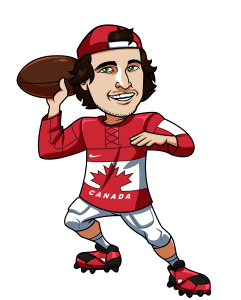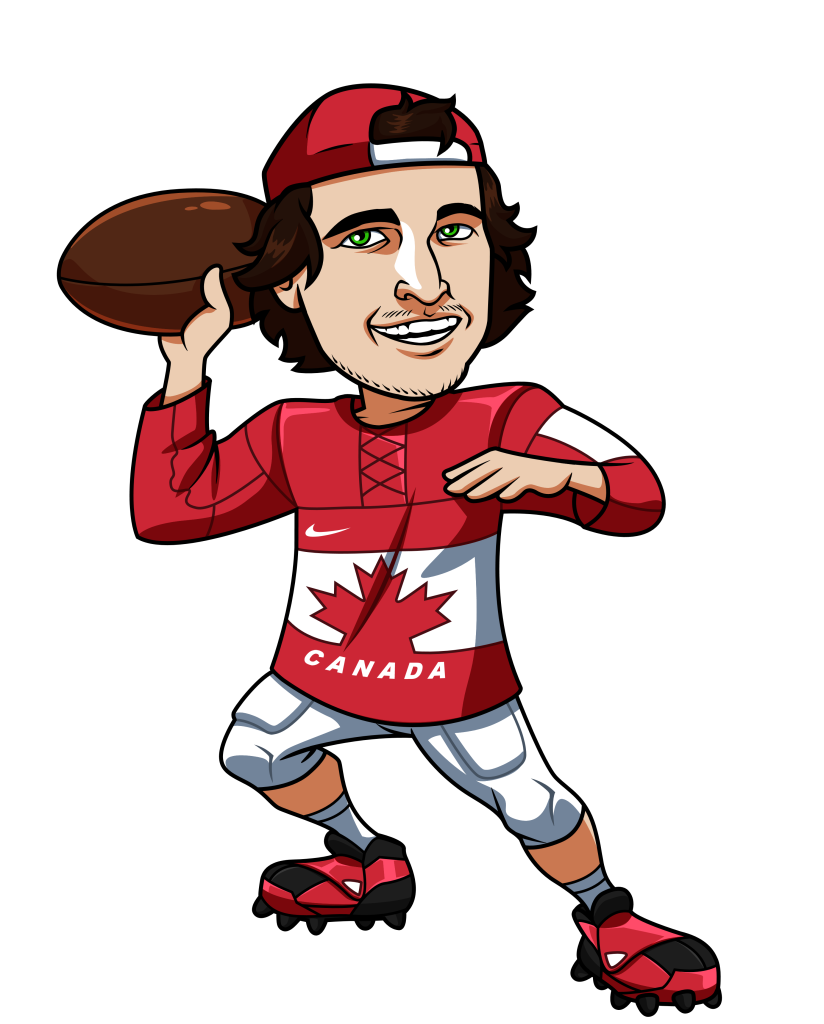 Week 4 in the CFL was another strange week with the road team winning all four games.  It really seems like home field advantage may be overrated in the CFL this season.  I went 2-2 with my week 4 picks, which brings my CFL record for the season to 7-9.  Hopefully you guys are doing better than me, but I'm looking to at least get back to even after this week.
I'll be using SportsInteraction.com for my CFL picks this season.  Here's a full review of Sports Interaction if you want to learn more.
Calgary Stampeders @ Winnipeg Blue Bombers
Calgary -5
Winnipeg +5
Calgary has had a rough start to the season with a 1-1-1 record to kick things off after a 14-4 2015.  That said, Calgary has had a fairly tough schedule with a loss in BC to kick things off in week 1 and a tie to the Redblacks in Ottawa in week 3.  Calgary destroyed the Blue Bombers 36-22 at home in week 2 and now they're coming off a bye week which should ensure they have the right game plan in place to get another win against the Bombers this week on the road.
Play: Stampeders -5
Ottawa Redblacks @ Saskatchewan Roughriders
Ottawa -6
Saskatchewan +6
The Redblacks look like the real deal this year.  They're now 3-0-1 and that includes games against arguably the two top teams in the league in the Eskimos and Stampeders.  To top things off the Redblacks are 3-0 on the road this season, which was the one area of their season they had trouble with last year.
Saskatchewan is off to the same start they had last year going 0-3 to start the season.  They are once again keeping a lot of the games close, which makes it difficult to take the road team as 6 point favourites, but Ottawa has done nothing to make me think they won't put up another big score against Saskatchewan this week.  Ottawa has put up 129 points in 4 games and I think they will scorch the bottom feeding Roughriders this week to go undefeated in 5 to start the season.
Play: Redblacks -6
Hamilton Tiger-Cats @ Edmonton Eskimos
Hamilton +4.5
Edmonton -4.5
The defending champion Eskimos at home as only 4.5 point favourites against the Ti-Cats?  That seems like a great bet to me on the surface.  The Eskimos are 2-1 to start the season, with their only loss coming in week 1 to the league leading Redblacks.  Since then they've had a couple of very close games against bottom feeding teams in the Roughriders and Blue Bombers only beating these two teams by a combined 7 points.  There's the reason this spread is only 4.5 points.
That said, I haven't been impressed by the Ti-Cats this year.  Yes, they went in to Montreal last week and lit up the Alouettes 31-7, but they've also lost to the Blue Bombers and Lions at home.  Hamilton is also heading into their bye week which can also produce a let down game while the players look ahead to a week break.
Play: Eskimos -4.5
Montreal Alouettes @ Toronto Argonauts
Montreal +6.5
Toronto -6.5
I have not been impressed by either the Alouettes or Argonauts this season.  They have both somehow managed to be 2-2 teams at this point in the season, but I see them both as under .500 teams at the end of the year.
Montreal beat the Argos 22-15 in Montreal in week 1 and even though the Alouettes have lost two weeks in a row, I still see this game going either way.  I'm going to take the points and hope for a tight game.
Play: Alouettes +6.5
Tagged With : CFL betting • CFL week 5